Motivating Year 8 Students in Derbyshire

As a school we aim to support all our students in ways that are engaging and effective. One project we run for some of our Year 8 students is the 'Motivation Group'. This programme is designed to develop students resilience, teamwork and co-operation, skills which they can then transfer into both classroom and life situations.
Each student in the group has a Year 12 buddy mentor who they meet regularly to discuss any issues and concerns they may have and in turn will benefit from the mentor's support and perspective. Then, every half herm, they come together as a group for sessions run by inspirational outside speakers. These have included Ian Rose (Paralympic Judo Athlete) who launched the group in October, Anthony Clark (world class badminton player) and Mike Mullen who gave a motivational talk and ran practical BMX sessions. The group also went to Tallington Lakes at Easter, in icy conditions, to take part in wall climbing and raft building. Now, this may all sound like a whole lot of fun, and it is, but it also gives students a chance to learn skills and gain experiences which will last a lifetime.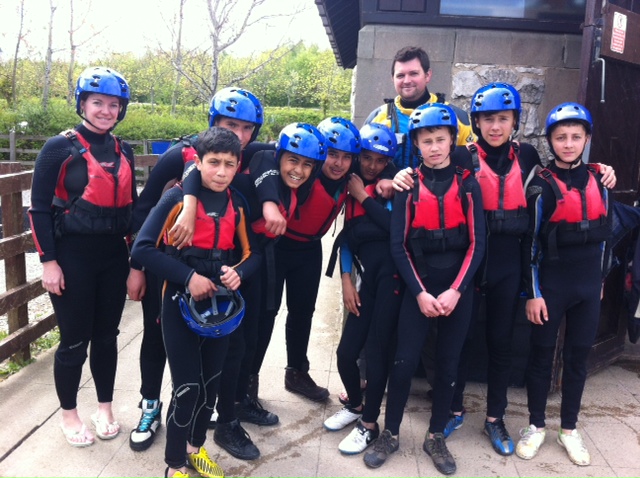 The culmination of the project is a 3 day camping trip to Birchover in Derbyshire. This year the group were also joined by a group of Year 9s who were keen to build upon the skills they developed last year as part of the Motivation Group. They proved themselves to be excellent leaders – encouraging the younger students to push themselves further and supporting them with the activities.
Ashley Wright a member of the group said "Being a member of this group has changed my behaviour, I used to get lots of detentions every day but I now get less. It has helped me to think about the way I act. I was very inspired by the people who came in to talk, especially Ian Rose who is blind in one eye but is still a Judo Athlete. He told us that he never gave up, which I used to keep me going on the camping trip when an activity was hard. To pass the group and get to attend the camping trip I had to keep my behaviour up and get better levels in my English and Maths."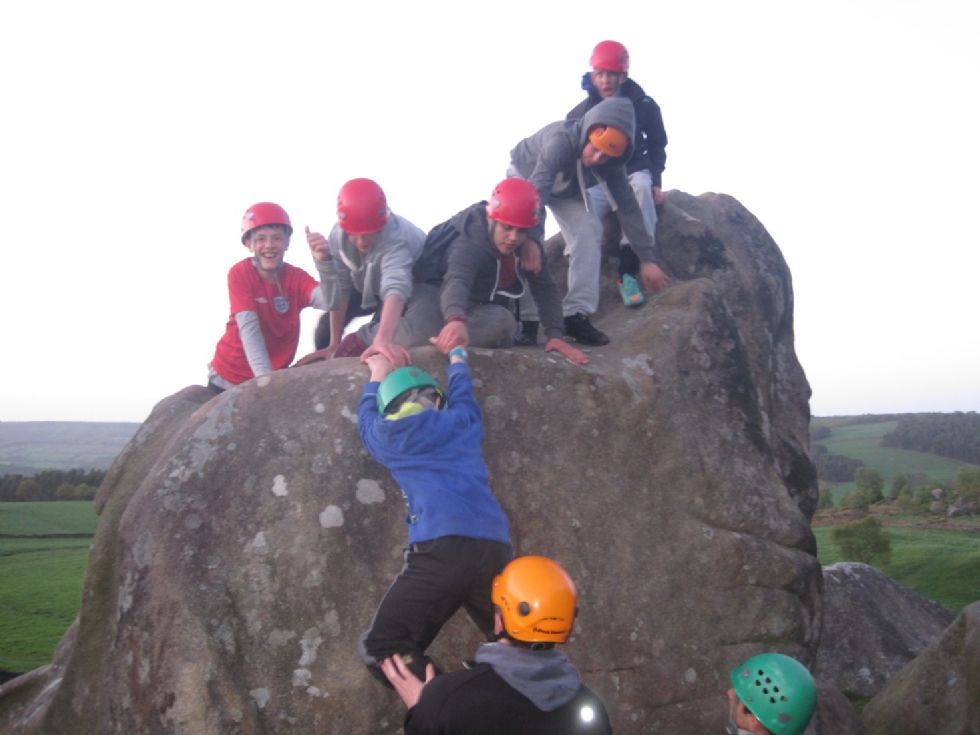 Ashley added "When I was kayaking it was very cold and my behaviour was poor, when it came to the Gorge Walking Mr McCauley told me it was going to be colder. I was very proud of myself that I coped with this and even helped other people to complete this task. I am trying to keep my grades and behaviour up so I can attend this event next year as a Year 9 student to assist the year 8's in a supporting and leadership role."
The Derbyshire weather was sunny but cold with the occasional vicious hailstorm but none of that stopped the students. It is a great credit to them that they took part in all the activities that were put before them. The groups worked together to climb rocks, scramble gorges, paddle kayaks and descend into caves.
Trip leader, Mr Blant commended the group saying "For students to plunge into icy water or to squeeze through gaps in the tightest rock formations when they feel that they cannot do so is resilience in action. Well done to all!"
Staff and students had a great time and having seen how brilliantly last year's students have come on, we have high hopes for this years group. Thank you to Mr McCauley, Mr Smith, Miss Marshall, Mr Hammad, Miss Orrock, Mr Slack and Mr Sleightholm for making sure the trip ran smoothly.