Making the Most of Graphic Design Facilities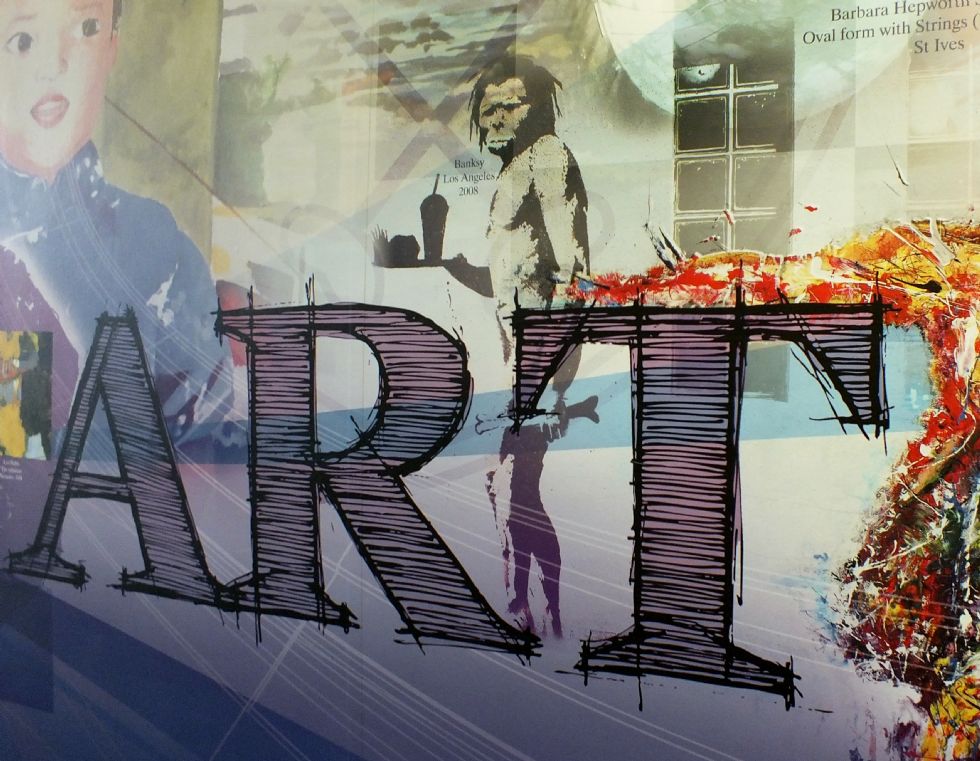 Summer 2012 saw the Art Department at Jack Hunt being redesigned to include a state of the art Computer Suite and Photographic Studio. The Photographic Studio is still a working project but the computer suite has been in place since September. In the next academic year, we are looking forward to the start of our new GCSE Graphic design course and in the run up to the launch of this, year 8 and 9 students have been testing their graphic design skills. The Computer suite contains 32 computers complete with large screen monitors to help users with the detailed work. They are also loaded with a range of Graphic Design Software including Adobe Photoshop, all of which enable the department to run Graphic Design projects and GCSE courses in addition to the more traditional history of art syllabus.
The art department have also opened the doors to the new facilities to other students including Morgan Sullivan, an A-level student who is studying IT and Business Studies, and would like to study Graphic Design in greater depth. Morgan's interest in IT & Graphic Design has led to a work placement at global desktop management firm NetSupport in Market Deeping. He has been working one day a week since spring last year and during this time he has developed his design skills using a wide range of software packages and has also been involved in testing new software and applications. Talking about his placement Morgan said "NetSupport has been fantastic. They are such a good team and have been really helpful and supportive. It has been a great experience working there."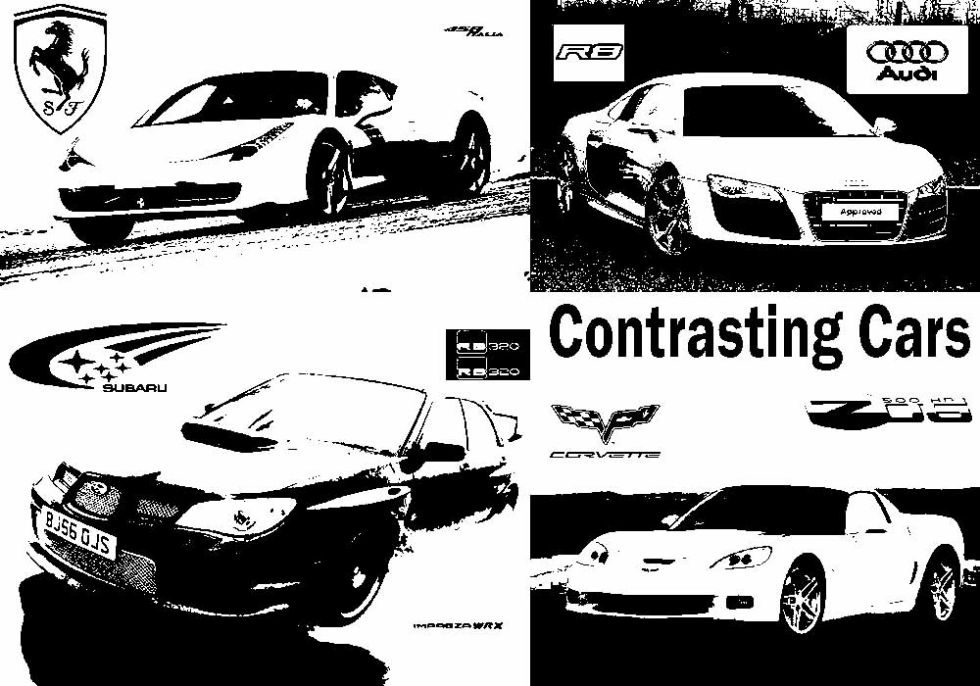 Jackie Gregory from NetSupport said "Morgan has been a great addition to our team at NetSupport since he started coming to our offices last year. Morgan is based in our Technical Support Department and over the last year has been working on IT skills specifically relevant to his IT course at Jack Hunt, but with a slightly more "creative" twist. With his love of cars and design we have encouraged Morgan to develop his IT and application based skills by using real world examples and working on automotive based projects."
As part of this placement Morgan has been able to develop his knowledge and skills using Photoshop, and has been using the Art Department's Computer Suite to improve them further. Accompanied by his Teaching Assistant, Mr Hayes, he is working on a number of projects based on his knowledge and interest in high performance cars. These have included manipulating different Ferrari images to spell the word 'Ferrari' and taking a picture of a Subaru to which he has given the Andy Warhol effect by importing logos and text using monochrome colour. Some of the feedback he has been given describes his work as being surrealist, creating work like Magritte and Dali.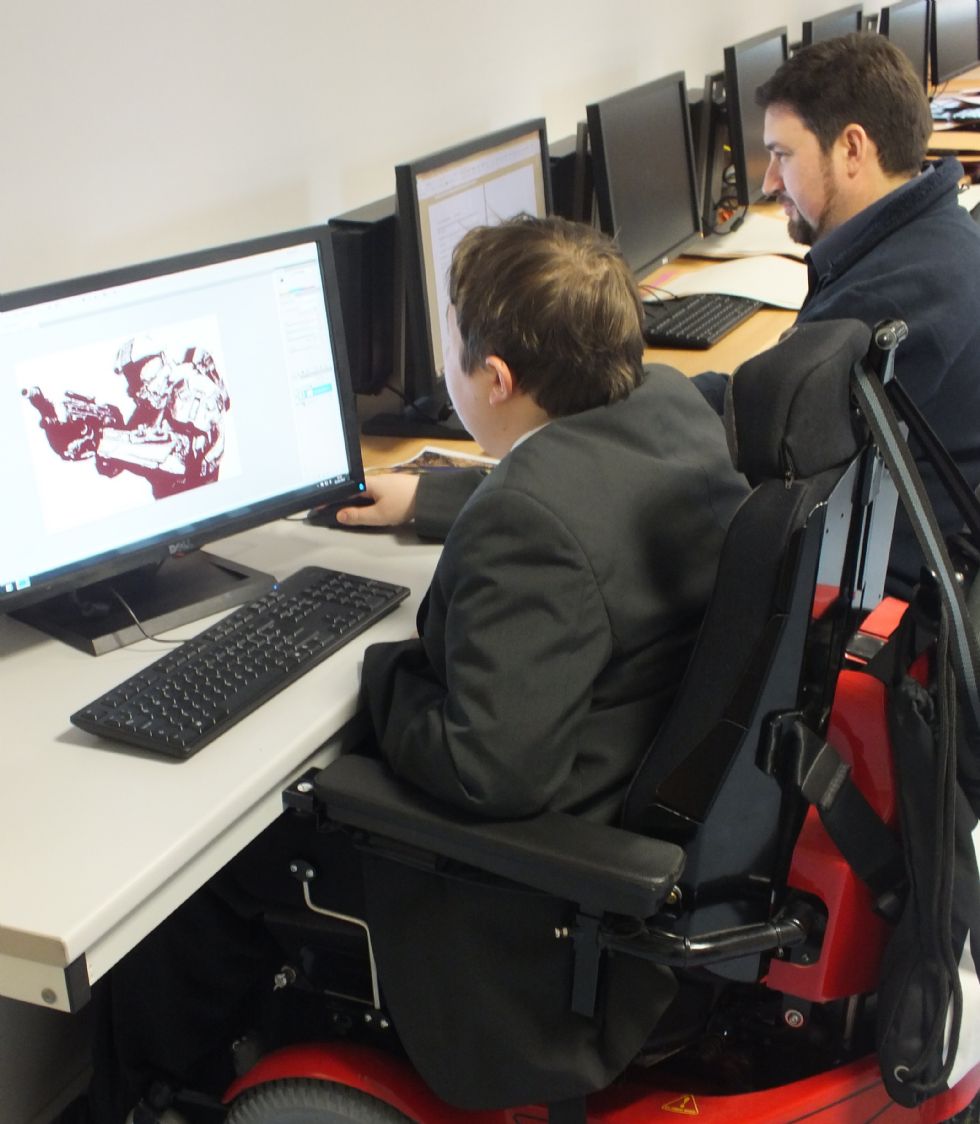 When asked about the new IT Suite and Photoshop package Morgan said "It is fun to use and I don't think it is available anywhere else in the school. There are often other 6th formers working in there and seeing their work is quite inspiring. If I need help, Mr Gourley, Head of Art, has been really brilliant and he has given me lots of great tips on how to use Photoshop and ideas for different types of projects I could do. I know I can speak to other members of staff in the Art Department who are all really friendly and helpful. I also work with a TA, Mr Hayes, who has been using the package himself to create images. I have been able to show him what I have learnt about it and we have swapped ideas."
Morgan who has now completed his A Level exams has secured an extension of his work placement at NetSupport to 3 days a week. We wish him luck.