Pledge Warrior Project Premiers at Primary School
On the 24th June, 2013, Jack Hunt's Restorative movement took a momentous step. For years, it had dreamt of spreading its lesson and inspirations to our wider community and offering the many benefits of Restorative to all. Introducing the pledge into primary schools had always been a burning dream and now, finally, the chance arose and so was born: The Pledge Warrior Project.
The project centred itself around the semiotics of Native Americans: Strong, Fearless, mature… They stand up for their community and always work as a team. We too wanted to teach these morals to the pupils and allow them to realise that they too could become such authoritative and inspirational figures in their own school community.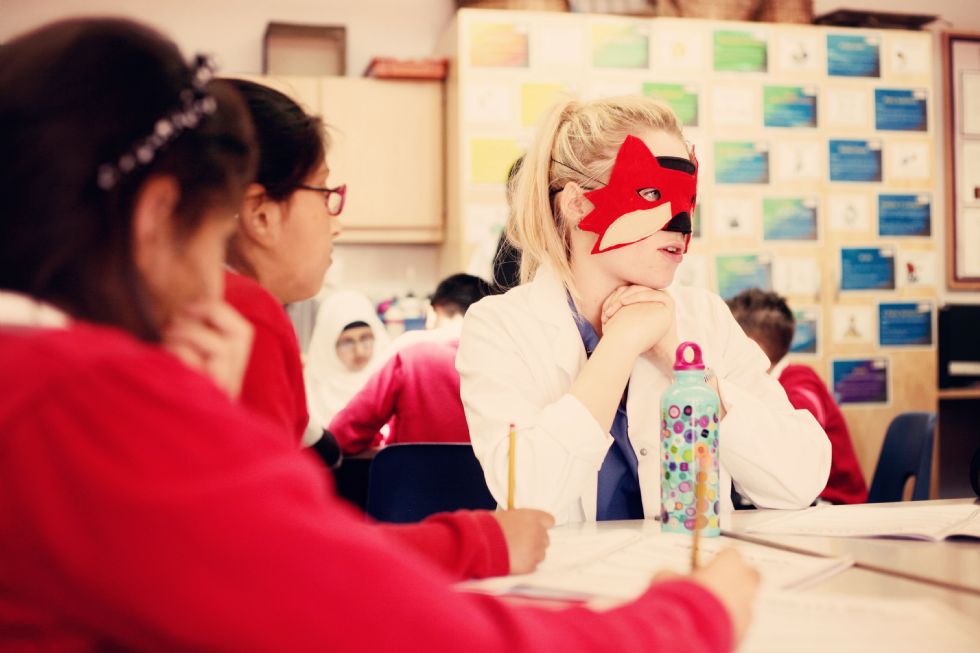 The project included both a Theatre In Education play and a work booklet, that predominantly focused on the story of Theodore Pig. Adapted from Claudia Fries story "A Pig is Moving in!", the play follows a group of animals who unfairly judge the pig and explores not only the consequences of prejudice, but also how to prevent it. The latter was particularly pertinent to our project since we wanted to not only educate the children but also equip them, allowing them to become young ambassadors for not only their own school, but the entire community. A Pledge Warrior Booklet was then devised to compliment this performance and asked questions that encouraged the children to think about the play independently and create their own individual opinions and beliefs. To further encourage this, we also sent the actors into classrooms, whilst in character. They actively approached and communicated with the small groups, producing a very hands-on and intimate experience for the students, further developing this idea of allowing them space to construct their own views, beliefs and strategies against prejudice.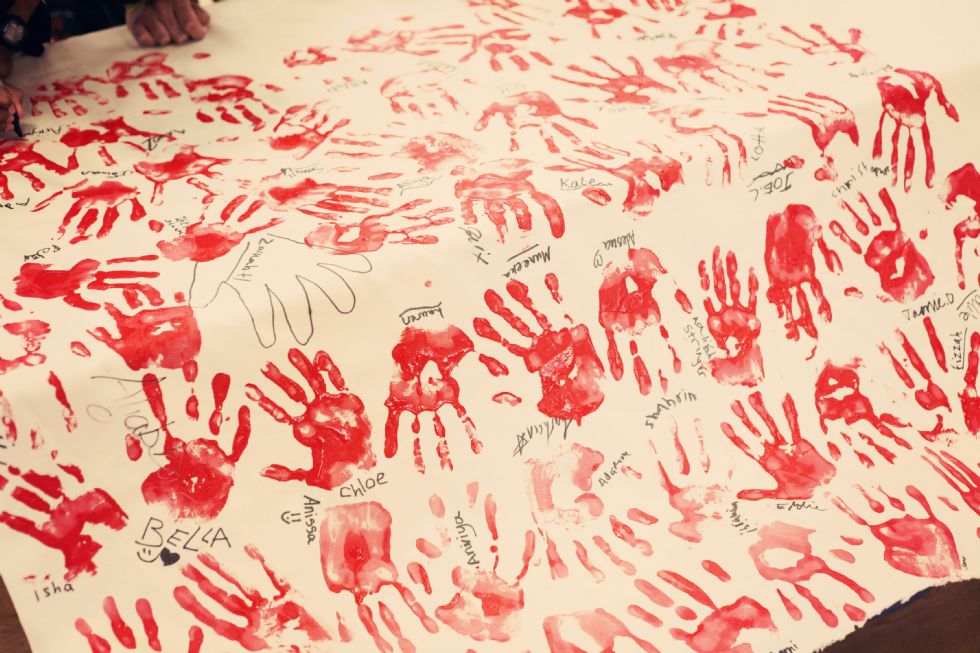 They also got an opportunity to create a handprint banner, similar to that of our own in 2010 that would forever be a symbol of their commitment to stopping prejudice and protecting their community: a group united.
We could not have predicted the response we would receive from the students. Many felt genuine empathy for the characters, with one Year 5 pupil stating "[The other characters] could have made Theodore a welcome gift" and another preached "All pigs are different, just like all people are different". They were incredibly mature and lots can be said for Longthorpe Primary school and its continued efforts to stop bullying as well as its commitment to raising well rounded, mature and inspirational students.
I cannot leave absent the praise needed for our own Restorative Team. With a range of Year 7's – 12's, I was dumbfounded by the level of maturity the students displayed, as well as how confidently they accepted responsibility and blossomed within their leadership roles. They are a credit to this school and a valued member of my restorative team – we cannot begin to explain how proud we are of not only their achievement, but also their commitments to ending prejudice.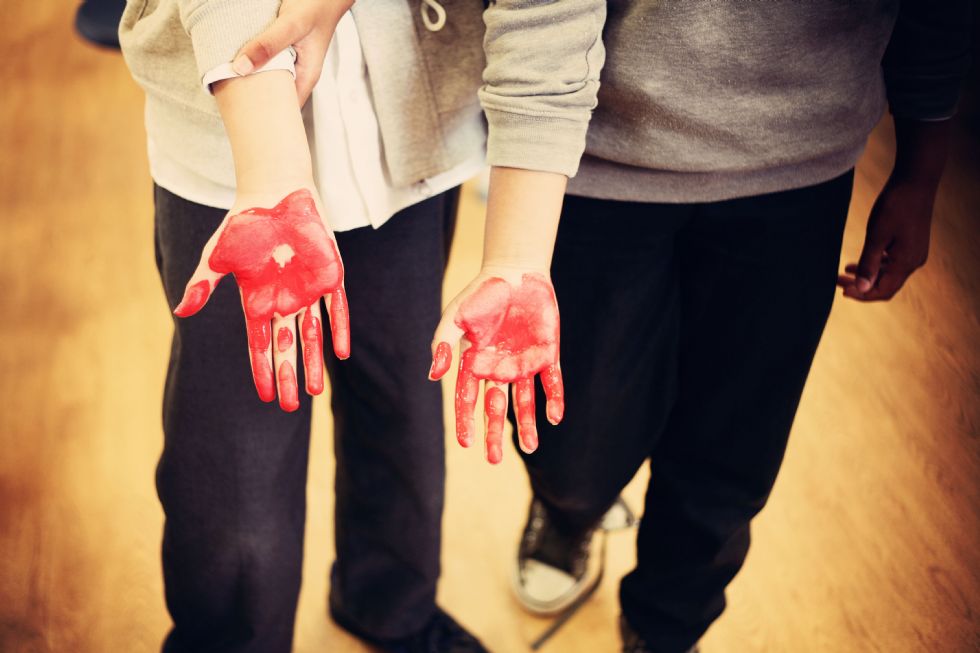 It cannot be denied, this is an incredibly exciting time for Jack Hunt and its Restorative movement. With both the commitment and involvement of passionate staff, the unity of our students and the enthusiasm of our community we are making dreams reality. We cannot wait until our next Pledge Warrior event on the 15th July at Gladstone primary and likewise anticipate the exciting events that will take place next year. The actions and beliefs of individuals involved is incredibly inspiring and I deem it a privilege to work with such an amazing restorative community. We are achieving our dreams and changing the world: one handprint at a time
Miss Georgia Evans
Pledge Against Prejudice Leader