Alternative Sports a Hit With Students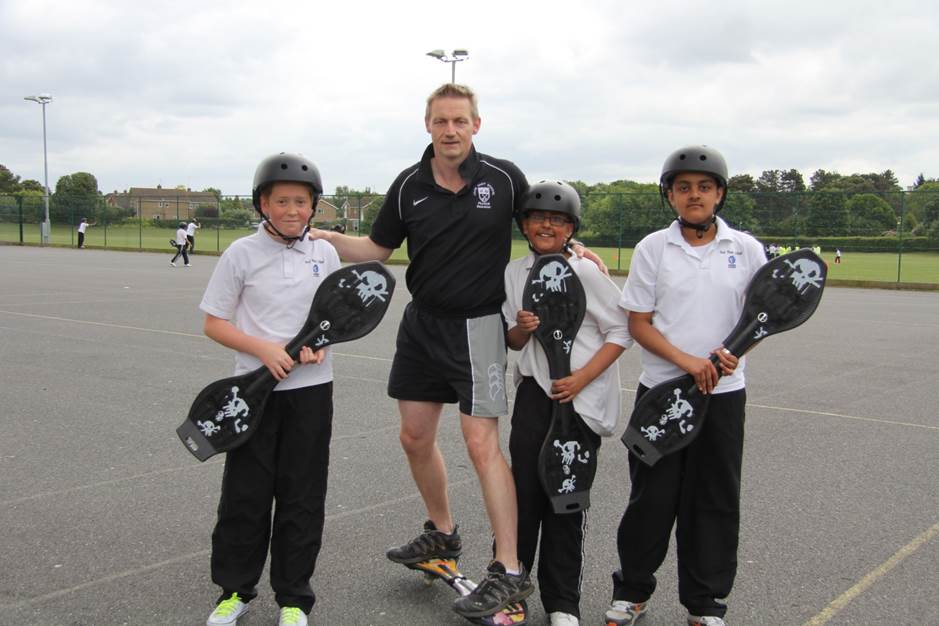 Last Week was national sports week and here at Jack Hunt, our Sports Department went to great lengths to give our students opportunities to try something new. Throughout the week, students were able to take part in a range of alternative and exciting sporting activities both during lesson and at special lunch time and after school clubs. There were a fantastic range of sports to try including Wave-Boarding, Rock-it-Ball, Free Running, Cycling, Zorbing in the swimming pool, Ultimate Frisbee, and Cheer leading!
There was a real buzz in PE with both students and staff thoroughly enjoying the new activities.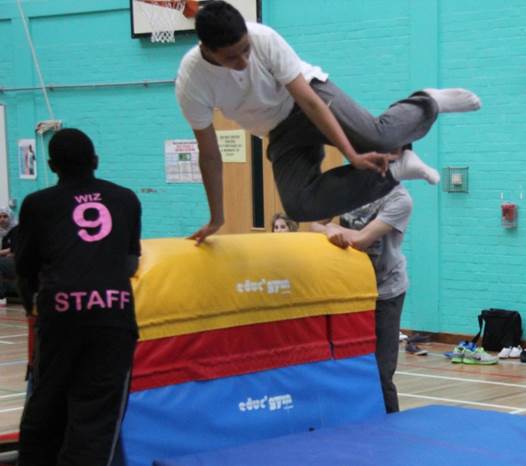 Callum Windsor from Year 7 joined Free-Running and said "Doing something different, starting simple and advancing to harder skills. Having the older students there helping was really good, it's something I love doing and would love to do again in PE"
Nadine Hidalgo added "So interesting to learn the jumps and so excited from the adrenaline rush"
Following a Wave-Boarding session, Numan Hussain said "It's my first time ever its good and I'm having fun, I'd love to do it again in PE"
Year 7 Cycling group rounded up their session by saying "It's the best lesson ever".
There was so much good feedback that the PE department are now considering extending the curriculum and after school activities in September with some of these exciting alternative sports.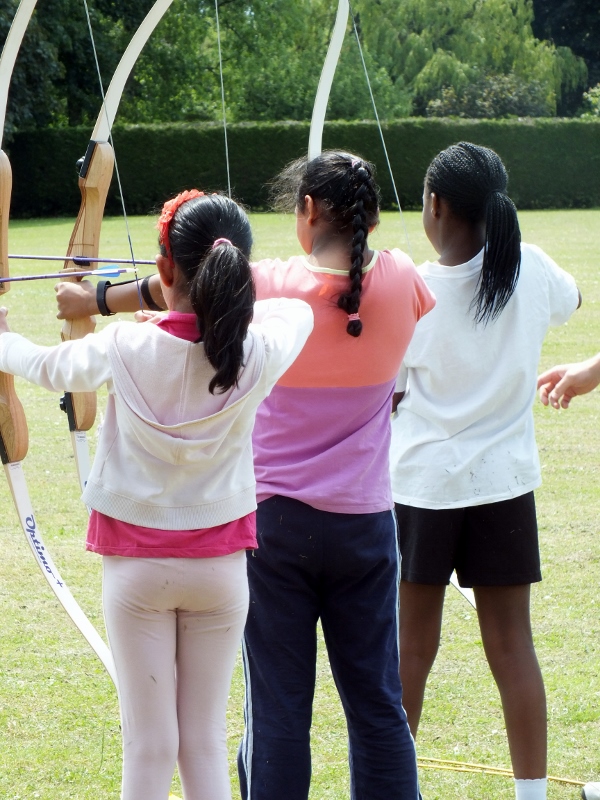 To round off a fantastic week of sports 150 Year 6 students from across 5 of our cluster Primary Schools attended the annual Olympic Legacy Festival. This year students were able to complete in a range of Olympic and Paralympic activities including Cycling, Archery, Goalball, Handball, Rowing and Athletics. These activities were run or supported by the year 12, level 2 Sports Leaders who did a brilliant job organising the students and equipment, scoring and motivating students to compete. This year the event was supported by ASDA who are working with Sports Leaders UK to increase the amount of young volunteers, sports leaders and competitors. All sports leaders received a T-Shirt, with all competitors receiving bottled water, Fruit and Jaffa Cakes which were all kindly donated by the sponsor. Jo Frost (ASDA) commented that 'It was such a great sight to see so many children taking part and enjoying so many activities. The sports leaders did a fantastic job in organising the event'.
Talking of the sports leaders Mrs Kilbey, Headteacher said "You are a credit to the school and I am very proud of you"
Thank you to all the PE staff for working really hard to make all of these exciting opportunities possible.