Around The World in Just One Day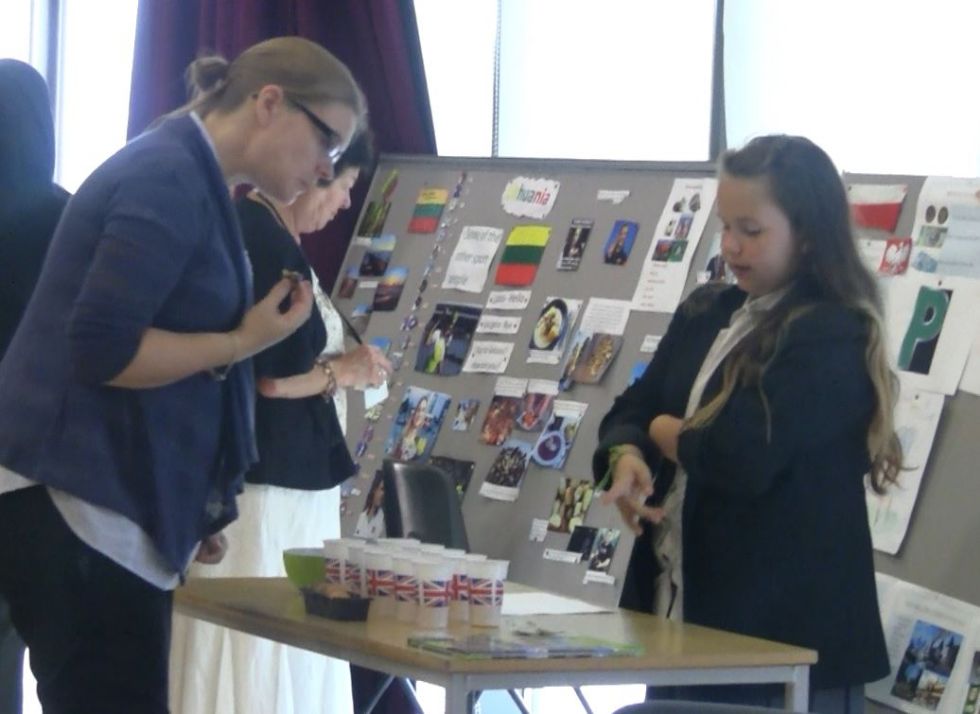 On Monday 8 July Jack Hunt School held its first annual Language and Culture Day. 79 dedicated students worked extremely hard, both in lessons and in their own time, to design displays from different countries. When the doors to the hall opened each group offered food tasting and visitors were also given the opportunity to learn more about the different languages. Visitors to the day consisted of students from Jack Hunt and other secondary schools, pupils from local primary schools as well as people from the local community. Fairtrade representative Maggie Noble was also present to promote the organisation and their activities.
Mrs Hayat said "The school's main hall was buzzing with excited students keen to find out more about different cultures".
The floor was then handed over to a group of Year 10 BTEC dancers who have been exploring different dance styles as part of their course. They performed a Bollywood piece (part of their assessment) and as it was their debut performance to an audience outside of the schools dance studio. They were understandably very nervous, Mrs Plane, Dance Teacher said "They did a fantastic job giving a very enthusiastic, high energy performance, the four girls really enjoyed themselves and feel more confident to perform again in the future".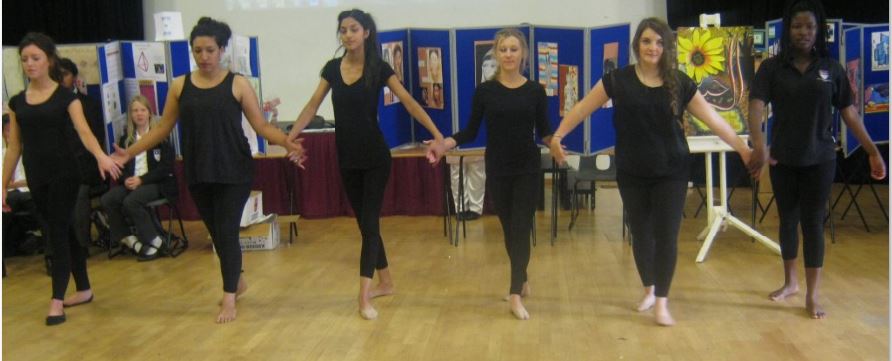 Then members of the Year 11 BTEC dance class returned to school to perform a contemporary dance. Mrs Plane said "The girls are an asset to the course, always willing to perform and over the last two years they have demonstrated fantastic commitment and dedication to improve their skills and ability. I am really proud of what they have achieved!"
Mrs Plane added "Both groups have spent the last two weeks rehearsing, brushing up on the routines in preparation for this event which once again is a demonstration of their commitment and dedication. Well done girls!!"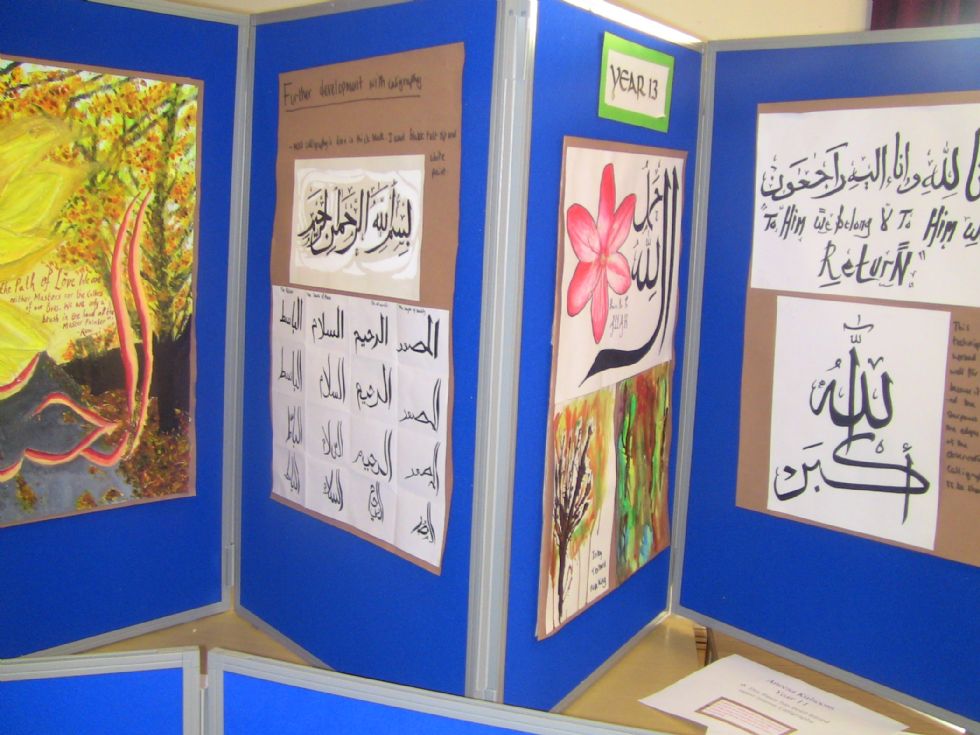 As well as the main event in the hall the whole school was involved in many cultural and language based lessons and activities. The school canteen served food from Italy and India, our Learning Support Department worked with the many different groups located in the department to cook and sell food from different cultures. They raised an excellent £63.02 for Save the Children.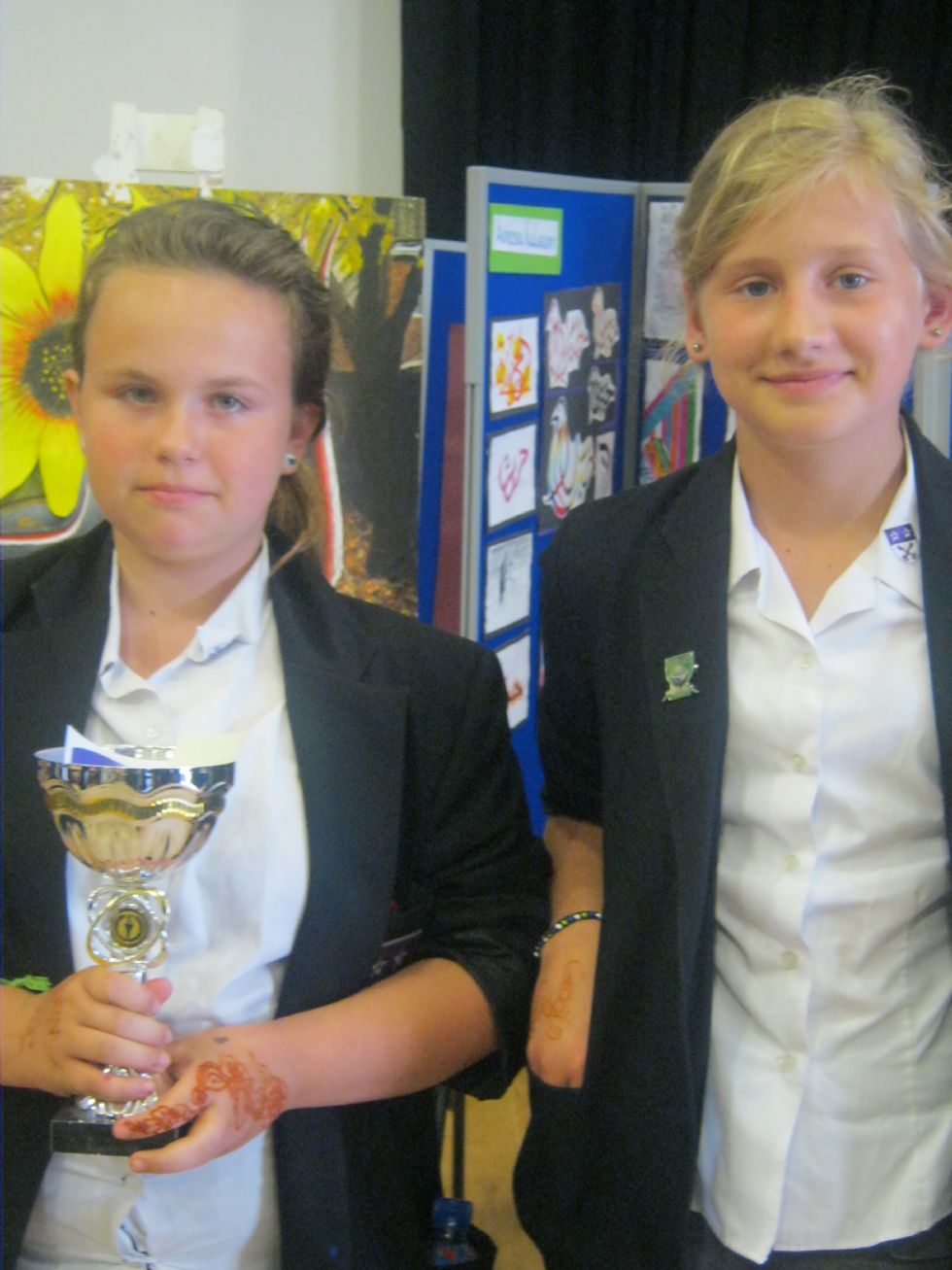 The library encouraged pupils to discover more about the other countries and their cultures. There were resources available on everything from food to legends and festivals. This included a wide variety of information on Asia, Africa and Europe. Questions from the library resources were included in the quiz which was distributed to students during the day.
The day closed with the presentation of trophies for the best stalls. Mrs Kilbey and our generous sponsors, Roots into Languages East, awarded trophies to the Maths department for their fantastic work on 'Japanese Maths' and the best Modern Foreign Language stall was tied between Spanish and Urdu. Jagoda Pacholska was awarded the best student stall trophy for her informative, detailed and eye catching stand on Poland.