GCSE Results - Another Record Breaking High!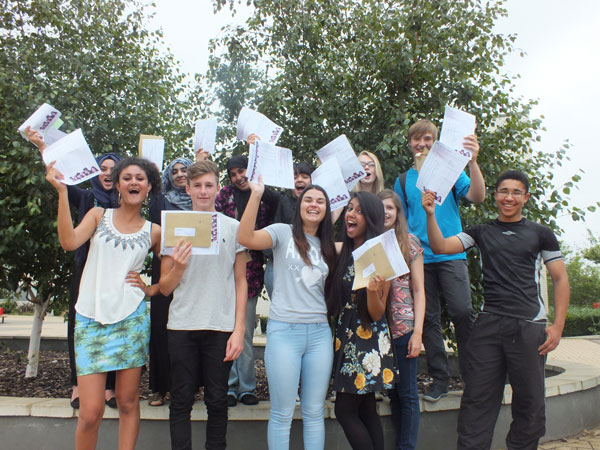 We are extremely pleased with our record breaking results, and very proud of the students who achieved them. Despite the fact that Ofqual has made the new GCSEs in Science deliberately harder and toughened grade boundaries in other core subjects, Jack Hunt School has achieved 90% 5 A*-C passes overall; with 65% 5 A*-C grades including English and Maths.
Headteacher Pamela Kilbey said,
"These are the best results at GCSE the school has ever achieved and are well in excess of the challenging targets we set ourselves, which would have placed us in the top 25% of schools like ours nationally. We have improved the 5 A*-C including English and Maths by 18% since last year and this is an outstanding achievement; which shows the enormous progress our students make. Earlier this year Ofsted spoke of our 'focused picture of the school as a place which supports all students to achieve beyond their initial expectations' and these results, plus the A Level last week, show this to be true.
Our students have worked incredibly hard, especially in their attendance at Saturday Schools throughout the year, and staff have been an incredible support to the Year 11s. We are also delighted that 21 students have achieved 8 or more A*-A grades; 47% have achieved at least one A*-A grade; and 27% of our students achieved the EBacc."
Exceptional results were recorded by:
Priti Pankhania, Rachel Jeffries-Harris, Lewis Tuck, Megan Reddy, Katie Adams, Olivia Murphy, Zobia Nawaz, Kreshma Karimi, Isaac Huskisson, Ross Brace, Rebecca Darling, Saira Akhtar.