Donations Sought as School Garden Goes from Strength to Strength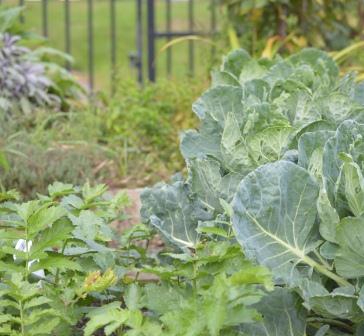 Seven years ago, Mr Keber , Head of House at Jack Hunt School, had an idea to reclaim an unused plot of land within the school to grow a garden.What began as just a plot of grass has been developed by dedicated gardeners, staff and students, into an established vegetable, fruit and wildlife garden.
Students regularly use their lunchtimes to help out. There are 6 raised beds with a healthy crop of raspberries, cabbages, cauliflowers, courgettes, leeks, parsnips, radishes, tomatoes, swedes and herbs. A higher bed to allow students using wheelchairs better access is about to be constructed (with the support of site staff).
The keen gardeners are very environmentally aware and are keen to incorporate these ideals into their garden, with water butts, composts, wildflower area, wet area, bird and insect boxes.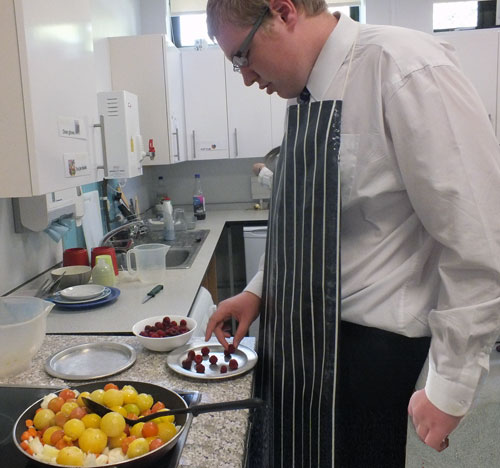 The garden supports many areas of the curriculum, Science, Design and Technology and Art to name a few. Learning Support students recently harvested their Tomato and Raspberry crop and enjoyed cooking with the home grown ingredients, from garden to plate, just another experience and skill being developed.
The gardeners are always on the lookout for donations, so it you have any suitable plants or equipment that you could donate please get in touch. They would love some more bird boxes, herbs, native wildflowers, hedgehog boxes and gardening equipment.
Ex-Jack Hunt Student, Georgia Evans recalls what it was like to be part of the team working on the garden in it's early days. 'It was a really rewarding experience. As young students, it taught us about true teamwork. Together, we built this beautiful garden which we could all now share as a group and with the entire school. Our sense of achievement was heightened because we had achieved this together – one community. I think it was also a unique way of allowing perhaps some of the quieter / reserved students come out of their shell and proved very successful in that respect. I think it's really important at that age to exercise communication, team work and trust and they are lessons that have stuck with me throughout my Jack Hunt life'
For more information please contact jroyle@jackhunt.net 01733 263526.