Moving Up Event Success for Students
Teenagers with hearing loss across Peterborough and Cambridge are invited each year to a deaf specific exhibition, Moving On, designed to help them access further education and work.
The Moving On Event takes place annually at Cambridge Professional Development Centre. The event, organised by Hearing Impaired Teens (HIT) Working Group, has been attended each year by deaf students at Jack Hunt School. A wide range of professionals attend including the major sixth form colleges, Student Finance, Social Services, National Deaf Children's Society, the Peterborough Deaf Group, Hearing Dogs for the Deaf among others.
During the event the teenagers always complete a quiz by visiting all of the stands and asking questions with the potential to win exciting prizes. Last year the Cambridgeshire Deaf Teen of the Year Award was introduced and won by Jack Hunt School student Chyanne Golding and this year two Jack Hunt School students, Hayley Mitchell and Calum Daly achieved runner up positions.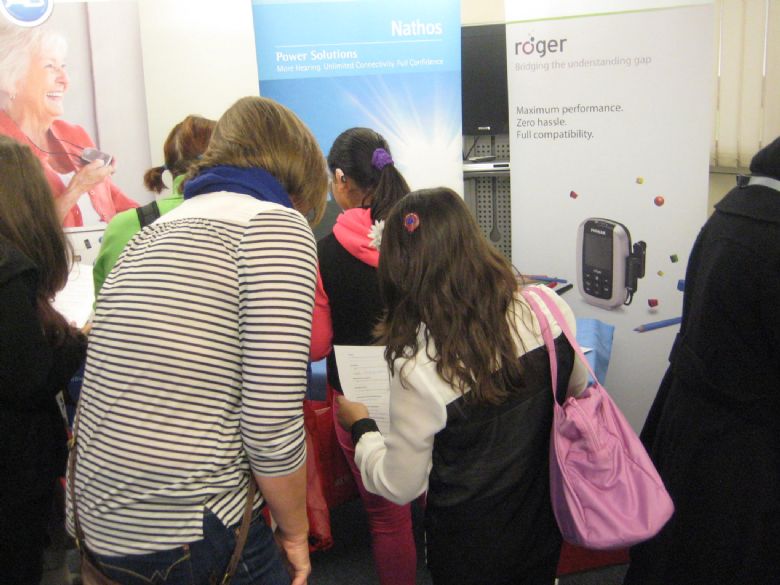 Teresa Quail, Peterborough Sensory Support Services' Lead Teacher of the Deaf based at Jack Hunt School, "This event is a very useful 'Aim Higher' opportunity for young people to access deaf friendly advice about further education and supported employment information. As highlighted in the recent NDCS deaf awareness campaigns, teenagers with hearing loss can often feel isolated and lack the self-esteem to have high aspirations for their future. The Moving On event gives them an opportunity to find out more about the services, educational establishments and charities available to help them at this crucial stage in their lives."