Announcement - Take Over Day 2014


Take Over Day 2014 will take place on Friday 7th february. The aim of the day is to give students leadership and work shadow opportunities within Jack Hunt School or with our school partners. It offers students the chance to experience different work roles in local business and educational institutions.
Students will be able to work alongside key figures at Jack Hunt School, Partner Primary Schools, Anglian Water or Peterborough City Hospital.
Why Apply?
I'd like to know more about being a Head of House – what does a Head of House do?
I love all types of music – what does a Music Curriculum Area Leader do?
What happens in the Seclusion Unit -– what does a Unit Supervisor do?
I want to work with young children – what does a Key Stage 1 Teacher do?
I'm really interested in how medical research is carried out – what does a Biomedical Scientist do?
Why do we have laboratory technicians – what does a Laboratory Technician do?
Our 'Take Over Day' continues to be a great success and I am really pleased to advise that we are again offering our students the opportunity to 'take over' work shadow positions. Positions are available, not only in Jack Hunt School, but also, with our partner primary schools, Anglian Water (Trust Partner) and Peterborough City Hospital.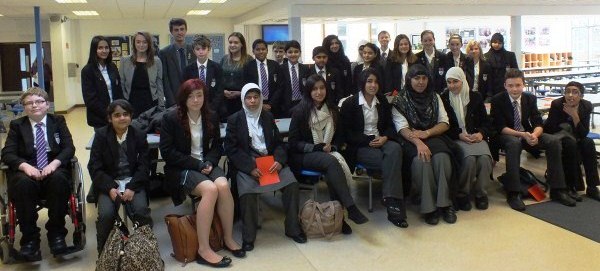 Take Over Day Students in Jack Hunt School – February 2013
There are approximately 65 different positions to apply for. Parents and Students will find full details of the positions available and the application process on the KITE Learning Platform. All applications need to be submitted by Friday 10 January 2014.
Mr Game