Table Tennis Champion Inspires Primary and Secondary Students
Over 125 eager and excited primary school students, from across the Jack Hunt Cluster, were inspired by Gareth Herbert, former Commonwealth Gold Medal Table Tennis Champion at Jack Hunt School. He also led a range of workshops for Jack Hunt students in Year 9 and 12, finishing with a Question and Answer session with these PE gifted and talented students.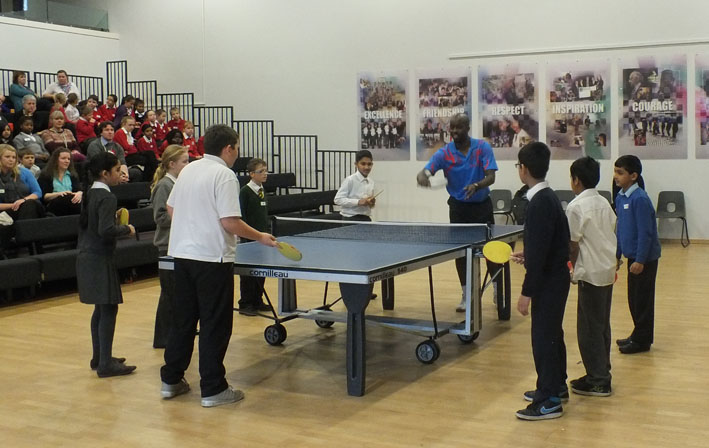 He told his rapt primary school audience how he achieved his successes and showcased his playing ability by taking on students, staff and fellow coaches. He also demonstrated various trick and spin shots. Students were given the opportunity to win signed Table Tennis bats by taking part in a round the table competition and also witnessed an 'Unofficial' World Record attempt – the most number of shots in 1 minute. The official World Record stands at 180 hits in 1 minute – Gareth and Adam Jepson (County Junior Number 1) achieved 140.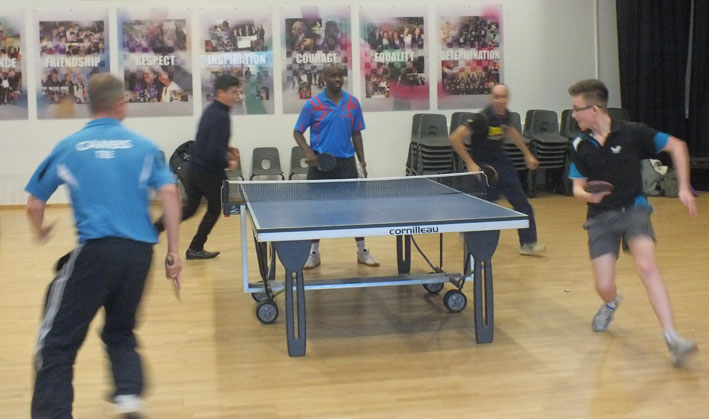 All the students then took part in a table tennis workshop led by Gareth and his coaching staff enabling them to improve their skills and techniques. It was a very enjoyable day for all of those involved.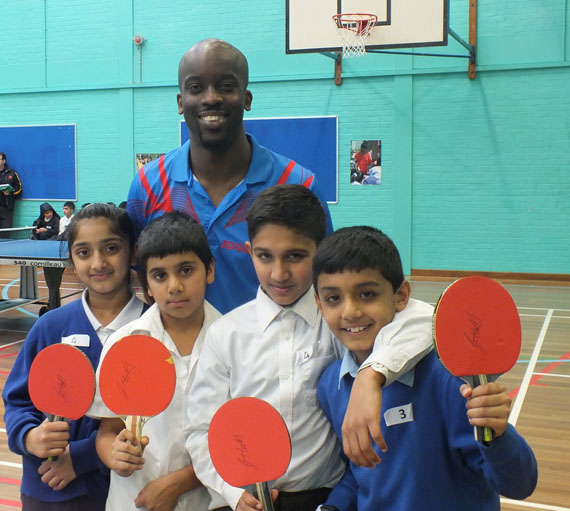 Gareth and his coaching team run Archway PE Table Tennis Academy which is based at Jack Hunt School on Monday, Tuesday and Wednesday evenings from 5-9pm. The academy is open for all ages and abilities from aspiring Table Tennis players to those wanting to get back into sport.