Commemorating Katharine of Aragon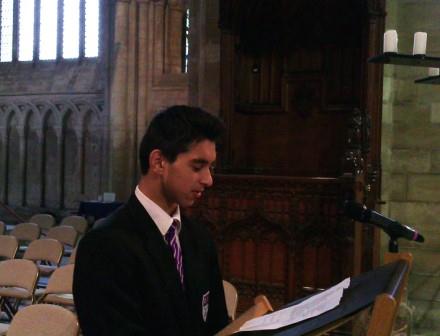 Year 10 student Thomas Miller and Head of Languages, Mr Mandin joined dignitaries, local residents and school children to commemorate the 478th anniversary of Katharine of Aragon's death on Friday. The service in Peterborough Cathedral marks the start of the annual 3-day festival commemorating King Henry VIII's first wife who was laid to rest in Peterborough Cathedral (then Peterborough Abbey) in 1536.
Jack Hunt has been involved in the annual service before, and when the Cathedral sent out a request to local schools for participants, Mr Mandin accepted and Thomas was the first student to volunteer. He was asked to read a passage from the Bible (Romans 8.31-39) in Spanish to the whole congregation. Thomas said "It was very daunting, a real test of my confidence but with lots of practice I perfected the parts I was struggling with and ended up really enjoying it."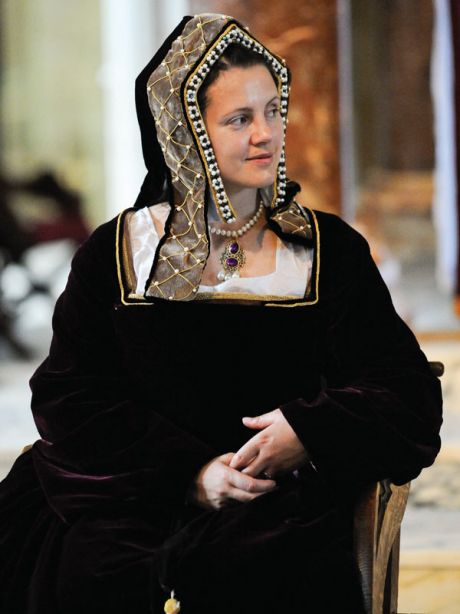 "I was very proud of Thomas, he did an excellent job. Everyone I spoke to, at the Cathedral, said how impressed they were with Thomas's reading." Said Mr Mandin, Head of Languages
Along with school children in Tudor costume, Thomas and Mr Mandin joined the procession led by the City Beadle from Peterborough Museum to Peterborough Cathedral for the start of the service. As well as local Dignitaries attending the Service others included Sir Henry Paston Beddingfield and his wife (descendents of members of Katharine's household), Deputy Lord Lieutenant of Cambridge and a representative from the Spanish Ambassador.