Jack Hunt Holds First e-Safety Meeting for Parents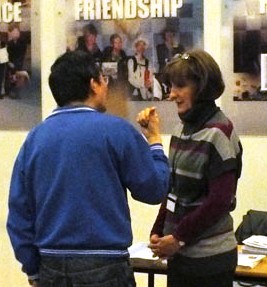 On Wednesday 26 March, Jack Hunt School held our first ever Internet Safety Evening aimed at parents who want support to ensure their children stay safe online or whilst using technology, whether that be a home computer, mobile phone or the latest tablet device. Representatives were on hand from Strengthening Families, Cambridgeshire Police, our very own student Cyber Mentors as well as experts from the Kite Learning Platform. Parents had the freedom to collect whatever information they wanted as well as having the opportunity to ask questions of the experts.
"It's been really useful to have a detailed chat with someone about how to bring up these topics with my daughter," said one mother.
"I am going away reassured that I am doing what I can to keep my children safe," said another parent. "This is such a fast moving area that it is difficult to keep up-to-date and do things for the best."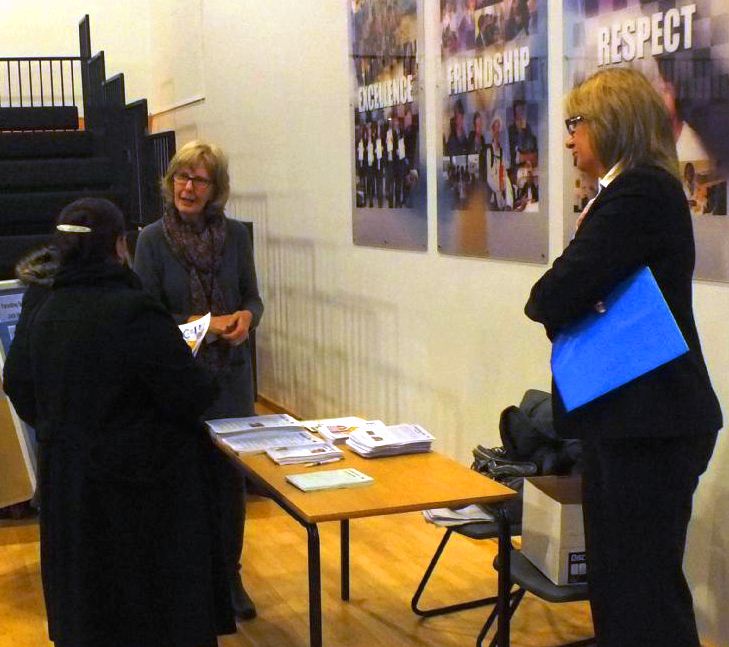 Philippa Cherry, Consultant Parenting Trainer, along with our Student Support Officers, provides courses as part of our Community Learning commitment. She talked to parents about how to broach difficult conversations with children and shared details of the courses currently on offer at Jack Hunt. Strengthening Families is aimed at parents and children aged 10-14, providing the skills to grow stronger together whilst the 6 week Escape Programme, which is aimed at older teenagers, gives parents the confidence and know-how to deal with the changing needs and behaviours of their children.
To find out more about the courses on offer, contact Jo Royle, Community Learning Assistant, on 01733 263526 ext 129.
Please use the following links to access some of the materials available on the evening.
For Jack Hunt Parents, there are also more resources and links to useful websites available on the Internet Safety area of the KITE learning platform. If you need help logging in please email kitepassword@jackhunt.net