Pantomime Fever Hits Jack Hunt Drama Group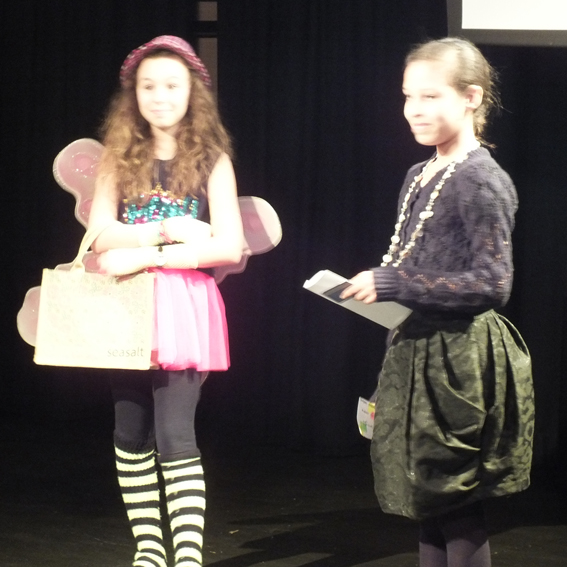 Jack Hunt Drama Club performed their version of Cinderella in front of school friends and teaching staff last month, adapting the script (in true panto style) to give it a local feel. Members of the Club, mainly Year 7 and 8 students, were responsible for all aspects of the production including choreography, lighting and sound.
Some of the students were exploring pantomime as a genre and, for additional research, went along to the pantomime at the Key Theatre. Taking tips from their visit, they adapted the script reflecting their great sense of humour and fun, which included ending with the traditional custard pie for the Ugly Sisters.
Mrs Tuck said "The students have shown great commitment and enthusiasm including doing extra rehearsals to polish their performance. They were great to work with and we are very proud of their achievement."
"New members are always welcome," she continued, "we are currently working on a drama showcase reflecting the students' talents which we are hoping to perform to parents and families."
The weekly Drama Club takes place on Wednesday afterschool in Room 422 (Blackbox) with Miss Plane and Mrs Tuck.
If parents would like to see the video taken of the pantomime please follow this link and login to Kite. The video will be available to view until Friday 4 April 2014.