Students Row an Amazing 233 miles for Sports Relief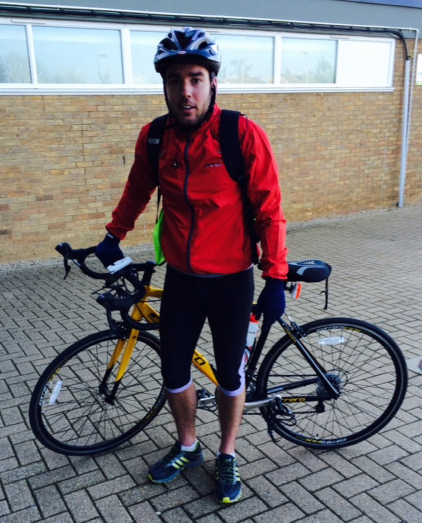 On Friday 21 March, staff and students at Jack Hunt supported Sports Relief day with a non-uniform day with many of the students dressed in sportswear. The PE Department also organised a number of fundraising activities during the day. It started with Mr Smith's 22 mile sponsored cycle to school raising over £100.
This was followed by an all-day rowathon organised by Miss Thurley, with the help of Sports Leaders and Youth Sport Trust Young Ambassadors. The sports leaders and reps not only organised the teams but motivated and supported the students during their 5 minute rowing sessions. Each period saw a different year group take part with lunch and break open to anyone who wanted to join in. The dance studio was alive with enthusiastic students encouraging their house mates, with regular updates being sent out to staff and students throughout the day.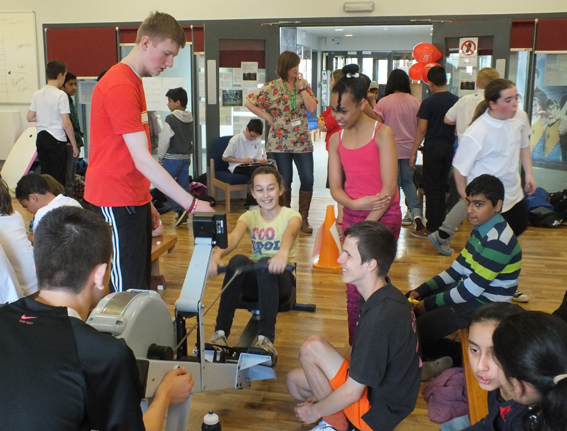 By the end of school, the students had rowed an amazing 233 miles!
Congratulations to Einstein students who rowed the furthest, closely followed by Brunel, then Kennedy, Curie, Mandela and Nightingale.
"This is a massive achievement by all the students involved," said Miss Thurley. "The sports reps and leaders were fantastic at organising, motivating and supporting their teams, they are a great asset to the school."
Over the last week every tutor group and members of staff have been performing and videoing their versions of a 'Gangnam Zumba' dance, which are being uploaded to the Kite learnignplatform for other students to view and vote on. The winning form will be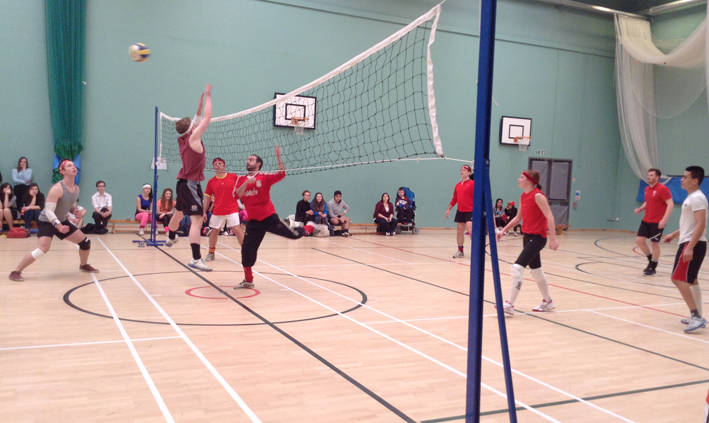 announced before the Easter holidays. The Senior Leadership Team even took part sporting wigs and pink tutus while the Student Support Officers performed their version dressed in a range of onesies including a tiger and a leopard.
The day ended with a competitive Volleyball match between staff and sixth form students during Period 6. The staff came a close second, surprising the students with their fitness and skills. Donations were collected during the match from students and staff that came along to cheer the teams on.
Thanks to students and staff, the school has raised over £1,319 so far.