Talented Students Win 'Best Instrumental Group' at Youth Music Awards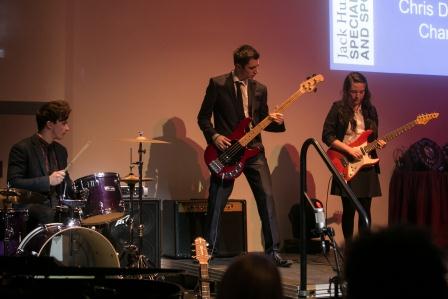 Congratulations to drummer Chris De Freitas (year 13), guitarists Charlie Scott (Year 11) and ex student Dominic Bowyer for winning the award for Best Instrumental Group at the recent Peterborough Music Partnership Youth Music Awards, with their performance of "Voodoo Child" by Jimi Hendrix. The group gave an outstanding performance of this at the school's recent Presentation Evening and the video taken of this performance was submitted with their nomination and judged against many other performances sent in from other schools .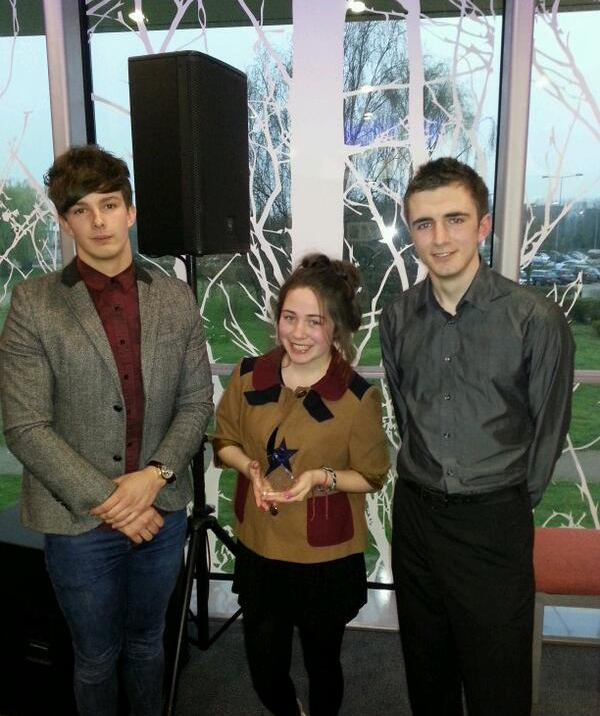 The inaugural awards were held at the Key Theatre in April and staff and students from schools all over Peterborough were nominated for the awards in recognition of their talents in a range of categories. The organisers were so impressed by the high standard of the finalists and are planning to make this an annual event.
Daniel Mann was shortlisted for Best Soloist, Miss Hardy, Head of Music was shortlisted for Best Music Leader and Jack Hunt as "Best School for Music". This means they all reached the Top 3 in their respective categories - an outstanding achievement considering there were over 170 nominations for the ten different awards.
Miss Hardy said "It is a fantastic achievement for the school, staff and students to be recognised in the Youth Music Awards. I am very proud of the talent we have here at Jack Hunt."