Gail Emms Inspires Year 11 Leavers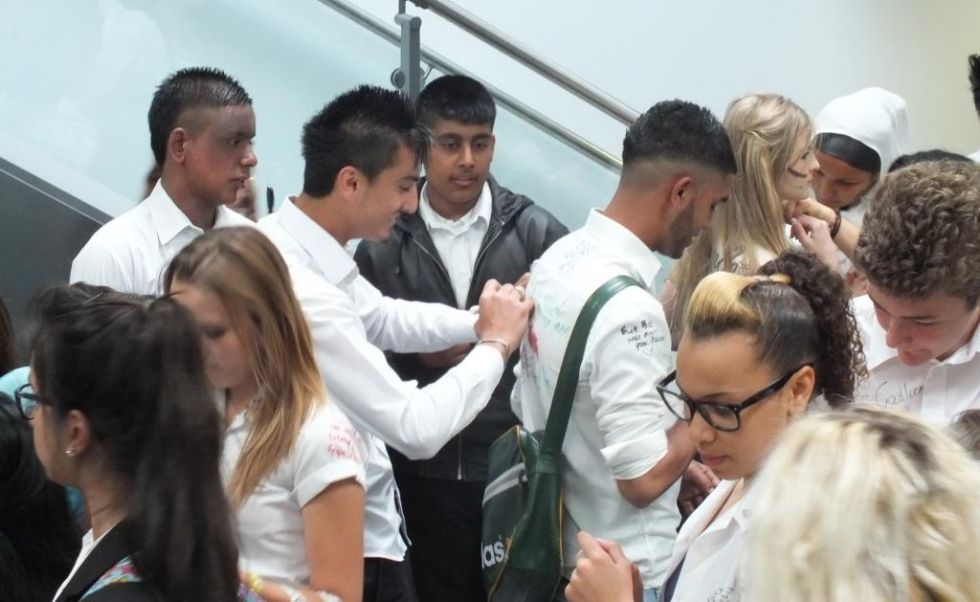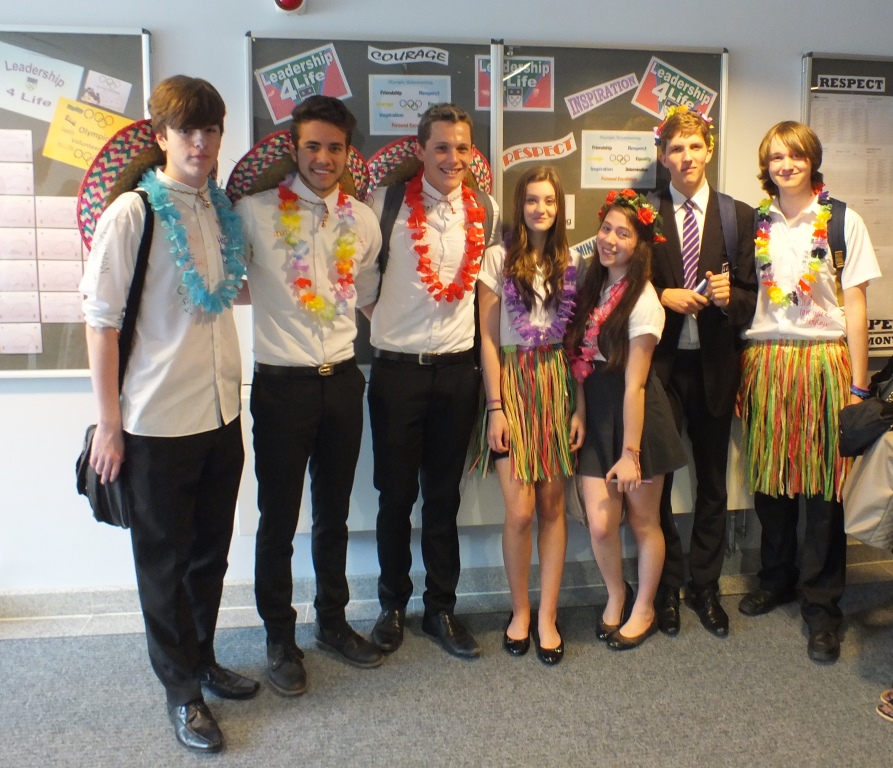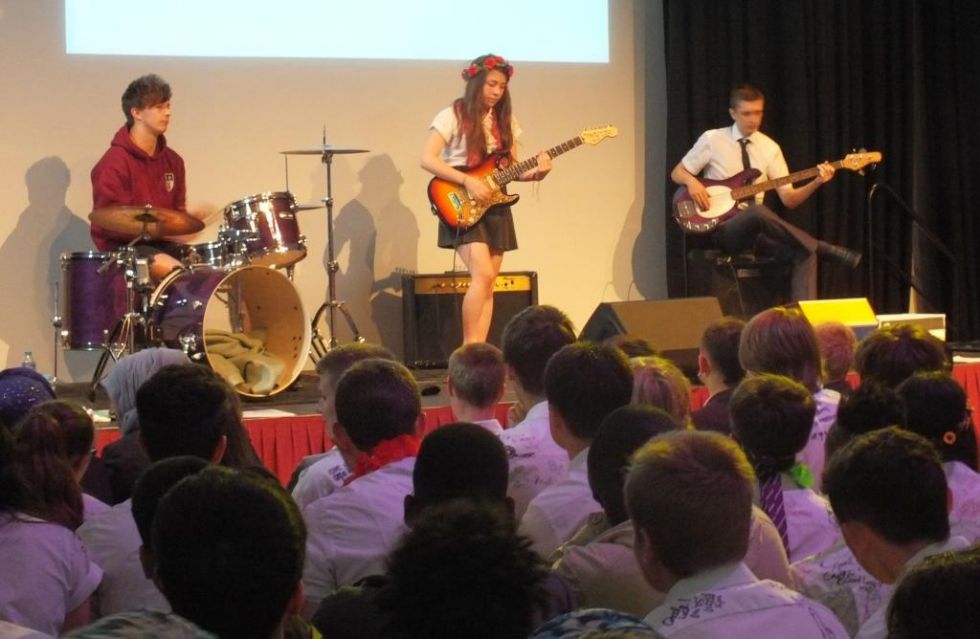 With almost all the GCSE's over this week, it was time to say goodbye to our Year 11's. Celebrations started with the traditional signing of school shirts in the Block 4 Atrium then during a celebratory assembly Mrs Simpson-Holley, Mr Blant and students were treated to a performance from band, Third Stone from the Sun, featuring Year 11 Charlie Scott on Lead Guitar accompanied by Chris De Freitas (year 13) on drums and ex-student Dominic Bowyer on bass. They performed their award-winning rendition of "Voodoo Child" by Jimi Hendrix to rapturous applause.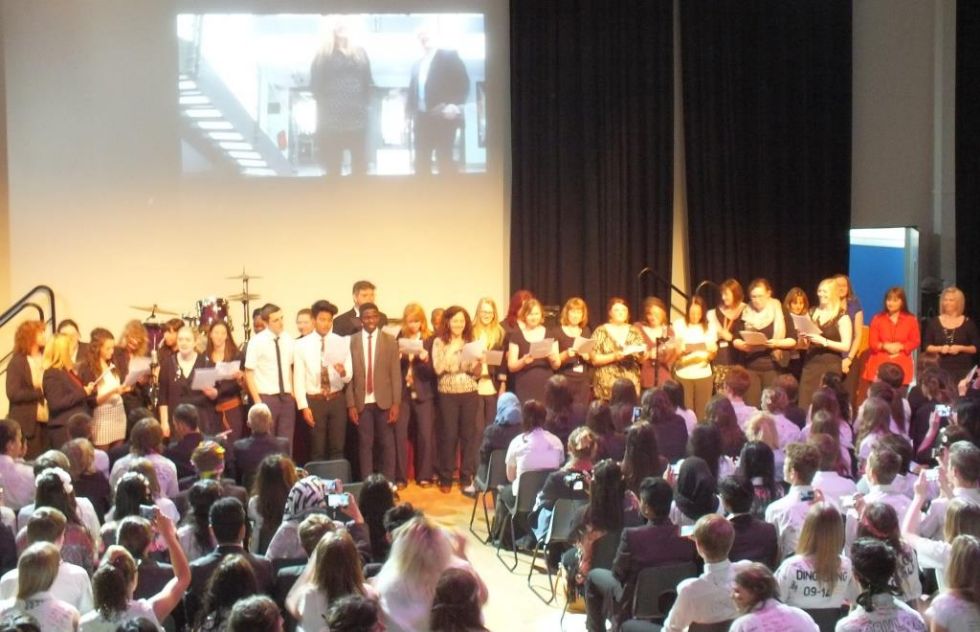 Every year the staff ask themselves a 'What if?' question – this year's was "What if we ran an airline?". The result was shown to students in an amusing video, once again created by English Teacher Mr Roberts and shot using the facilities at Stamford College. The students were very impressed with the special effects including Headteacher, Mrs Kilbey doing a spot of skydiving and the plane crashing into Peterborough Cathedral. The video was greeted with cheers, loud applause and much laughter. As is tradition, the Staff Choir also performed a rendition of "Happy" by Pharrell Williams, specially arranged by Miss Hardy, Head of Music and accompanied by a video of staff members dancing along.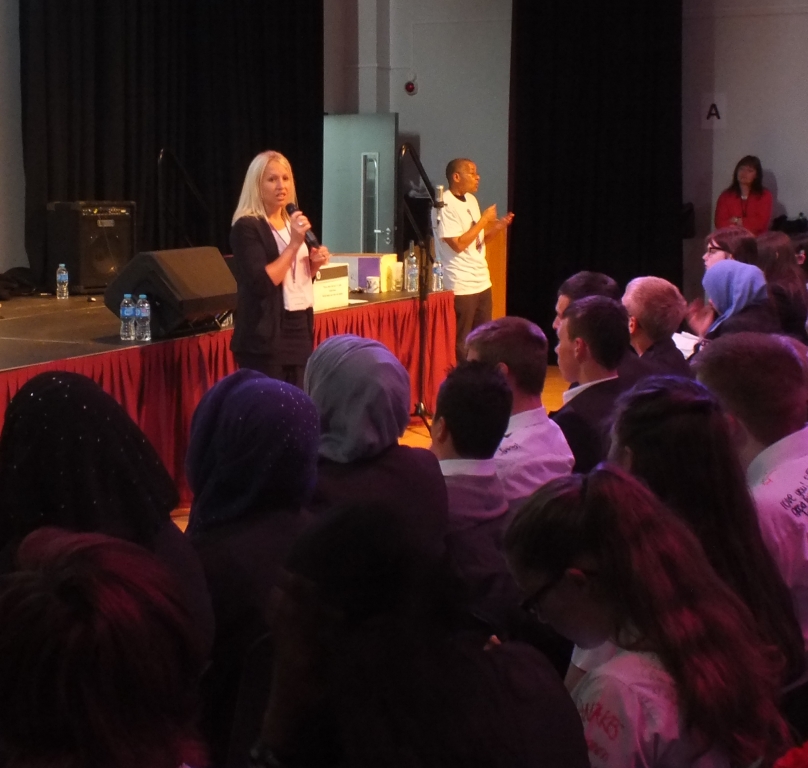 The highlight of the assembly was an appearance by Olympic Silver Medalist, Gail Emms who shared her motivational and inspiring stories about her journey to Olympic success. Gail told the students that her Mother was her hero having played football for England and reaching the Women's World Cup in 1971. She began playing badminton with her mother . at the age of four but she was 'rubbish' and it took her 8 years to finally beat her mum and she said it was "one of my proudest moments." In her first major competition she and her partner beat the No 1 pairing in the first round but then went on to lose coming fifth – despite the initial disappointment Gail says she has no regrets because she gave 100% and performed her best. She inspired students saying "Have pride in yourself and your performance. Give everything and you will have no regrets. If you do give everything I know you will go on to achieve fantastic things."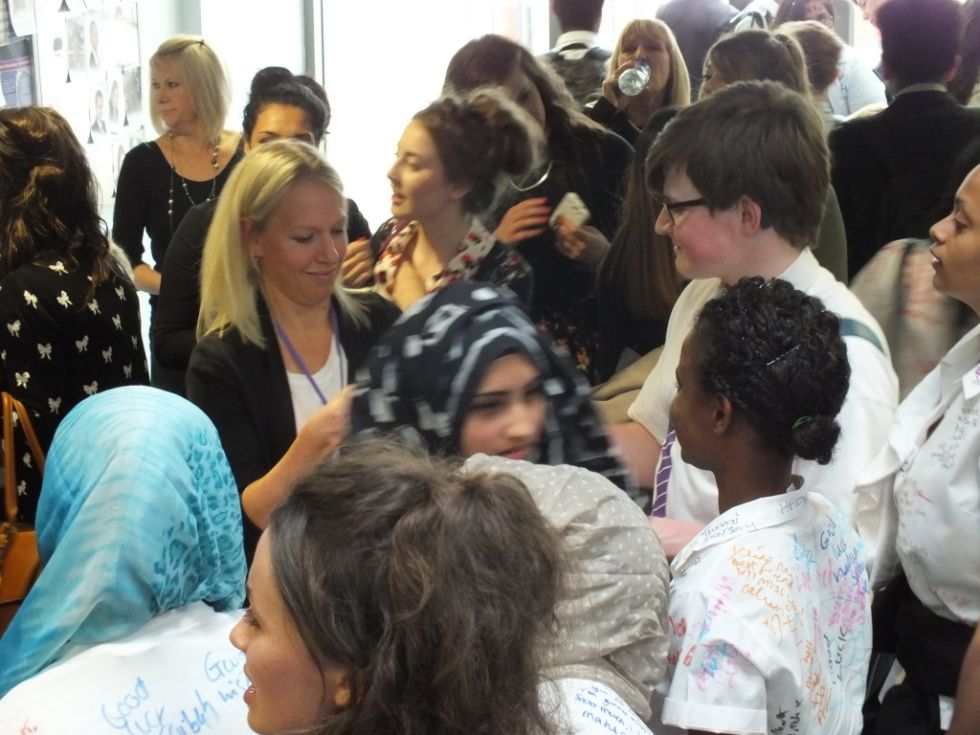 Throughout the year students had earned raffle tickets for attending extra study sessions, during assembly, tickets were drawn for prizes including iPods and Amazon vouchers. There were also additional prizes for those students who had attended the most sessions with Year 12 mentors, with many students winning prizes for attending 8 sessions or more. Five Kindle Fires were also awarded and Kimberley Lines won a prize for having 100% attendance in Year 11.
Our thanks go to Vision for Education, who not only sponsored the event but also donated many of the prizes. The whole event was rounded off with a film showing highlights from the previous five years and a gift of a Year Book for every student.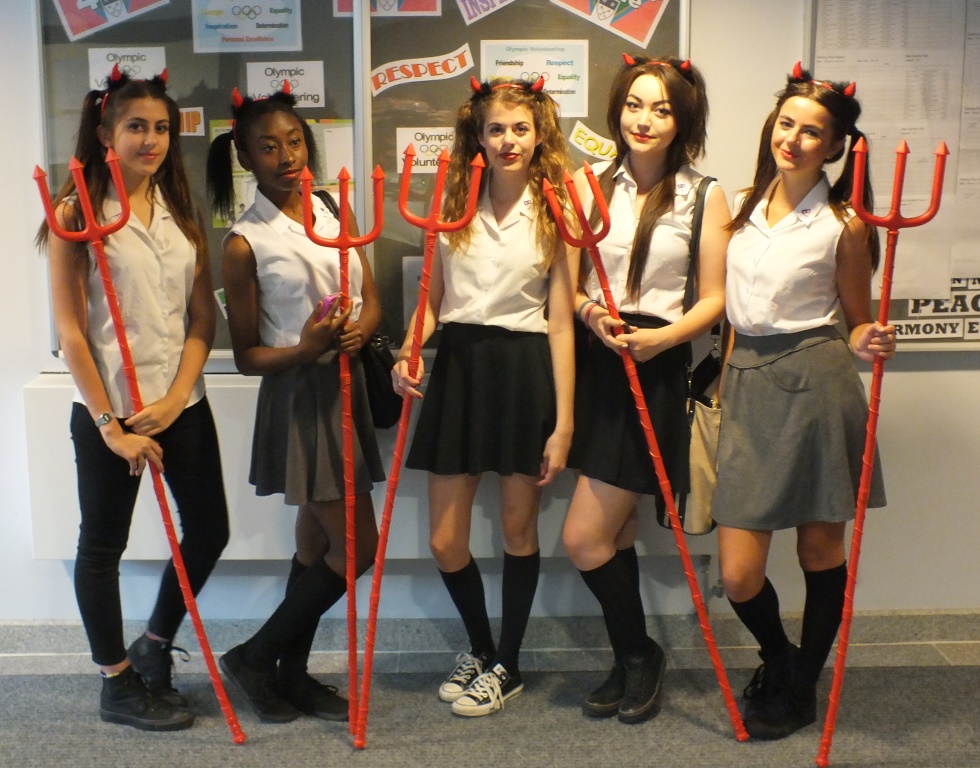 We are incredibly proud of our GCSE students who have been extremely important members of our school community, being role models for younger students. They have worked hard, attending Saturday Schools putting in extra work whenever it has been required and always with a smile on their faces. We now look forward to sunny results days in August and 'checking in' many of the Year 11 students into Sixth Form in September!
(Gail Emms' appearance was with the support of SportsAid Eastern)