GCSE Results 2014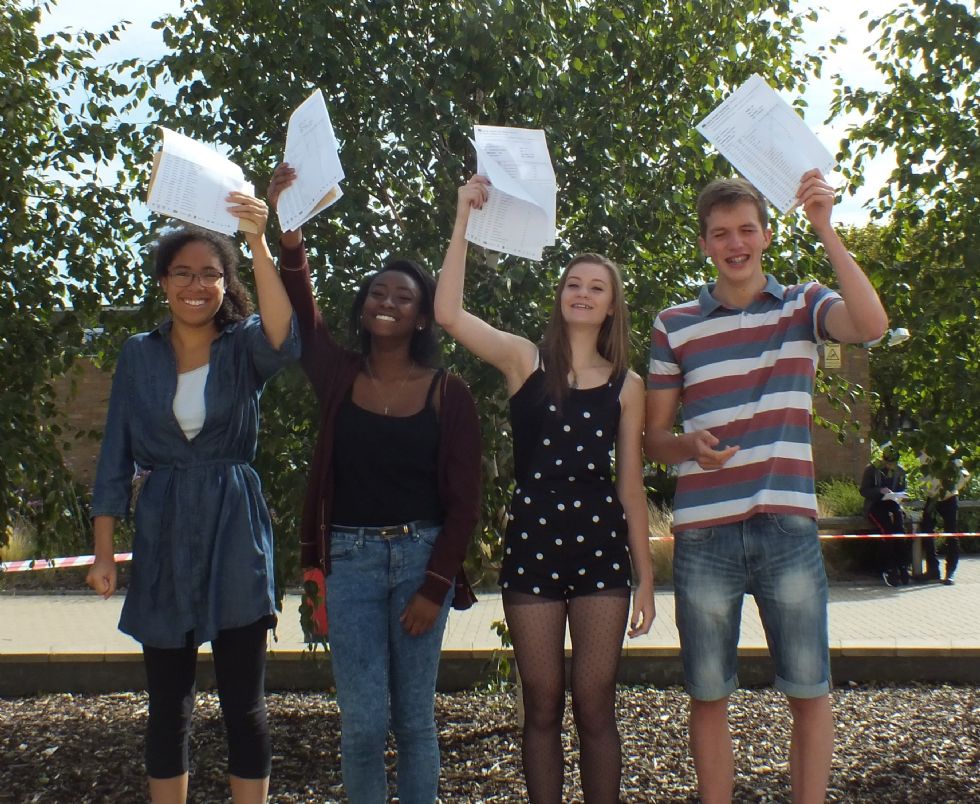 Jack Hunt School are very pleased with the results for many subjects, including 70% A* - C in English Language. However, in line with many others nationally, we are currently appealing some of our results.
Star performers for those students with a complete set of results are James Newton with 11 A*s and 3 A grades; Sumayya Manji with 8 A*s, 3As and a C grade at AS Level; Georgina Windsor with 6 A*s, 4 As and 2 Cs; Elizabeth Bowes with 6 A*s, 3 As and 1 C and Tihesia Riley-Bennett with 5 A*s and 5 A grades.
Headteacher Pamela Kilbey said, "We are currently unable to give the final figures for our GCSE results because we are still waiting for over 40 results to come into the school. The exam board concerned has apologised for their error and have promised to rectify it as speedily as possible.
Well done to students and staff for their hard work and support. We wish them good luck for the future, whether here in our Sixth Form or elsewhere."