Ahmed Wins National Award After Overcoming Challenges for GCSE Success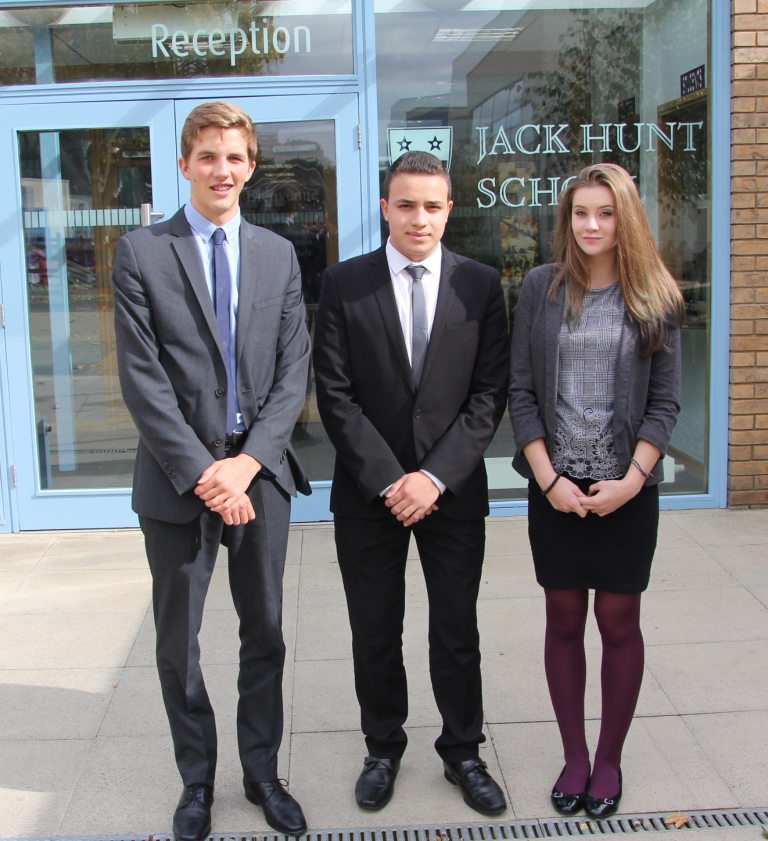 Ahmed was nominated to the PiXL Club* by Deputy Headteacher, Mr John Gilligan for overcoming so many challenges since his arrival in the UK in Year 6. Mr Gilligan said "Ahmed is an inspiration and proof that, with hard work, determination and effort, even the most difficult of circumstances can be overcome." He went on to say, "I don't know who was more delighted, Ahmed, or the legion of admirers he has developed both amongst the staff and the student body when he got into the Sixth Form following his success at GCSE Level ."
Headteacher Mrs Kilbey said "Ahmed won the Award for being utterly brilliant! We are very proud of his achievements."
Ahmed who was accompanied to the awards by his very proud mother and stepfather said "It was an amazing evening with so many talented performers and winners, I wasn't expecting it to be so special. When they started talking about a boy from Egypt I knew it was me but couldn't believe it. It was very overwhelming when everyone started cheering and clapping as I have never heard so many people cheering before."
Ahmed and his family moved from Egypt in order to escape difficulties there, but shortly after their arrival his parents separated. Ahmed joined Jack Hunt School half way through Year 7 as he had not settled well and was struggling to speak, write and understand English. These problems were further exacerbated by his dyslexia, which required additional support from external agencies.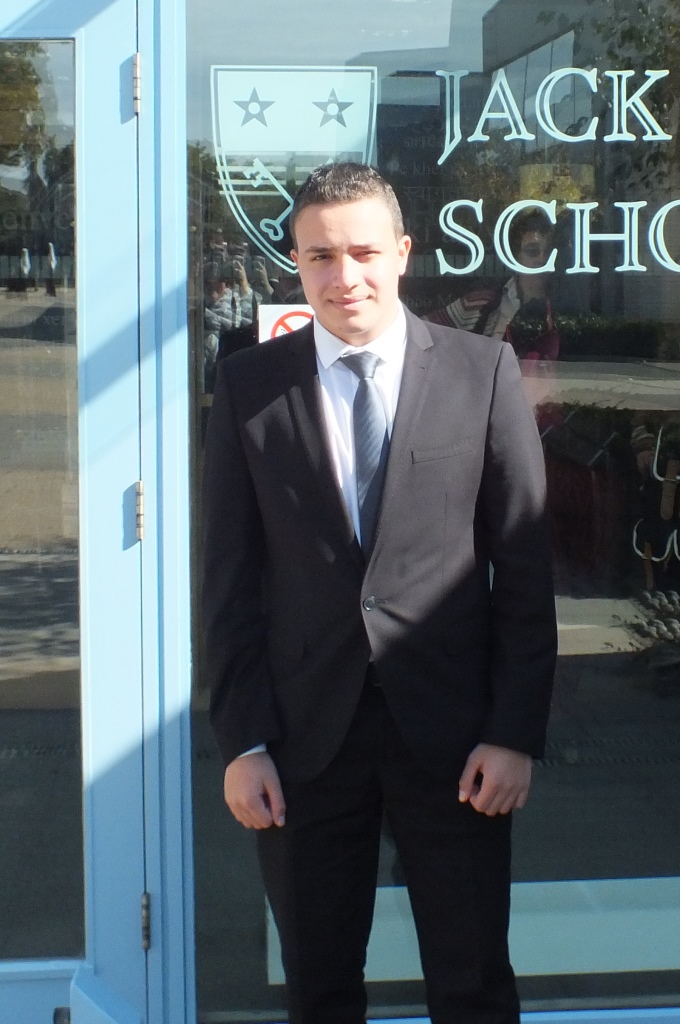 Ahmed was a shy boy, who found it difficult to mix largely due to his lack of confidence and language skills and so spent most of his lunchtimes with his tutor.
At the start of year 10 Ahmed's targets were very low – mainly E and F grades and it looked like his ambition to study A Levels would not come to fruition. Following an Academic Monitoring meeting with his tutor and stepfather, Ahmed realised he had a lot to do if he was to exceed his targets never mind embark on A levels.
It was at this stage that Ahmed's highly impressive determination, commitment, dedication and courage shone through. He would ask for extra work, he would stay behind to discuss assessments, he would ask where he was going wrong, he even wrote his own Personal Learning Checklists! He believed that with hard work and effort anything was possible and his ambition to follow an A Level route was attainable.
Not only that, Ahmed also gave much time to helping others. Teachers have been impressed with his quiet leadership and ability to galvanise groups of rather disparate individuals into strong learning teams particularly in, ironically, English lessons!
By year 11 Ahmed had made great strides but his dyslexia was still proving to be a barrier. However, even without TA intervention or support, Ahmed believed that he could get through by understanding and learning the subject content thoroughly and working hard on paragraph construction.
By the time of the GCSE exams arrived Ahmed was on course to exceed his targets but was still very much a C/D borderline student. Then, tragically, on the morning of his maths exam Ahmed learned of the death of his father, but this did not stop him coming in to sit his exam. Despite the tragic news and with all his hardwork and effort, Ahmed achieved his goal of getting into the Sixth Form to study A Levels having exceeded all expectations in his GCSEs with 3 A grades, 3 B grades, three C grades, a Merit at Level 2 for both BTEC Sciences and a pass for Cambridge National Business.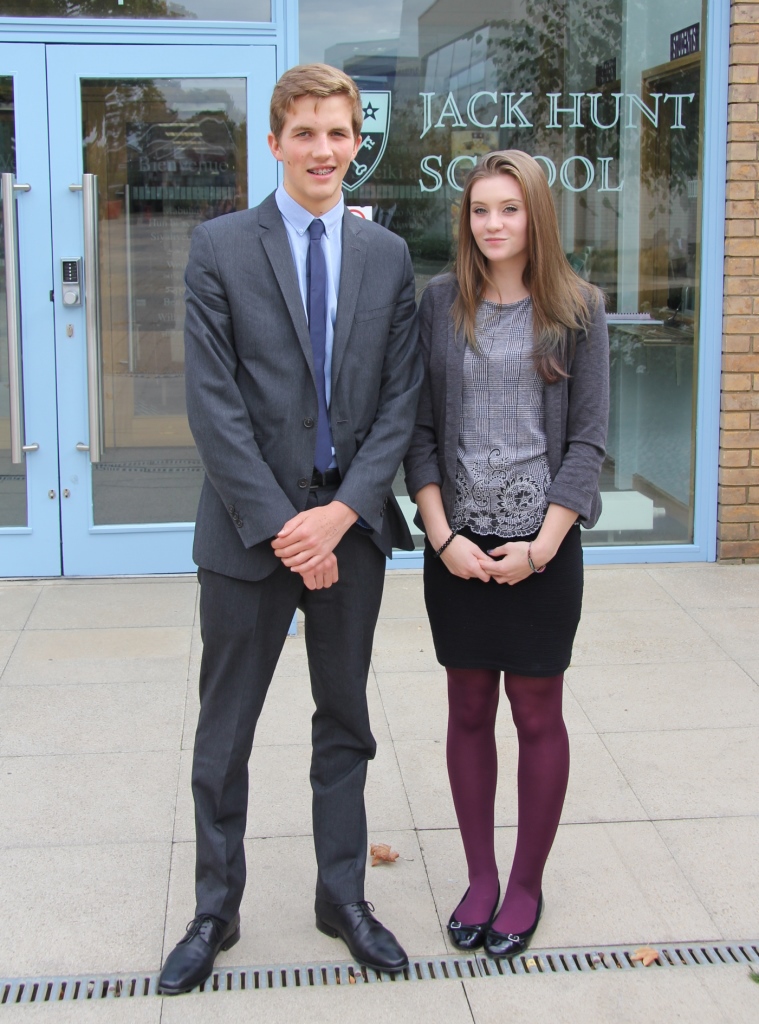 Congratulations also goes to other Year 12 students Georgina Windsor and James Newton on their awards for their excellent GCSE results.
*The PiXL Club is a national organisation of more than 800 secondary schools who have collaborated together to help each other raise attainment for every pupil they teach. The awards ceremony recognises the achievement of every school but has one special award for a student who has overcome particularly challenging personal circumstances.