Spellbinding Performance at Shakespeare Schools Festival

'When shall we three meet again in thunder, lightning, or in rain?'
So begins Shakespeare's Macbeth and so began an exciting project for a group of fifteen Jack Hunt students who took part in the Shakespeare Schools Festival. Rehearsals began back in May and culminated in an evening performance of an abridged version of Macbeth at the Key Theatre, Peterborough on Monday 13 October.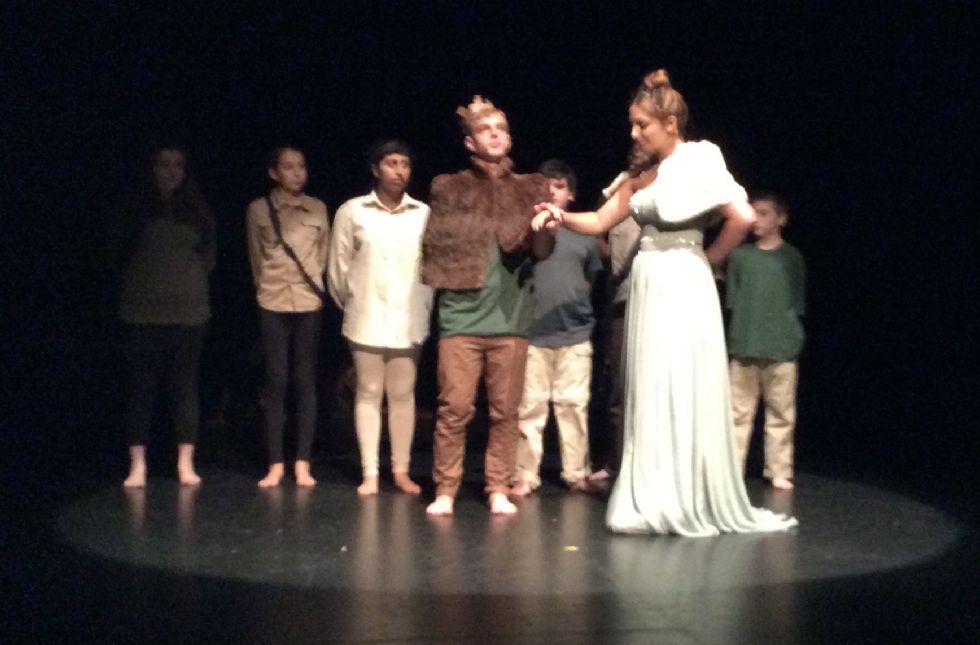 Shakespeare Schools Festival is the UK's largest youth drama festival, with over 1,000 schools taking part at 150 professional theatres. Full guidance and support is provided to enable schools to take students aged 8-18 on a wonderful journey, performing their own Shakespeare productions in front of a paying audience of friends, relatives and teachers.
The Jack Hunt performance was a fully inclusive ensemble piece, involving students from Year 8 through to Year 13 and required great determination and commitment from the students who attended twice weekly rehearsals over a five month period.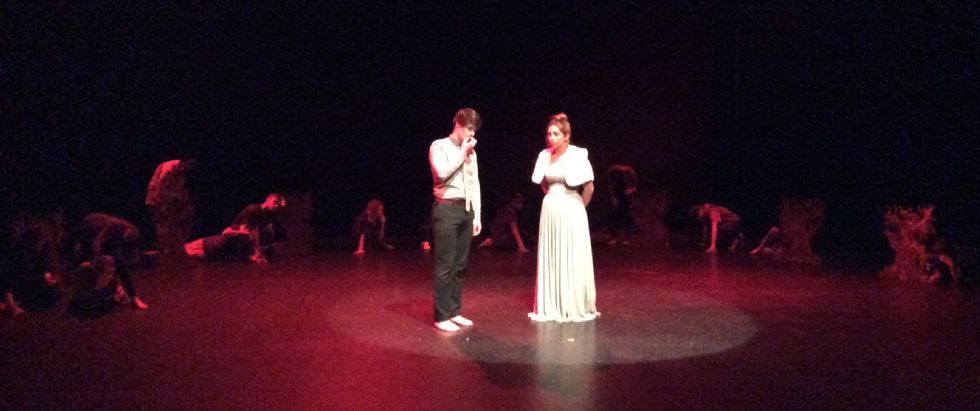 Curriculum Area Leader for Drama, Andrea Brace commented: "We are so proud of our students, they have been on an amazing journey together and the end result was a spellbinding and collaborative performance. Following from the sucess of this year's performance we are already planning to take part in the Festival again next year."
Cast List:
| | |
| --- | --- |
| Macbeth | James Wood (Yr13) |
| Lady Macbeth | Louise Scimeca (Yr12) |
| Macduff | Jordyn Clark (Yr13) |
| Duncan | Dariusz Chlipala (Yr13) |
| Three Witches | Alfoncina Matungamire (Yr10) |
| Apparition & Messenger | Vim Chibanda (Yr10) |
| Malcolm | Michella Ahmed (Yr11) |
| Seyton | William Ralfs (Yr8) |
| Donalbain | Miguel Ribeiro (Yr8) |
| Lennox | Rhys Shaw (Yr8) |
| Banquo | Matthew Witney (Yr11) |
| Ross | Charlotte Williams (Yr9) |
| Angus & Apparition | Kiri Anne Hughes (Yr10) |
Many of the cast played more than one role.