Students Win Peterborough City Council's Democracy Week 2014.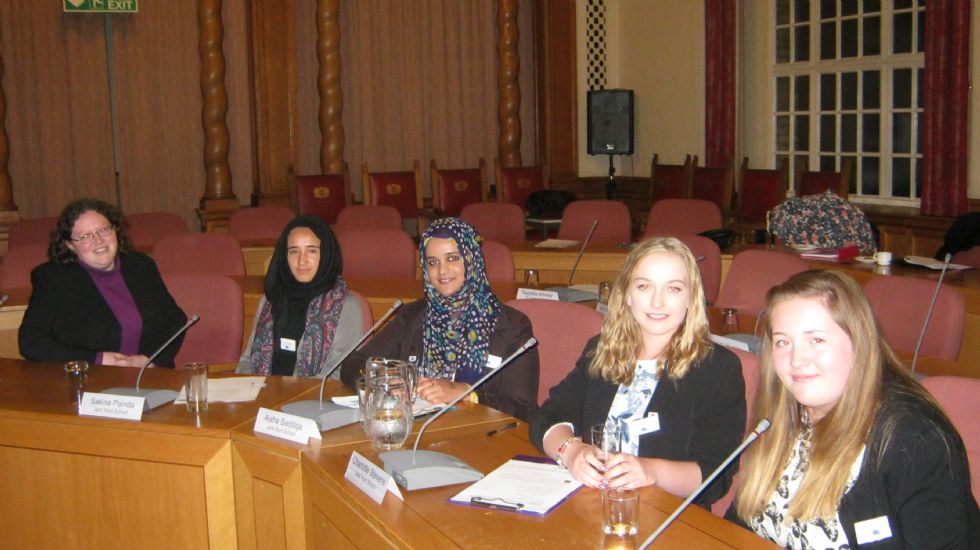 On 22nd October, several students from Jack Hunt School participated in and won the Secondary Schools Competition held as part of Peterborough City Council's, Democratic Services European Local Democracy Week 2014. As part of this year's theme "Participatory Democracy: Sharing, Proposing, Deciding," all Peterborough secondary schools were asked to submit an application setting out a short report on an issue affecting young people in the area they live and what their ideas were for improvement.
As part of this competition, Aisha Saddiqa (Yr 13), Sakina Painda (Yr 10), Charlotte Stevens (Yr 10) and Mollie Swallow (Yr 10), submitted an application calling for Peterborough Council to raise awareness amongst young people of opportunities to attend clubs, activities and events as well as play an active role within Peterborough by being able to access volunteering opportunities. As part of this application, the students researched what was currently available to young people in the area, the benefits of being an active young person, the views of local businesses and the views of students within the school, before going on to produce a 1700 word report on the issue. Following submission of their report, the students were invited to attend a mock Cabinet meeting to present their ideas and face questioning from a number of Peterborough's Councillors and the Chief Executive.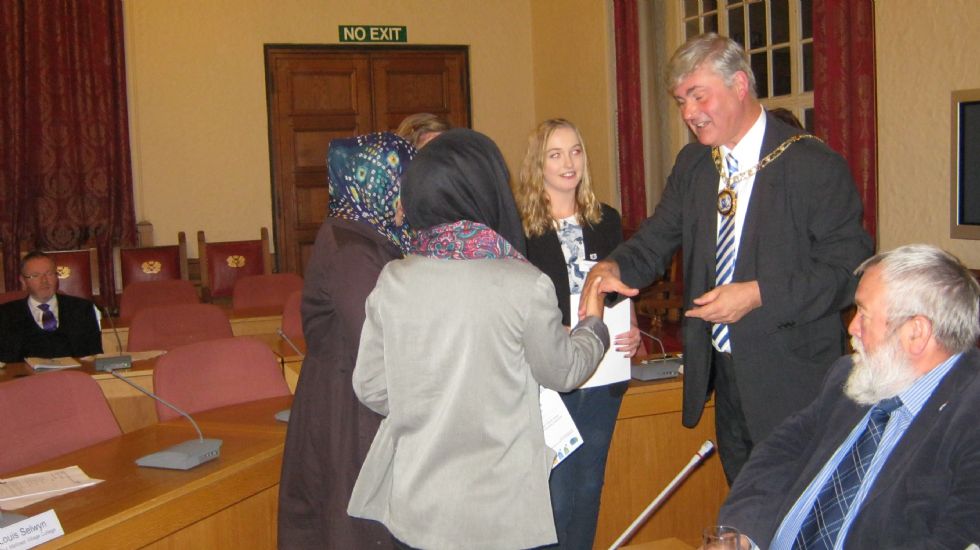 Following presentations from several other schools, Aisha, Sakina, Charlotte and Mollie went on to win the competition. As part of their prize, the students will soon be working with the Peterborough Council Communication team, the Chief Executives' Office and Peterborough Youth Council to implement their ideas. They will then go on to develop and launch an app which will be marketed to young people in Peterborough outlining these opportunities.
Teacher of Personal Development Education (PDE), Miss Emily Morgan said, "I am very proud of the accomplishments of all four students; this is something that they have a real passion for and interest in. They worked hard on this idea, their report and advocacy skills to present their ideas and respond to the questions asked. We are really looking forward to working with Peterborough Council to take this project forward."