Commemorating Remembrance Day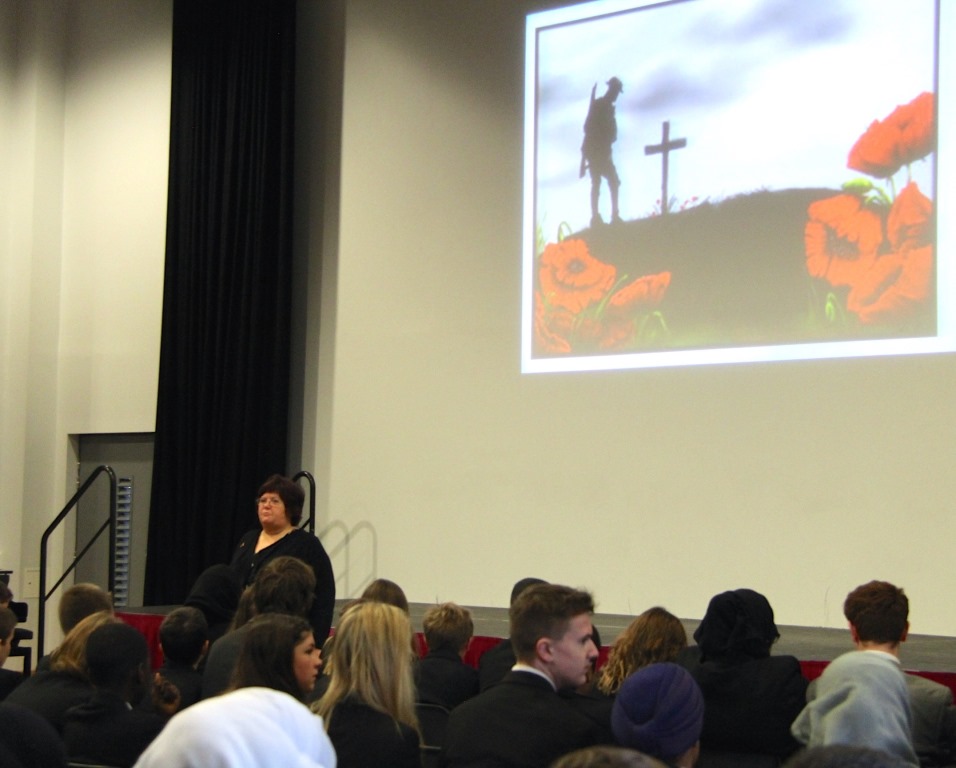 As it is 100 years since the start of WW1, this year's Remembrance Day has been a particularly poignant one and this was reflected in school. In a change to the normal timetable, the day began with tutor groups being given interactive presentations to encourage group discussion about the First World War, the importance of Remembrance, the Poppy Appeal and to reflect on the meaning of Remembrance and the Poppy symbol.
At 11am the whole school held a 2-minute silence enabling students to reflect on the impact of war. Following the silence, classes held a group discussion reflecting on Remembrance and the importance of remembering those who have lost their lives in WWI and the wars that have followed including WWII, the Falklands, the Gulf War and Afghanistan.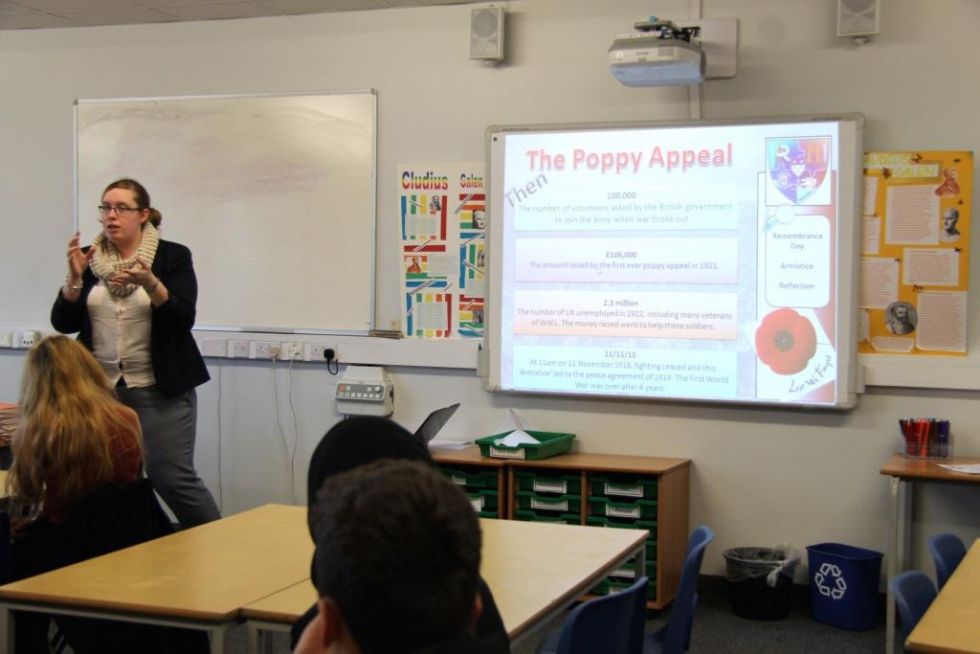 Headteacher, Mrs Kilbey was joined by a number of Sixth Form students in marking the two minute silence in Peterborough town centre with members of the local community.
"We commemorate Remembrance Day every year with a 2-minute silence, but this is a particularly poignant year with the centenary of the start of WWI. It is important that we continue the message of remembrance and encourage our students to think about those who have sacrificed their lives for their country. The students completed some outstanding and very moving work about the importance of Remembrance during the tutor period," explained Mrs Kilbey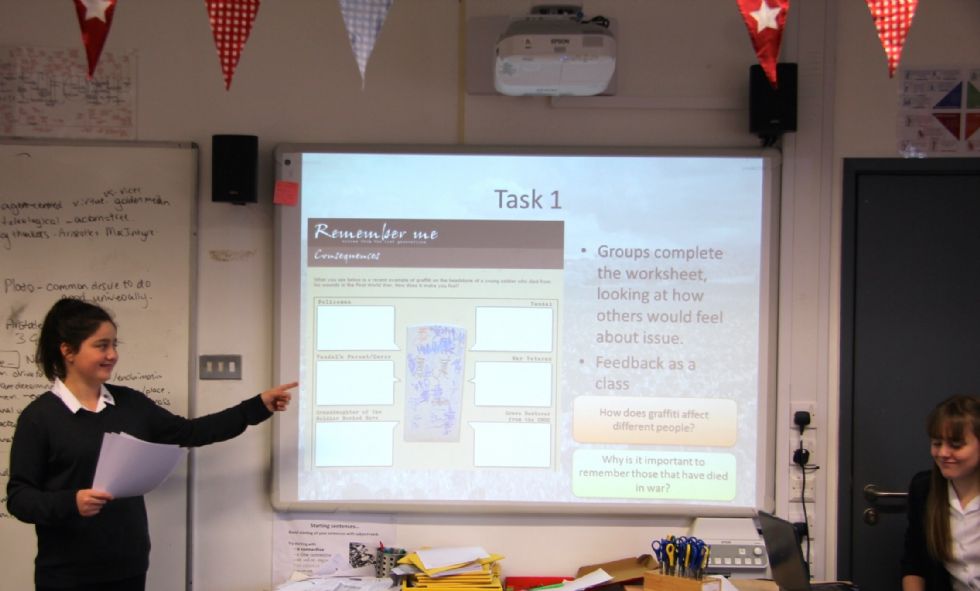 As well as holding the WWI competition earlier in the term, we are also commemorating the centenary of the start of WWI this year with a daily message shared on the plasma screen notice boards around school as well as with tutor groups. The information was brought together by History Teacher and Head of House, Mr Blant, who said, "As one part of the school's commemoration of those who gave the ultimate sacrifice during World War One, there is a slide on the Plasma screens and the daily Bulletin Board with facts and events from this day 100 years ago. This is to educate students about technological, military and medical developments during the War."