Rowing for Gold! Ex-Students Win for Great Britain
Congratulations to ex Jack Hunt students Sam Tuck and James Fox have both won Gold rowing for Senior GB teams in their respective International Championships.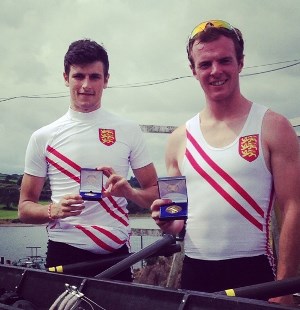 Sam Tuck has been rowing for many years, starting with representing the school in indoor rowing competitions and competing at local, regional and national level with Peterborough Rowing Club.
Sam and his Durham University team mate Jamie Gossage rowed for England at this year's Home International Regatta in Cork and was the only Senior Men's crew to win. They took gold in the Men's Lightweight Double beating Scotland into silver by two lengths. It was celebrations all round as it all happened on Sam's 21st Birthday.
Sam has now graduated from Durham University achieving a BA (Hons) Degree in Sport, Exercise and Physical Activity, but will remain in Durham a further year to continue to progress his international rowing ambition, whilst at the same time taking up the position of Freshers Rowing Coach for Durham University.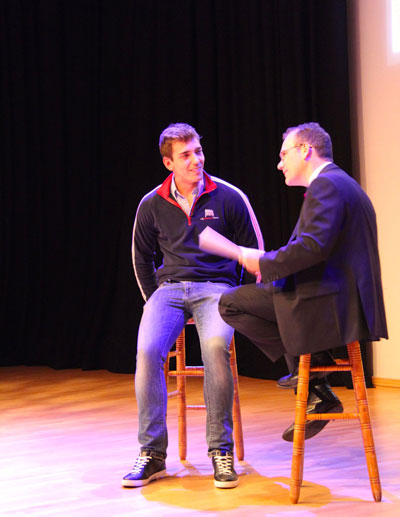 James Fox recently returned to Jack Hunt to appear as a guest speaker at the Sports Award Evening that took place in November. He started rowing for the school and competed at local, regional and national level with Peterborough Rowing Club whilst at school as well as representingGB at J16 level in two European championships and a match with France.
James was assessed by the Paralympic Federation and they found that his ankles have sufficient immobility to give him a para-rowing classification. He sits at stroke in the LTA4 (Legs, Trunk and Arms mixed coxed Four). They recently competed in the World Para Rowing Championships and produced another powerful performance to retain the Gold medal they won last year. A stroke rate of 47 propelled the GB four into the lead from the start and they moved steadily away from the competition to finish five seconds ahead of USA (silver) and Italy (bronze). As Double World Champions, the crew now look set to compete at the Paralympics at Rio in 2016.
Mr Game, Assistant Headteacher (Director of Specialisms) said, "It is fantastic to see both boys continue with their rowing and to be successful at international level. We are very proud of their achievements"