Celebrating Duke of Edinburgh Bronze Award Success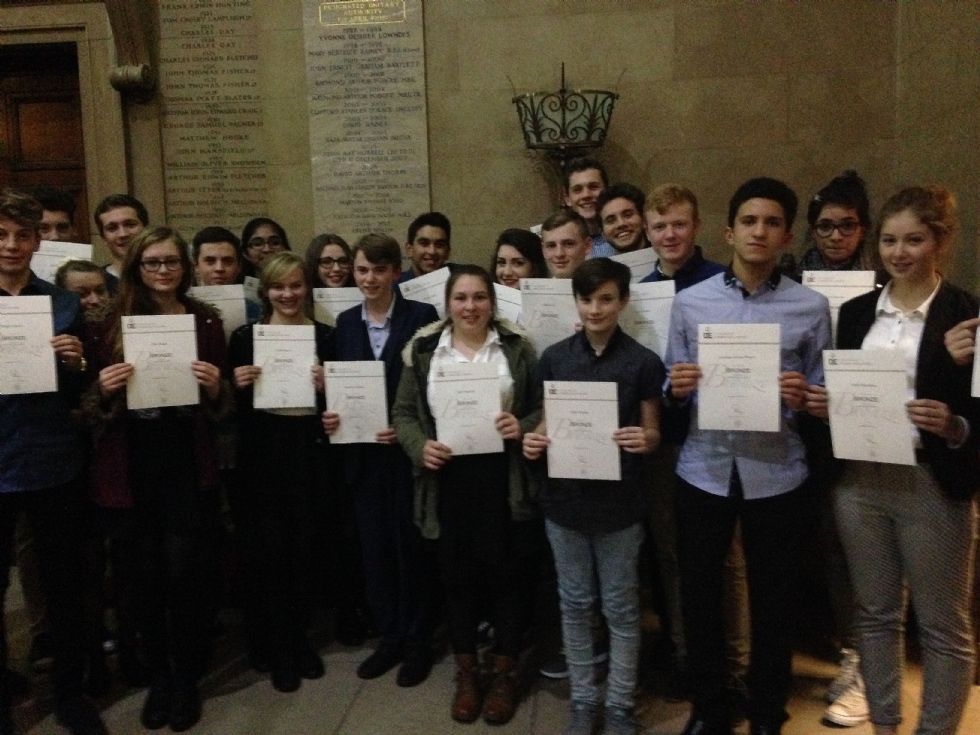 At the end of November a large group of Year 11, 12 and 13 students attended the city's Duke of Edinburgh presentation evening at Peterborough Town Hall. The evening was hosted by Peterborough City Council and students met the Mayor, Councillor David Over and Mrs Gillian Beasley, Chief Executive of Peterborough City Council. It was a fantastic evening enjoyed by all in the grandeur of the Town Hall.
This year has been the most successful year ever for Jack Hunt School in terms of Bronze Level pass rates – leading the way across all city schools.
In order to achieve their Bronze level students had to take part in activities from four areas, two for a minimum of three months, one for six months plus an expedition:
Skills

Physical

Volunteering (within the community)
Expedition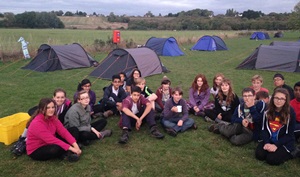 The students are guided in selecting their chosen activities for the Skills, Physical and Volunteering sections at after school meetings, as well as getting training and support with their activities and leading up to the expeditions. Many students volunteer with local charity shops, at Thorpe Hall with Sue Ryder or Scouting and Brownie units.
For their skill development and physical activities, some students will get involved with local sports clubs or set up sports sessions within school providing coaching and support, whilst others will take up a new sport
The expedition involves two days walking and overnight camping. The practice expedition took place at Yarwell Mill with the final expedition taking place in July at Wing Hall in Rutland. The students walk in groups of six or seven navigating along routes they have planned using their compass and map reading skills, meeting staff at checkpoints in villages along the way.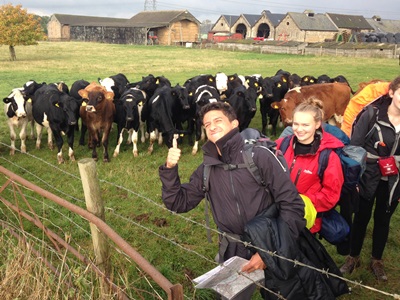 In the months leading up to the expedition students are taught map reading, compass skills and camp craft such as cooking with a 'trangia' (camping stove) as well as the Countryside Code and Health and Safety, with a practice held a month or so before the final expedition, to highlight any missing skills.
Year 11 student, Alex Williams commented "I really enjoyed setting up the hockey club and coaching the boys as it not only gave me confidence but was a really good experience. It is something I am planning to continue this year. The Duke of Edinburgh helped me to get started and motivated me to do it. The expedition was really good because it was not something I would normally do."
Alex also learnt to garden with is grandmother which he really enjoyed and found he learnt a lot.
Another student who also took part in the Bronze Award this year, Megan Barker (Year12) said "It was a lot of fun and we had to do something we wouldn't normally do which gets you out of your comfort zone. It was really good doing something I enjoyed with an Award at the end."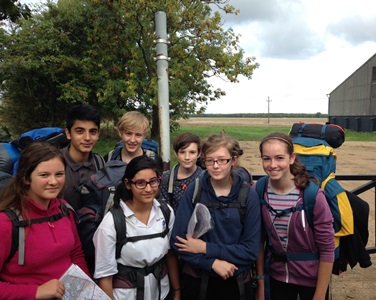 Megan volunteered at Peterborough Cat Rescue helping with fundraising and working with the cats. She also took the opportunity to try a new sport by taking up Badminton. Megan went on to say "For the skill section I decided to develop my skills in Art by replicating a piece of work in different media which gave me the opportunity to be more experimental and to work with the different media."
Mr O'Connor, Leader of the Duke of Edinburgh, Bronze Award said "We are so very proud of our D of E students and congratulate them on their success! It has been a fantastic year, they have all worked so hard. I would also like to thank all the staff who have voluntarily given up their evenings and weekends to make this happen."