Amazing 96% Pass Rate for English iGCSE Students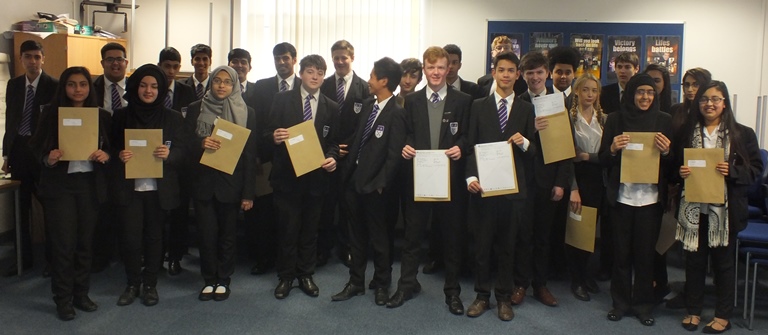 Deputy Headteacher, Mrs Simpson-Holley and Head of English, Mrs Phillips had great pleasure in awarding iGCSE certificates to this year's early entry students at a celebratory lunch in school.
This year's group of 31 Year 11 students were carefully chosen to take the English International GCSE in November, having shown they had the potential to achieve a 'C' Grade or higher with the benefit of some intensive teaching. They attended an English lesson every day for two weeks including lots of time in the October half term focusing on their coursework, speaking and listening.
They all worked exceptionally hard achieving a plethora of 'C' and 'B' Grades. Outstanding students Mahnoor Khan and Tom Nicholls both achieved well deserved 'A' Grades. Having already gained good results in English this now enables the students to focus on the rest of their GCSEs in preparation for their exams in June.
"We are very proud of the students' amazing achievement. They have shown excellent commitment and have all worked extremely hard to achieve these results," said Mrs Simpson-Holley, Assistant Headteacher.