Paralympic Sprinter Motivates Students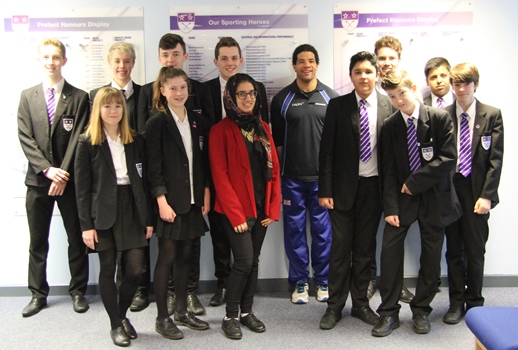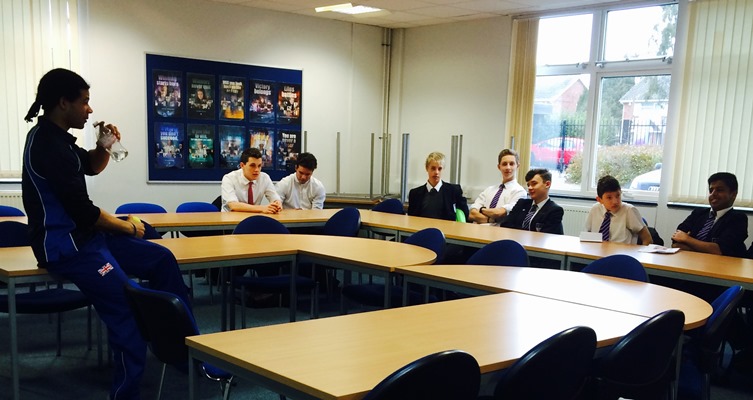 Sam Ruddock, Paralympic sprinter, spent Thursday morning (26 February) working with our JAE (Junior Athlete) students, talking about performing at an elite level whilst balancing study with training. He also talked about how he overcame many barriers even just to play sport. When he was younger he was knocked back from playing in a range of sports including football and rugby so he took up American Football where he played 'outside line-backer' for the Loughborough University 'Aces' team.
It was here that he was spotted by a sprinting coach at an 'Aces' speed and agility session. Sam, who suffers from cerebral palsy, became part of UKA's Aviva Parallel Success programme and the Paralympic Pathway for talented disabled athletes. He ran his first races in April 2012, with his 200M performance sending him to the top of the T35 'All Time' list.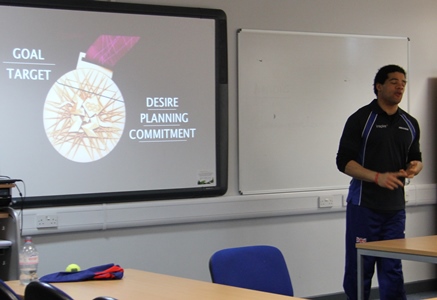 Sam is currently training 42 hours a week focussing on the World Championships in November and then the Paralympic Games in Rio next year. He also shared his key to achieving goals and targets in life with the students, who left feeling motivated and inspired to achieve both in school and at their respective sport.
Youth Sport Trust Ambassador and Year 12 student Sumayya Manji told Sam that "It was very inspiring hearing how you overcame your challenges both mentally and physically".
Year 9 students, athlete Eloise Piccaver and gymnast Chloe Peacock commented that "It has been very helpful, he gave us some really good tips for training and preparing for competitions – and how to achieve our goals/medals. As part of his presentation he gave us an overview of the ingredients we need to succeed, which included setting goals, having the desire, planning and commitment, which was very useful."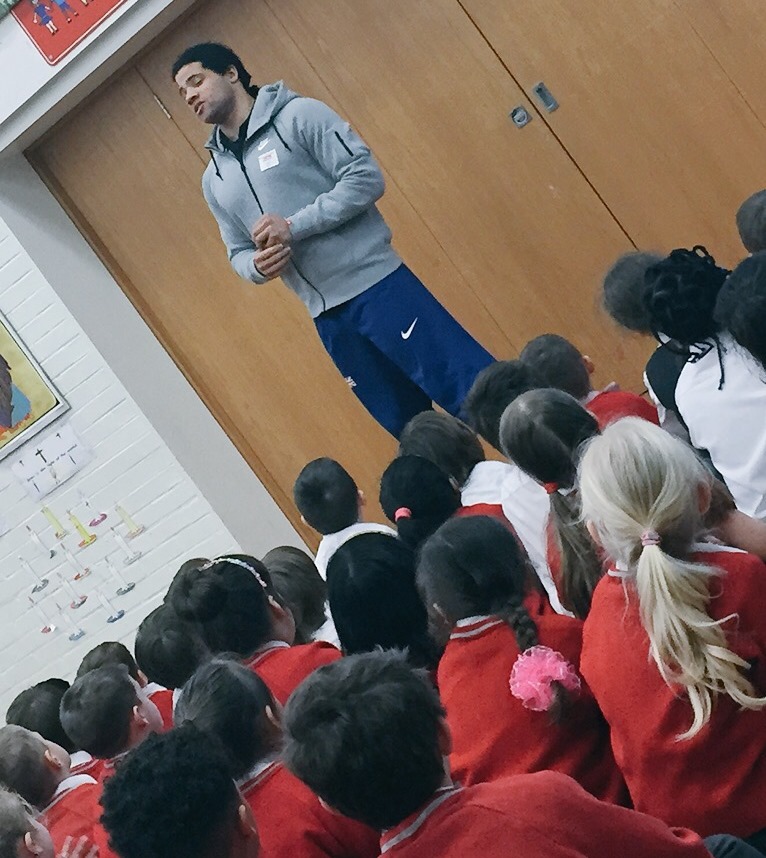 Sam later spent some time in two of our Cluster Primary schools, Sacred Heart and Highlees, engaging with and motivating over 500 students. Staff and students were captivated by his presentation which linked achieving in sport to achieving in school. Once again he talked about overcoming challenges no matter how big or small and why he is so motivated – not wanting to be just a number but a 'Gold Medal' winner.
Additional information about JAE students:
JAE stands for Junior Athlete Education and these are students who compete in their chosen sport from County all the way up to National level. There are currently 35 students who meet this criteria who compete in sports ranging from cross country and swimming to gymnastics and ice hockey. The students meet regularly as a group to support each other and attend regular workshops to support performance development. They are assigned a PE Department mentor and where required are given support with study planning to achieve their best in both sport and academically.