Red Letter Learning Day Confirms Students DO Like Homework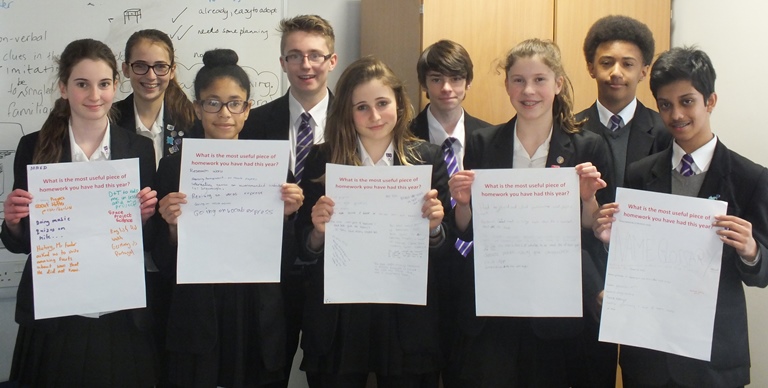 Wednesday 18 March was our second Red Letter Learning Day of the year. These are one-day research events led by Student Communication Leaders, made up of representatives from each year group, that offer all students the opportunity to feedback on some aspect of teaching and learning. All students are given the chance to answer the 'key question' on graffiti posters placed in every classroom.
The question this time was 'What is the most useful piece of homework you have had this year?' and this led to some interesting findings!
We found that Key Stage 3 (Years 7, 8 and 9) students at Jack Hunt School prefer to have homework tasks that are creative or involve research as this allows them to spend extra time on these activities. However, older students who are preparing for examinations all said that they would rather spend their homework time doing past papers or exam questions and particularly liked self-marking quizzes available online so that they can test themselves and know how they are doing.
Lots of students also said they liked homework where there was a choice of what they did or how they presented information back to the teacher. So, all in all, students DO like homework and recognise that it helps them make better progress.
The findings of the research carried out by the Student Communication Leaders is fed back to the Senior Leadership Team and teaching staff via a presentation at the end of term.
Written by the Student Communication Leaders