Book Holiday Club Activities At Jack Hunt School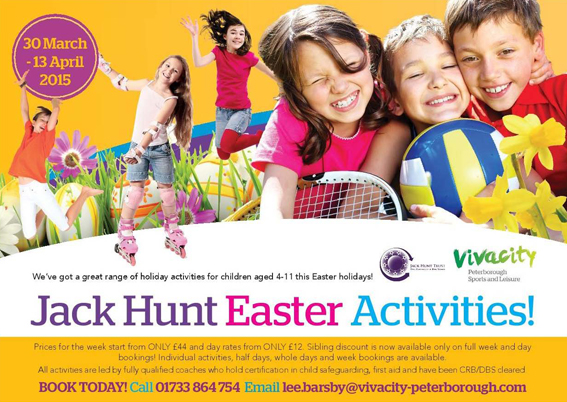 Once again Vivacity are offering a range of activities for children 4-11 years at Jack Hunt School.
Starting on Monday 30 March each day has a theme including Performing Arts, Viva Football and, Prince & Princesses. From 10am to 4pm there are a range of hour long sessions with a wide range of activities from cricket and football to crafting, dancing, archery and Hollywood acting. Childcare is also offered from 9 and until 5pm for an additional charge.
Prices start at £2 a session.
Full week bookings start from £44
Full day bookings starts from £12
Visit Vivacity website to find out more. Interested then please contact Lee Barsby on 01733 864754 or via e.mail: lee.barsby@vivacity-peterborough.com.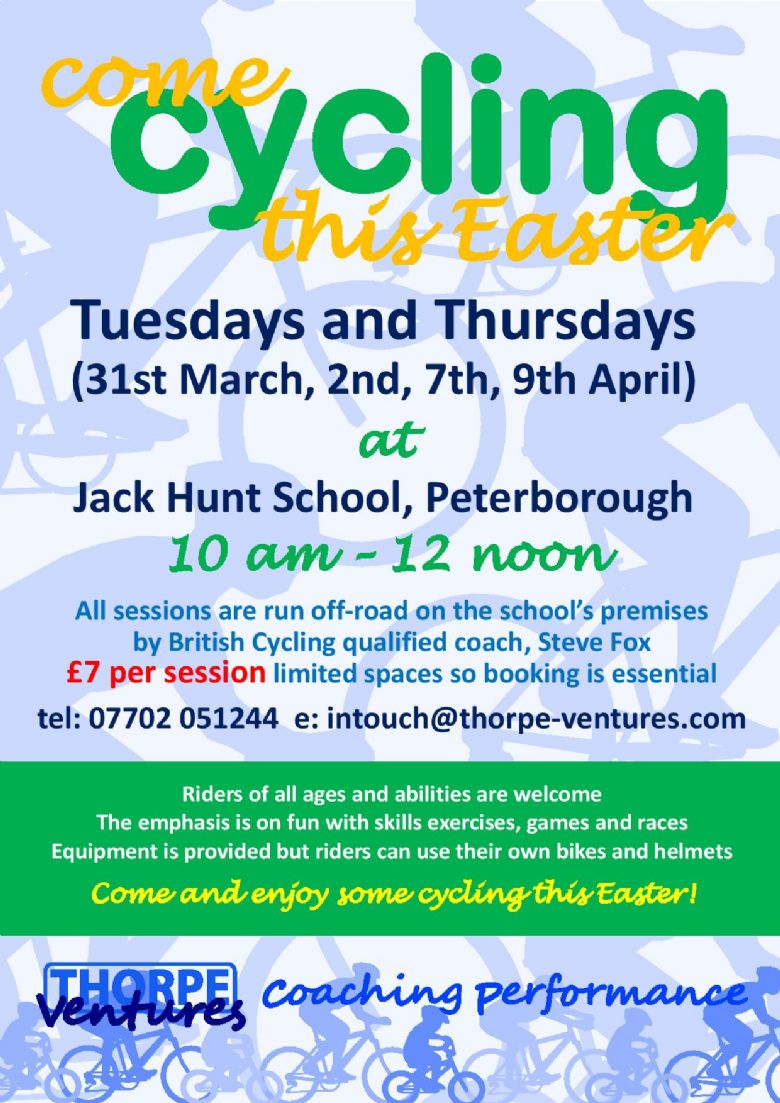 Thorpe Ventures Cycling will also be here on the Tuesdays and Thursdays of the holiday. Please see the flyer for more information or contact Thorpe Ventures direct on 07702 051244 or email: intouch@thorpe-ventures.com