Birds of a Feather Flock to Jack Hunt Art Department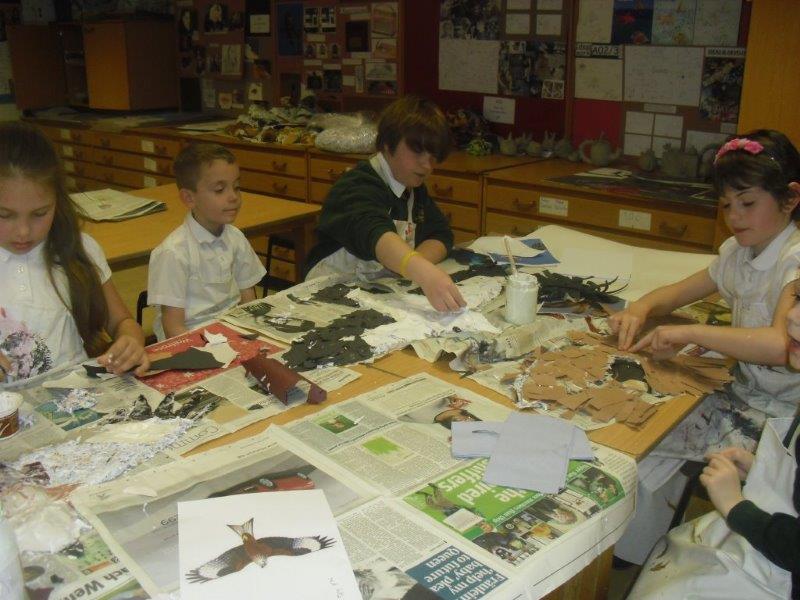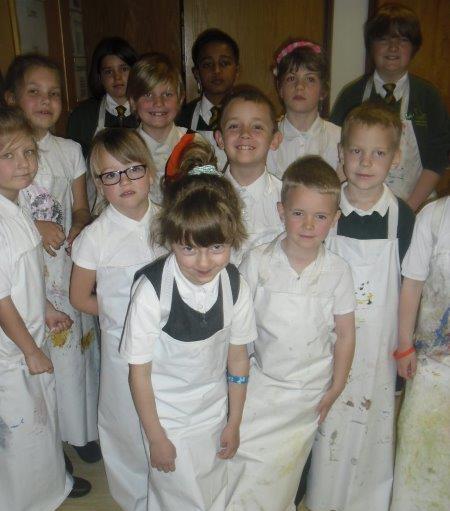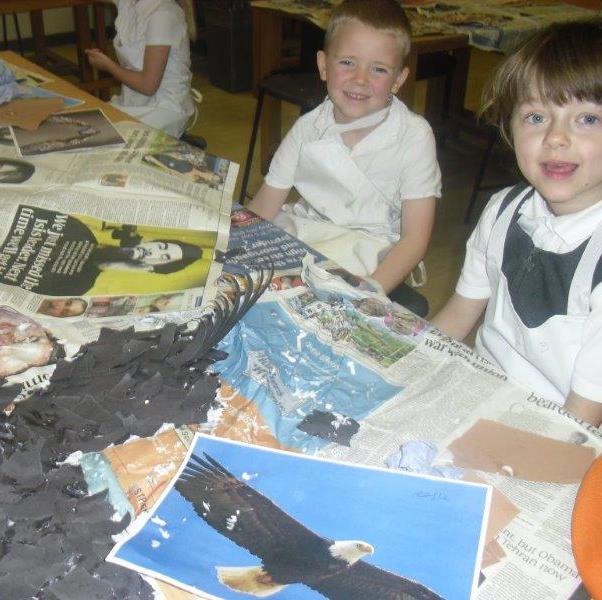 After a request from Martin Fry, Head of Ravensthorpe Primary School, our Art Department lent a hand to 14 Ravensthorpe Foundation Stage, Year 6 students and staff with designing and making model birds. The birds represented their 'House' names - Owls, Kites, Hawks, Kestrels, Ospreys, Falcons and Eagles.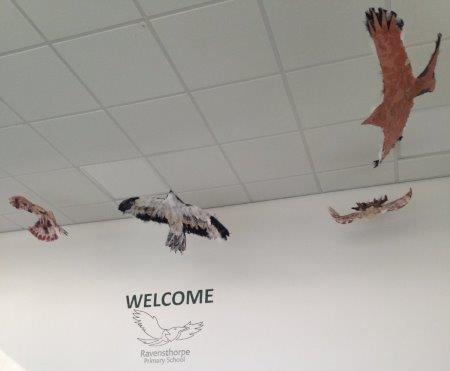 The paper mache birds were designed and made to help decorate the newly extended reception area at Ravensthorpe, recently opened by Royal guest the Duke of Gloucester. Each child made and decorated feathers for one or two of the birds and a special 'Raven' was also made to display the special feathers signed by the Duke and visitors at the official opening for everyone to see.
Jess Payne, one of the Ravensthorpe staff who joined us, said "It was great fun and very messy. We are really grateful for the help from the staff in the Art Department. The birds look wonderful in our new Reception area. The children really enjoyed creating the birds and are really proud of their achievements."
Head of Art, David Raine said "The children were very enthusiastic and worked very hard to design and make these birds. It was lovely to be able to help Ravensthorpe with this project."