Book Now for Half Term Holiday Clubs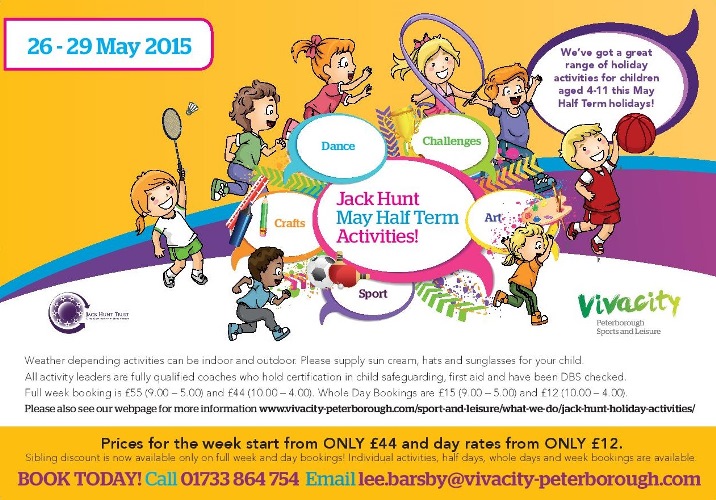 Once again Vivacity are offering a range of activities for 4 to 11 year old children at Jack Hunt School.
Starting on Tuesday 26 May each day has a theme including a Disney Day, Viva Football and a sporting variety day. From 10am to 4pm there are a range of hour long sessions with a wide range of activities from arts and crafts, football, archery and swimming with inflatables. Childcare is also offered from 9 and until 5pm for an additional charge.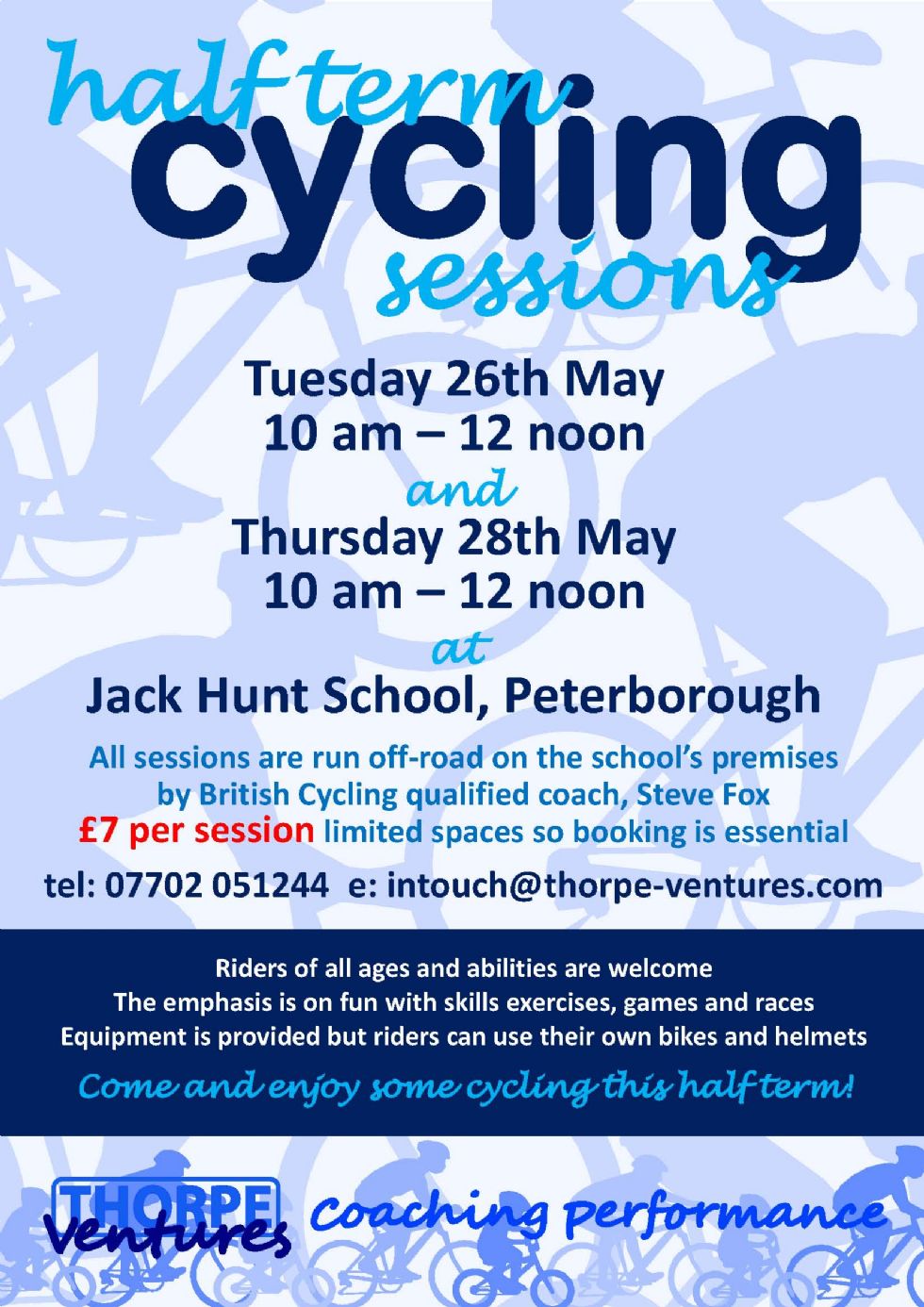 Prices start at £2 a session or £7 for a 3-hour morning or afternoon session
Full week bookings start from £44
Full day bookings starts from £12
Visit Vivacity website to find out more. Interested or want to book your child's place - please contact Lee Barsby on 01733 864754 or via e.mail: lee.barsby@vivacity-peterborough.com.
Thorpe Ventures Cycling will take place on Tuesday 26 and Thursday 28 May on the school field or tennis courts. Please contact Thorpe Ventures direct on 07702 051244 or email: intouch@thorpe-ventures.com to book your place.