Jack Hunt Girls Take 3rd Place at First Trampoline Competition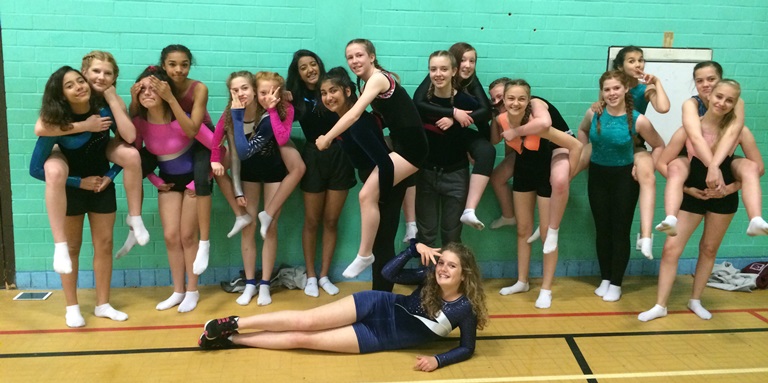 Twenty two girls from Years 7 to 10 made up the Jack Hunt squad taking part in their first trampoline competition on Wednesday 20 May. The girls were really nervous as it was the first competition entered by Jack Hunt but they held their nerves to produce a number of fantastic routines.
The competition involved over 80 students from 9 other Peteborough Schools and the girls put in some strong performances to finish in a well-deserved third place overall.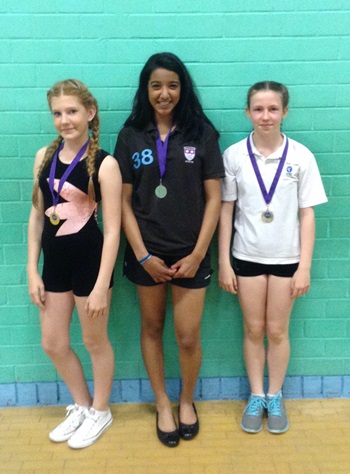 As well as an excellent team performance, there were a number of outstanding individual achievements to celebrate including Sinead Gray (Year 7) who became KS3 Novice Champion, Delene Hammond (Year 10) taking second place in the KS4 Advanced category and Maisie Wood (Year 8) achieving third in the KS3 Elite competition.
All the girls were a real asset to the school and we look forward to building on this success next year!
The squad involved:
Year 7: Katie Morton, Katie Metharam; Malakah Malik; Abbi Gardiner; Paige Boreham; Alisha Howard; Sinead Gray; Jessica Silva and Jasmine Peake-Martin.
Year 8: Aliyah Spalding; Cordelia Taylor Byrne; India Mann; Chloe Knightley; Chloe Tompkins; Hannah Giles and Maisie Wood.
Year 9 & 10: Kayleigh-Paige Lewis; Chloe Peacock; Delene Hammond and Emily Ralfs.