ANNOUNCEMENT - Celebration Day Information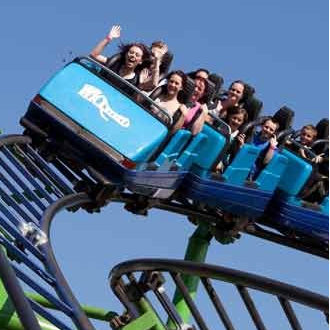 This Wednesday, 15th July, is our Annual Celebration Day. Students will be taking part in activities both in and out of school to celebrate their achievments this year. Please check the timetable for departure and return times of trips and other information about requirements for both in and out of school school activities.
IN SCHOOL ACTIVITIES
All in school activities will run in normal school time i.e start at 8.45 and finish at 3.05. Students should wear non school uniform. Canteen food will be available on the day.
FOR ALL TRIPS OUT OF SCHOOL
Money and valuable personal belongings - Please be sensible in what students take as they will be responsible for their own belongings - Staff will not hold cash or other items for students.
Please check the weather forcast before leaving and ensure students wear appropriate clothing, take sunscreen and water if hot weather is forcast.
MEETING ROOMS, DEPARTURES AND RETURNS
| | | | |
| --- | --- | --- | --- |
| TRIP | ARRIVE IN SCHOOL | MEET IN ROOM | RETURN |
| Alton Towers | 7.00 | Dining Hall | 7.30 |
| Pleasurewood Hills | 7.00 | Main Hall | 6.30 |
| Drayton Manor | 7.15 | Sports Hall | 6.00 |
| Butlins, Skegness | 8.00 | Main Hall | 5.30 |
| Cadbury World | 8.45 | Main Hall | 4.00 |
| Harry Potter Studios | 8.30 | Sports Hall | 5.00 |
| Woburn Safari | 8.30 | 404 | 4.00 |
| Milton Keynes (Cinema/Shopping) | 9.00 | Sports Hall | 5.00 |
| Wicksteed Park | 9.00 | Main Hall | 5.00 |
| Ice Skating/Bowling | 10.00 | 403 | 2.30 |
| Ice Skating/Cinema | 10.00 | 405 | 2.30 |
| Lazerforce/Bowling | 9.00 | Dining Hall | 3.00 |
| Battlefield Live | 9.15 | 404.00 | 1.30 |
| London Musical | 9.00 | Train Station | 7.21 |
| Green BackYard | 8.45 | 405 | 2.30 |
| Skate Park | 9.15 | 403 | 2.30 |
| 6th Form Trip | 8.45 | Lower 6th Form area | 4.00 |
| Mrs Reeve's Group | 9.00 | Learning Support | 2.30 |