U13 Cricketers Field Fantastically to Reach County Finals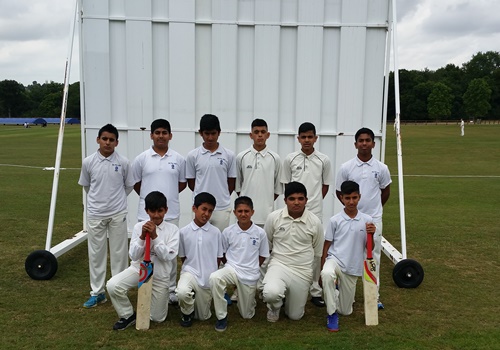 In the semi-final of this year's Under 13 County Cricket Competition the Jack Hunt cricketers claimed a comprehensive victory against Abbey College. Abbey College batted first and made 56 runs all out. Jack Hunt fielders did fantastically well taking all 10 wickets. They then went into bat and with some fantastic batting by Jai Vanugopal (29 Not Out) and Ali Ahmad (17 Not Out), the boys reached their target of...
56 runs within 10 overs!
Their semi-final victory took them to a place in the final on Tuesday 14 July at Burghley Park, Stamford. Jack Hunt took on Thomas Deacon Academy (TDA) in a very close and entertaining game!
Jack Hunt batted first and made 70 runs in their 20 overs. Jai Venugopal was once again top scorer with 19 runs and Sufyaan Iqbal was unlucky to be given out on 14 when he looked in good touch, a controversial decision by the umpire.
Seventy runs for TDA seemed an easy target considering they scored 120 runs in their first game. However, the Jack Hunt cricketers showed fantastic levels of resilience by challenging the reigning champions and shocking them to leave them 68-8!! Luckily for TDA a couple of extras saw them to a narrow 2 wicket victory over Jack Hunt.
The organisers praised the efforts of Jack Hunt for the best bowling in the competition and TDA for being the best batting team in the competition
The cricketers are already looking to go one better next year by winning the Fred Trueman League.