Good Times Enjoyed on 9th Celebration Day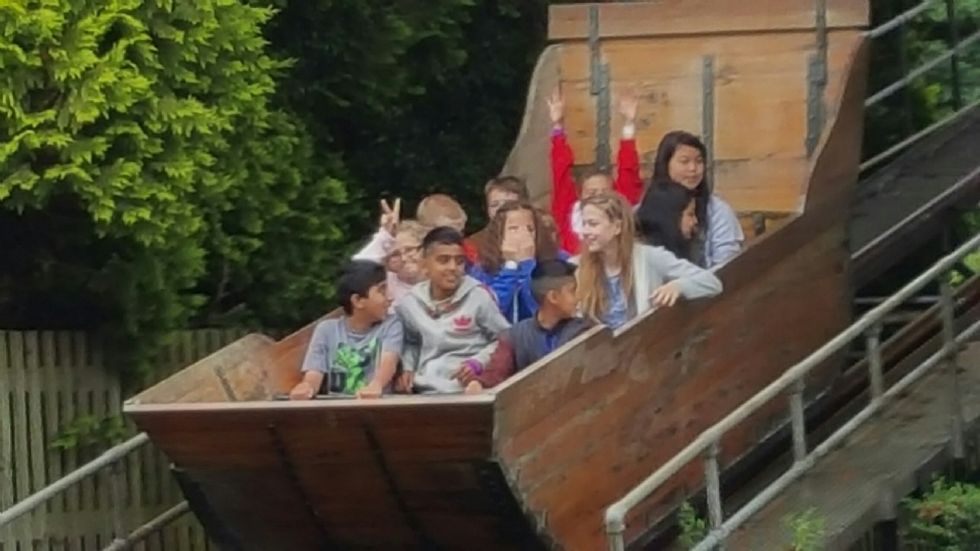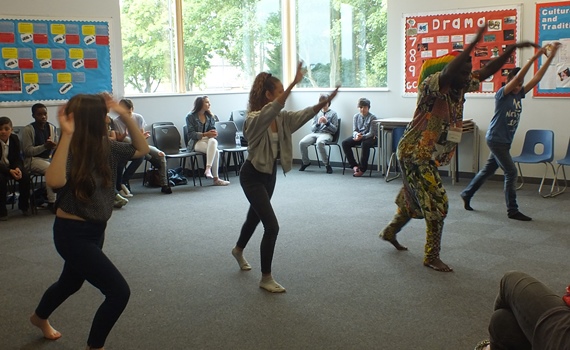 As the final term draws to a close, it was time for our 9th Annual Celebration Day this week, where we recognise our students' hardwork and attendance. Through the year we praise and reward our students to help reinforce our values and expectations. Celebration Day, is a chance for our students to choose an out of school trip or try new activities in school.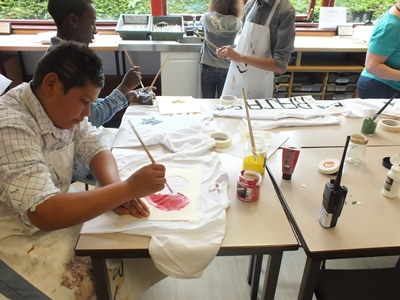 This year, on Wednesday 15 July, students had a choice of 17 trips – a huge task to organise. The excited students headed off to the theatre in London, Milton Keynes, Wicksteed Park, Drayton Manor and Harry Potters World, to name but a few. As you can see from the attached newspaper 'Celebration Times' (written on the day of all the excitement) there was a lot of fun had by all. In school, students were designing and making
t-shirts, making slime in Science and, experiencing African drumming, dancing and painting.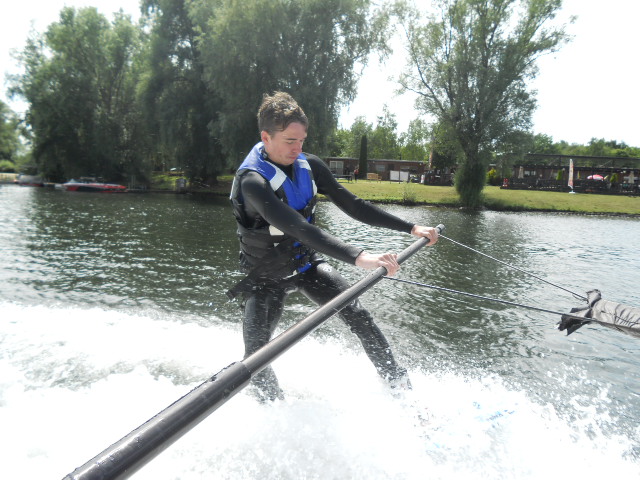 One team of students went to Tallington Lakes to have a go at wakeboarding and paddleboarding – out in the open with no Wi-Fi they missed the chance to be featured in the news! It was an excellent day especially when the weather warmed up.

Year 9s were busy being journalists for the day – writing up news stories as they came in from the various trips and visiting the activities in school, ready for the Celebration Day magazine. Year 10s were busy taking part in teambuilding exercises on the field – which encouraged them to work together in groups to solve various problems – valuable skills for years to come!
Once again Celebration Day was a hit – despite some of the students experiencing long tiring days – everyone had a good time. Read the Celebration Times to find out more about all that went on during the day.