Easter Holiday Club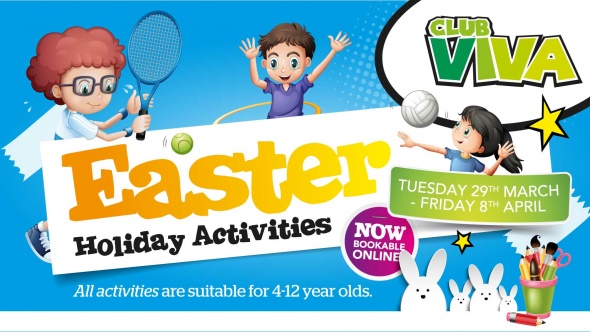 Club Viva at Jack Hunt - this year's Easter Holiday Activities for 4-11 year olds will take place from Tuesday 29 March to Friday 8 April 2016.
There will be plenty of sporting and creative fun to be had at Vivacity's popular holiday club! There lots of imaginitive activities for your children to get involved in - from exploring adventure trails to using their imagination on a safari hunt. The second week is themed around Europe, Africa and America with specially themed activities linked to each continent.
If sport is your choice then there is plenty of opportunity for the children to take part in anything from football and cricket to basketball, table tennis or archery and, for those who love to dance and sing there will be chances to demonstrate their talents.
For more information visit our Community Learning site where you will find a full timetable of activities or download the flyer below.
You can book or pay online via Vivacity's online booking system - so don't miss out. Alternatively you can contact the Club Viva team on 01733 864754 or e.mail: clubviva@vivacity-peterborough.com.