Year 12 Inspired by Annual 'Drop Down' Event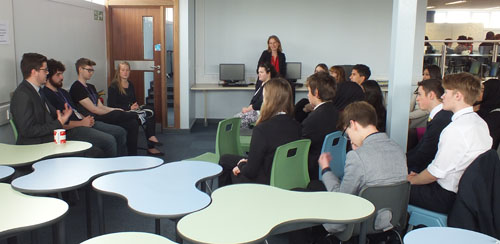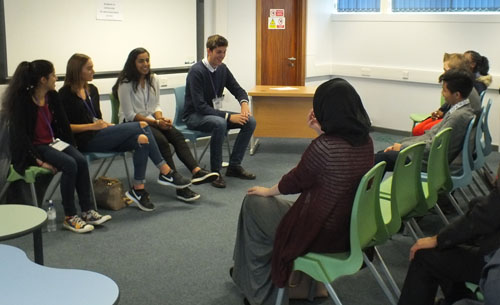 On the morning of Tuesday 15 September former Jack Hunt students together with representatives from colleges and universities and an organisation called Maximise Your Potential came in to school to talk with groups of new Year 12 students, giving them hints and tips on getting the most out of Sixth Form, sharing and advising about life after Sixth Form and the choices available.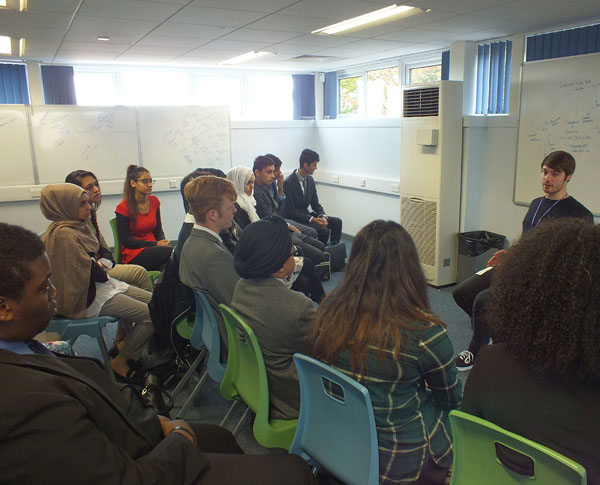 Ex-students Erindeep Birk; Asha Parekh; Toby Abbs; Adrian Fitzgerald; Jess Kennedy and James Woods spoke to small groups of students sharing their experiences both in the Sixth Form and afterwards, about the choices they had made and why. Students valued the insight James Woods, who left in 2015, gave on how to survive their A' Levels and getting the most out of Sixth Form.
Other students talked about the paths they had chosen after Sixth Form and the experiences they had selecting their University courses and life at University. Gavin Manning (who is currently working at Jack Hunt) and several other former students spoke about the alternative routes they had taken into work such as HND; Apprenticeship and Open University.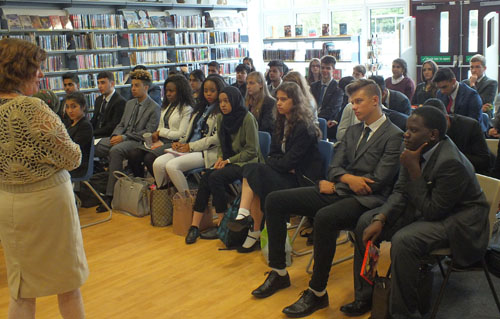 Representatives from local universities and colleges also gave presentations to students on a range of topics to help them take their next steps, whether it is selecting the right university course or pursuing a more vocational route.
Anglia Ruskin University spoke about 'What you need for University'
Cambridge University talked about 'UCAS Shopping'
Bedford University looked at 'How to make the most of your University Open Day'
Bedford College looked at Apprenticeships and the options available.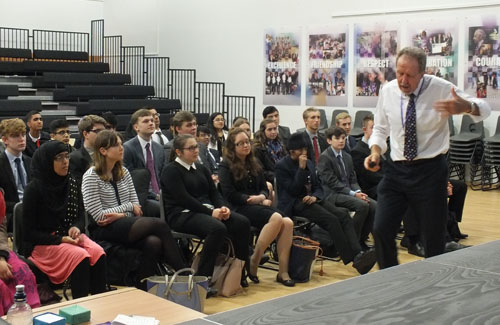 Students particularly enjoyed the Maximise Your Potential Study Skills Session in the Main Hall. They thought that the presenter, Dai Davis was dynamic and exciting.
The morning certainly gave the Year 12s lots to think about as they start on their sixth form studies and many said they found the morning very useful. We would particularly like to thank our former pupils who took the time to come into school to share their experiences.