Silver for Chloe at British Nationals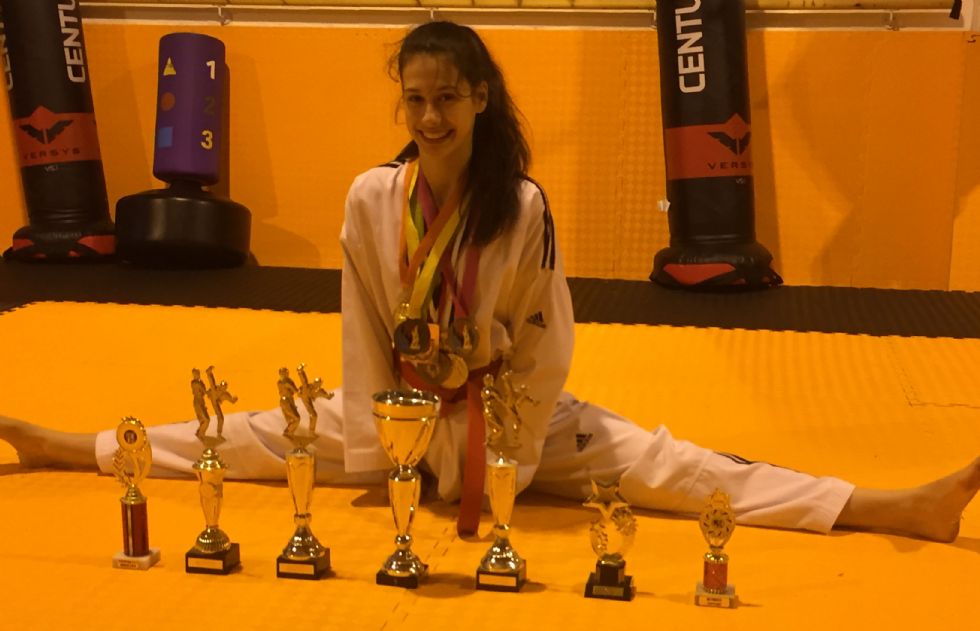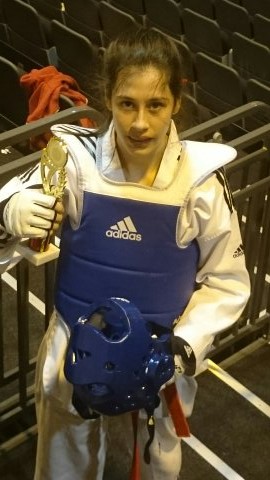 Year 10 student Chloe Durber, who joined Jack Hunt in June last year, recently took part in the British Taekwondo National Championships in Manchester.
Chloe, a gymnast, was looking for another sport to take part in when she saw Jade Jones compete in the Olympics. This inspired her to have a go at Taekwondo. So, she went along to Evolution Taekwondo, the Martial Arts Academy in Peterborough two and a half years ago and has been training and competing ever since.
She took part in the British International earlier this year in Barnsley and came away with a Bronze in the 11-14 age group, 55kg category but was determined to do better at the British National Championships in Manchester in September.
And she did, coming away with a Silver in her category.
Chloe has also been training with the British Team every month, which involves intense competition and performance training. After winning Silver, she said "I am hoping that this result will enable me to become part of British Junior team. It will be tougher as it is a more popular category so will involve more fights at competition level with more experienced competitors, but I am looking forward to the challenge that offers."
She trains every day and will often do extra especially running up to competitions. Chloe said "I come from a sporting family, my Dad (who also inspired me) competed in Crown Bowls to a really high level and so did my grandad. I came to Jack Hunt because I wanted to be part of a Sports School and I am really enjoying it".
We wish her every success in her future competitions and hope she achieves her goals.