Connecting Classrooms with Chinese Visitors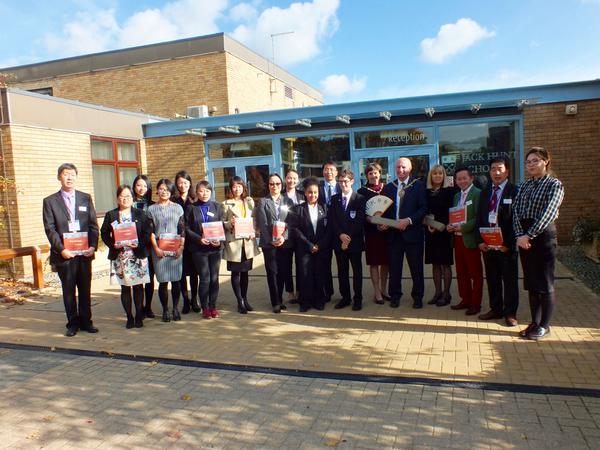 Jack Hunt School is currently hosting a visit from 13 Chinese teachers as part of the British Council's Connecting Classrooms project. The visitors are all from schools in Shanghai and are keen to learn more about how British schools track progress over time and engage students in learning and teaching across the curriculum. As an extension to the hugely successful student exchange programme that Jack Hunt runs each year, this visit is now developing interesting links between teachers.
Onm Wednesday the group visited the Faizan e Madinah Mosque in Peterborough to explore the building and meet members of the community.
Today all 13 teachers have joined more than 300 Jack Hunt School staff and staff from our cluster of partner primary schools in a teaching and learning training conference in school. The conference will consist of 25 workshops and a keynote speech from Mandy Hickson, a former RAF fast jet pilot who will be talking about how to remain calm in pressured situations and lead a team.