Author Piers Torday Inspires Creative Writers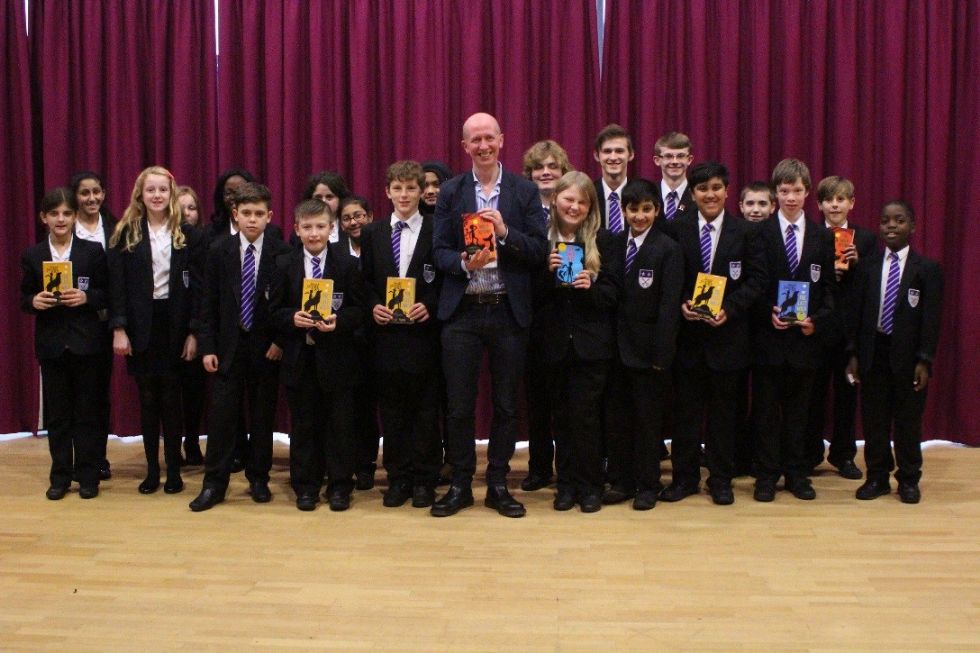 What do you get if you cross a griffin, a unicorn, a magical lake in a cloud, a penguin with rabbit ears and a secret agent mutant all in Mrs. Kilbey's office? Well, this is what a group of students all created during a workshop with award winning author Piers Torday on Wednesday 4th November.
These students were lucky enough to meet the author of The Last Wild trilogy and enjoyed hearing about why Piers became an author, his childhood in Northumberland and the challenges of creative writing for a living. He explained how writing a trilogy of novels came about and the background to each of the animal characters from his stories. Students were particularly enthusiastic as the whole of Year 7 have been reading The Last Wild this year in English. The trilogy centres on the way in which humanity is changing the natural world and follows a young boy who tries to find a cure for the disease that is threatening the animals around him.
The workshop led on to the students creating their own story, character by character, setting by setting and exploring how Piers brought all their ideas together into a coherent narrative. Piers also signed copies of his book for the delighted students. A couple of budding writers from Year 11 sneaked in, keen to seek some inspiration for their own writing skills which they are pursuing despite the pressure of mock examinations this week. Piers said how lovely it was to work with such an engaged and enthusiastic group of students before heading off to work on his next trilogy of novels which we look forward to reading soon!