Arts Showcase Wows Audience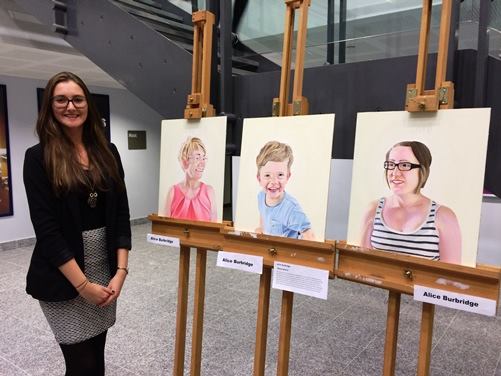 Before the October half term, our annual Arts Showcase took place, featuring a range of performers and exhibitions from Jack Hunt, Thorpe Primary and the Fulbridge Academy. Performances included a scene from 'The Taming of the Shrew' being prepared for the Shakespeare in Schools Festival (at the Key Theatre on 11 November), a variety of dance performances and some incredibly emotional GCSE Drama pieces.
In addition, primary school readers performed a poem which had the audience laughing, whilst we all clapped along to the 'Despicable Me' dance theatre presented by the Fulbridge Academy. Finally, Jack Hunt student Jessica Lee performed a piece by Ludovico Einaudi to rapturous applause. An exhibition of artwork was available for viewing in the interval and students had the chance to be judged by a panel of experts during the second act. Dawn Birch of Art in The Heart, said of Winner of Visual Art Category Alice Burbridge, "I thought this piece just pipped the others at the post. It fused pathos, a great concept and undoubted artistic talent. Well done Alice."
A wonderful evening was had by all!