Sixties Themed "Taming of the Shrew" is a Great Success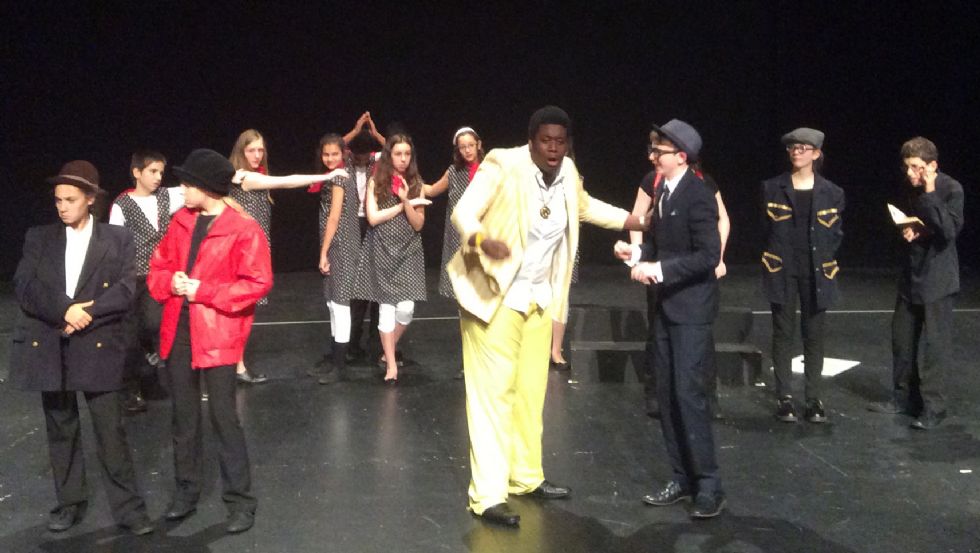 Wild Thing, Under My Thumb and I Got You Babe are three songs from the swinging sixties that you wouldn't normally associate with Shakespeare and yet they were all skilfully woven in to Jack Hunt School's recent adaptation of The Taming of the Shrew at the Key Theatre. Add in colourful sixties costumes, an ensemble of playful clowns and larger than life characters and the resulting performance was one that ensured the audience left the theatre with a smile on their face.

This is the second year that Jack Hunt School has taken part in the Shakespeare Schools Festival, the UK's largest youth drama festival, which sees over 1,000 schools taking part at 150 professional theatres. Full guidance and support is provided to enable schools to take students aged 8-18 on a wonderful journey by performing their own Shakespeare productions in front of a paying audience of friends, relatives and teachers.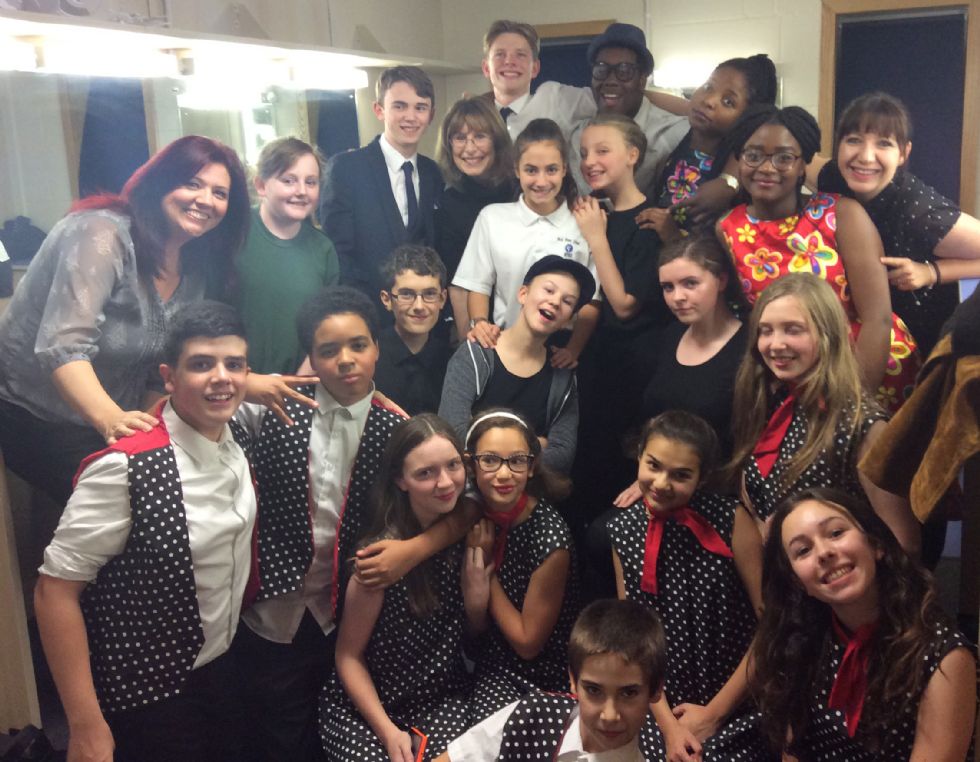 Nineteen Jack Hunt students from Year 8 to Year 13 took part in this year's abridged performance of The Taming Of The Shrew. They all attended weekly rehearsals after school which led to a polished and triumphant final performance at the theatre.
Drama teacher and director Jodi Plane ensured that the sixties theme was followed throughout and the comic potential of the play was fully explored, much to the delight of the audience. Speaking after the show she commented, 'I am so proud of the students, their loyalty and commitment to the festival has been outstanding. The audience clearly enjoyed the performance and the cast totally deserved the fantastic applause they received at the end of the evening. Bravo'
Mrs Tuck
---
Cast List: Matthew Whitney, Alfoncina Matungamire, Vimbainashe Chibanda, Joshua Bookal, Marina da Silva
Eden Murphy, Kiri Hughes, Amara Podd, Will Ralfs, Katie Metharam, Georgia King, Ruben Almeida
Hannah Bough, Kayla Abbott-Strong, Ben Connolly, Ines Dias Lourenco, Michael Murphy, Miguel Ribeiro
Katie Hughes
Directors: Andrea Brace; Jodi Plane; Suzanne Tuck