Annual Concert Spreads Christmas Cheer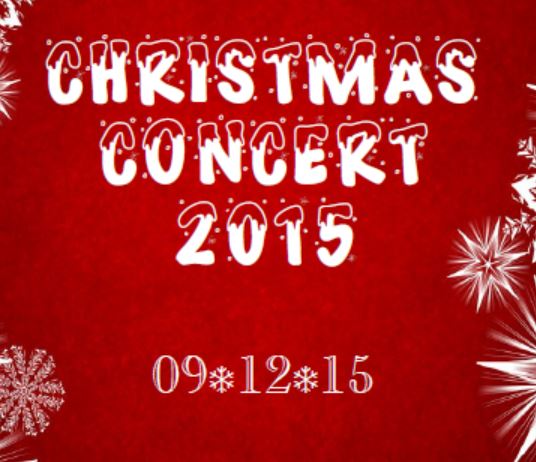 On Wednesday 9th December the annual Christmas Concert took place and ensured that everyone got into the festive spirit! The concert was an exciting opportunity for the students from year 7 to 13 to showcase their impressive musical talent to an audience that filled the Main Hall. We had spectacular performances from the Senior and Concert choirs, school bands and quartets as well as soloists. As always all the students gave everything to their performances, making it impossible for the audience not to feel the Christmas cheer!
The Concert Band started the night off with a great performance of The Dam Busters. They exceeded themselves, bringing together a really difficult piece and playing exceptionally as one entity. Later in the evening they also performed an arrangement of We Three Kings which they learnt in just one week by dedicating themselves to extra rehearsals.
Choirs from Cluster Primaries, Thorpe and Sacred Heart, also joined the Jack Hunt music students, beautifully singing songs including In David's City and Down in Bethlehem. Headteacher Mrs Kilbey commented that "The contribution from cluster primary schools continues to be a wonderful addition to the evening; they have such poise and self-assurance."
The performances of All I Want for Christmas and Photograph by the Jack Hunt Concert Choir were truly magical with Joel Bough's charming solo mesmerising the audience. Throughout the concert our Senior Choir also sang in a number of songs and it was great to see the boys get involved this year, with such enthusiasm!
Taking a diversion from the traditional Christmas theme, the Guitar Group rocked out to Bon Jovi's You Give Love a Bad Name, The Woodwind Group showed off their talents in the Danse Macabre and the Jazz Band did an impressive performance of The American Patrol.
Throughout the evening there were a number of solo singing performances, often accompanied by our very talented Soul Band. Darcey Murphy sang her rendition of Dream a Little Dream of Me and Tihesia Riley-Bennett led a spectacular performance of Signed Sealed Delivered. Plus, year 9 students Eden Murphy, Grace Carter and Lottie Hood, recent winners of the Jack Hunt Arts Showcase Music category, sang a beautiful version of Mad World with Eden playing the piano.
In her final Christmas Concert at Jack Hunt Katy Moore treated the audience to a stunning performance of Maybe This Time from the musical Cabaret.
To round off what was an extremely enjoyable Christmas Concert, the whole ensemble came together for a warming rendition of Driving Home for Christmas led by Ben Connolly in the opening solo.
Mrs Sargent, Curriculum Area Leader for Music was extremely proud of all the students involved and summed up the evening by saying "The autumn term is always so busy. Our Christmas concert is a great opportunity to showcase our students' talents, it's wonderful seeing them enjoying their performances after they have worked so hard to polish them."