Christmas Hamper Challenge Supports Local Charities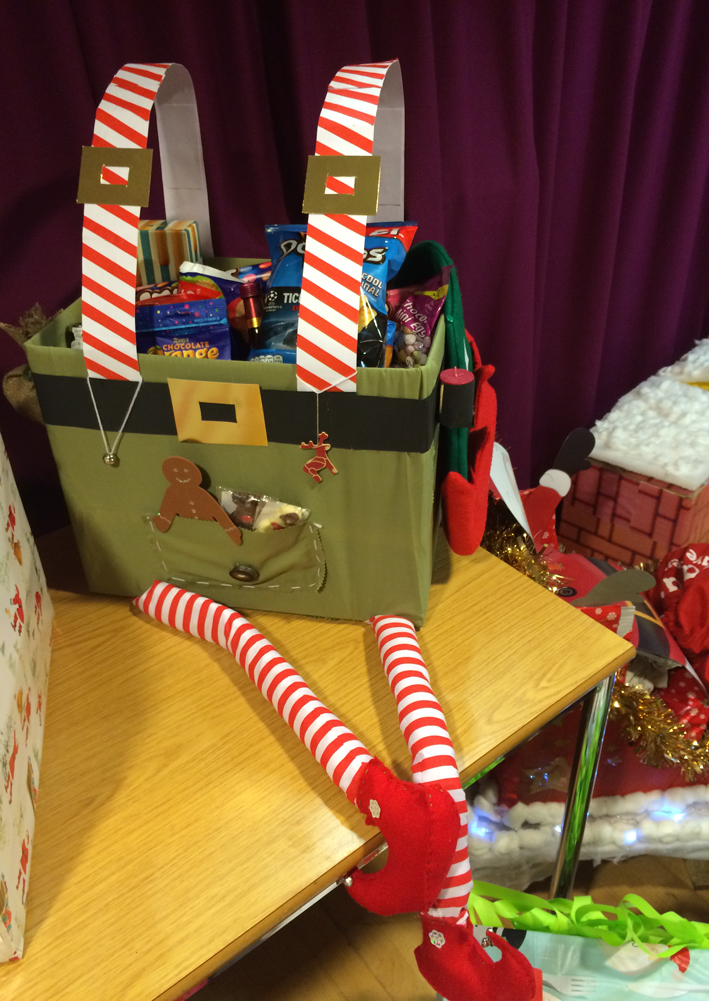 During the last few weeks leading up to Christmas the Tutor groups had been working hard designing, creating and filling their hampers for the annual Jack Hunt Hamper Challenge. Once again over 80 groups entered the challenge transforming plain cardboard boxes, donated by Pickfords, into a fantastic variety of designs demonstrating their amazing creativity and imagination full of goodies for our nominated charities. The students really enjoy working in teams coming up with new designs every year.
There was such a variety of designs on display from traditional themes incorporating elves; Santa Claus; Christmas Dinner, Christmas fireplaces and crackers or more modern themes such as 'Nightmare before Christmas', Mario Brothers, One World and Peace.
The hampers were put on display in the main hall for staff and students to view. Staff and Year 7 students were asked to vote for their favourite designs. And the Winners were……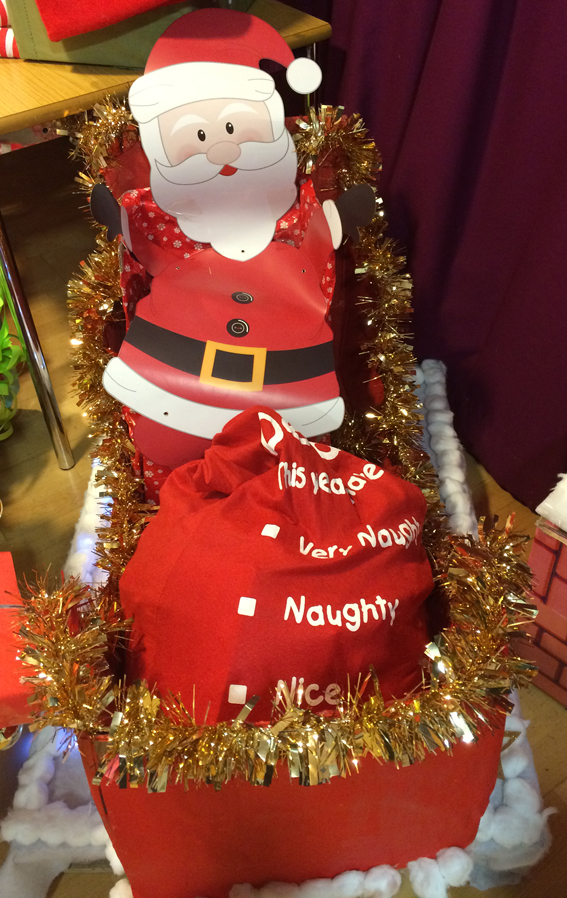 Overall Winner for Content - BBES with a fabulous design of a pair of elf trousers complete with braces full of yummy goodies for our nominated charities (Mrs Elkins form in Brunel)
Overall Winner for Presentation – CCHH with an amazing, highly detailed 3D design of the full Christmas Dinner including turkey, vegetables and all the trimmings including Christmas crackers designed by Miss Hinch's form.
Once again over 200 Year 7s were also given the opportunity to look round the hampers and select their favourite – 'Nightmare before Christmas' Jack Skellington as Father Christmas.
The Senior Citizens who came along to the annual Christmas lunch were also asked to vote for their favourite too and they agreed with the choice made by staff for the overall presentation winner – CCHH with their amazing Christmas Dinner .
Winners were then also nominated from each of the other houses and these were:
Einstein – ELDN (Miss Donaldson) with a giant cracker
Kennedy – MMKR (Mrs Keber) with a box of skating penguins
Mandela – MGCE (Mr Cooke) with Santa Claus in his sled with a sack of goodies
Nightingale – NJBY (Mr Jack Buley) with hand decorated box of goodies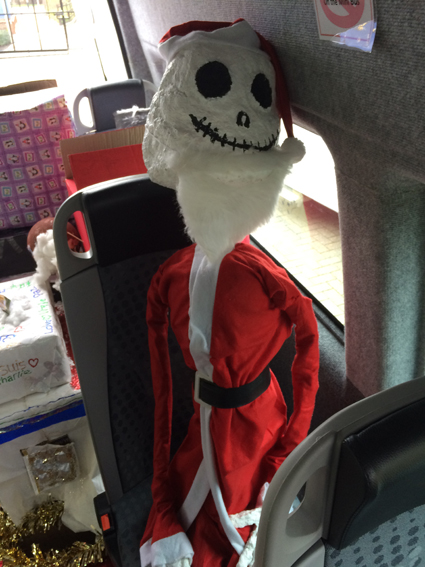 The hampers were distributed on the last day of term, with the help of the winning Tutor Groups, to local charities: The Salvation Army, Age UK, New Haven Shelter, Peterborough Soup Kitchen and Peterborough Foyer who were delighted to receive the wonderful donations.
Miss Steward, History Teacher and Co-ordinator of the SEAL Programme, organised this year's competition. She said "Once again the students have excelled with their fantastic designs and generosity. They have demonstrated excellent levels of teamwork in their tutor groups to produce fabulous, food and gift filled hampers which are a delight to distribute to local charities. We would like to thank the students/parents and carers for their kind donations as well as providers Pickfords for the cardboard boxes."
Visit the gallery to see more of the Hamper designs