Deaf Students Shine at Cambridge University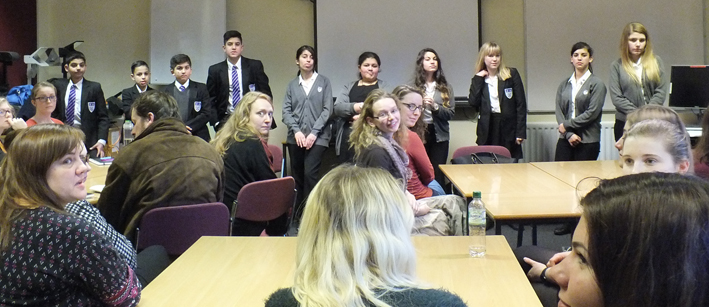 On Friday 8 January, ten Jack Hunt students delivered 2 one hour sessions to a packed room of trainee teachers during Cambridge University's Adolescence and Mental Health focus day. After standing and delivering a synopsis about themselves, their deafness and communication preference (oral, oral and sign, sign only) the students went on to share their 'honest' views about teaching and curriculum topics. They also answered many questions from the audience before working in pairs to instruct the trainee teachers' in basic sign language.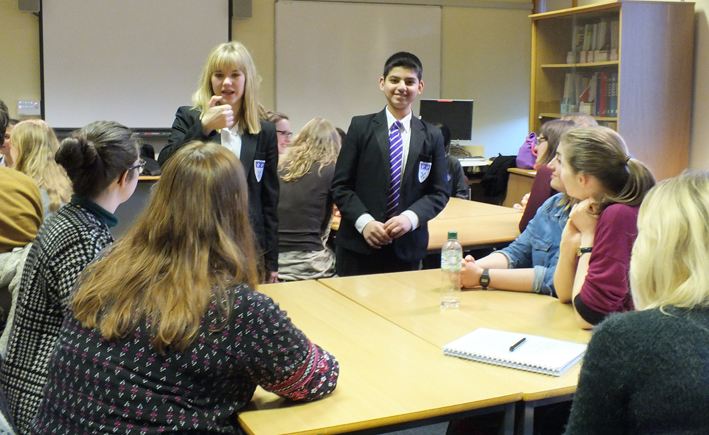 The students went on to educate the trainee teachers that in a learning session, successful communication without adult support intervention is possible. Underpinning the teaching interactions with good deaf awareness strategies the students modelled how eye contact, objects of reference, lip-reading, peer support, humour and patience can support students in overcoming communication barriers, regardless of the communication methods.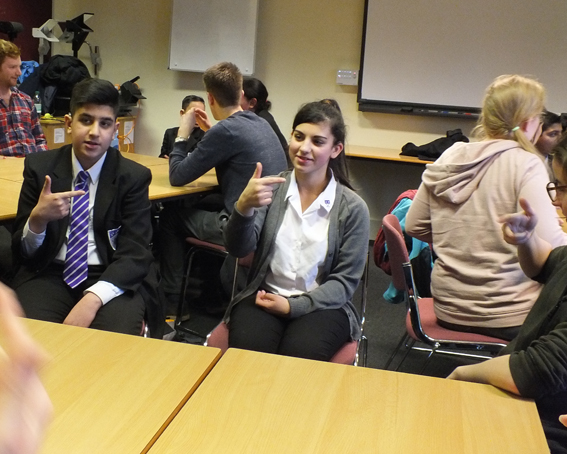 Students, Chloe Peacock (Year 10) and Zaimah Shah (Year 11) said "We were teaching trainee teachers how to communicate better with deaf students and shared ideas so they could understand what we experience in a classroom." Chloe went on "It was really good being able to answer their questions and share your point of view. And it is really nice to visit the University."
Zaimah added "We do this sort of training to the trainee teachers who come and work at Jack Hunt and I have now done this a few times at the University. I feel really happy that I am helping them to communicate better with us"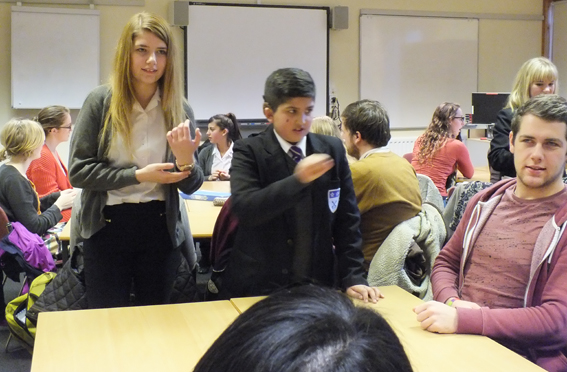 Sydney Surridge in Year 11 said "It is a really good day and good for building our confidence as we are presenting to people we don't know." And, Husnayn Hussain from Year 10 said "It was the first time I have done it – it was very enjoyable but quite tiring as we really have to concentrate."
Miss Quail, Lead Teacher for Hearing Impairment in Sensory Services, Peterborough, who accompanied the students said "The students did an excellent job and the feedback from the trainee teachers was very positive. They were inspired by the session and the confidence of our deaf students."