Challenging Discussions with Peterborough MP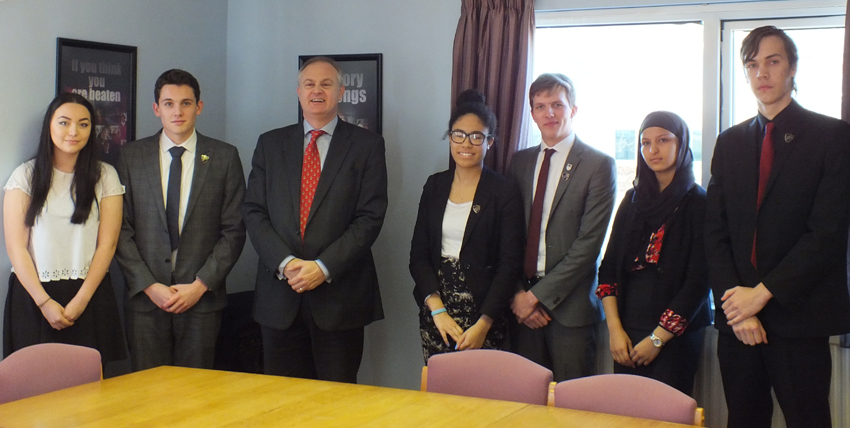 Jack Hunt School received a visit from Peterborough MP, Stewart Jackson, on Friday 15 January. He spent time in discussion with our Sixth Form Head Prefects, Mrs Kilbey, Headteacher and Mr Gilligan, Deputy Headteacher. They covered a wide range of topics including the progress students make at Jack Hunt School, gay marriage and the benefits system. The prefects shared their personal perspectives and experiences.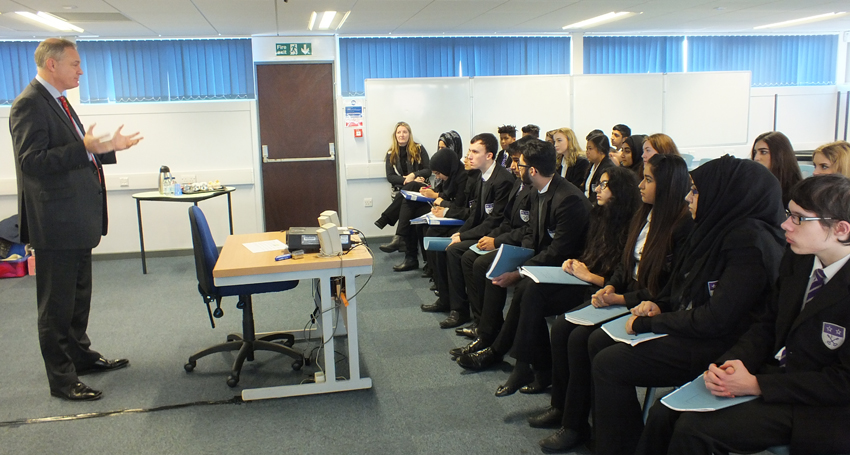 Later Mr Jackson joined a Year 11 Citizenship class where the students had prepared challenging questions relating to the European Referendum (a topic being covered in their forthcoming GCSE). Mr Jackson explained how he was planning to vote and the reasons for his decisions, there was much discussion about the impact to the UK of coming out or staying in the European Union and they also talked about the current refugee crisis.
The students went on to ask about the government's decision to go ahead with 'airstrikes in Syria' and the potential impact on civilians in the area. Mr Jackson told them that the aim of the airstrikes was to protect and assist the land based armies who were fighting in the areas and that they would be targeting strategic sites such as military bases and ammunition stores.
Mrs Lawrence, Head of PDE thanked Mr Jackson saying "we will be having many more discussions and debates on these topics. We like to talk about a range of perspectives on an issue and your responses have given us lots to think and talk about."