Announcement - School Musical Tickets Now Available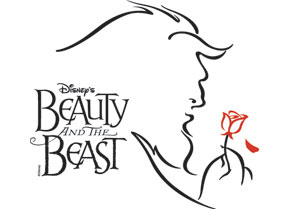 Performance dates for this year's musical Beauty & the Beast will be Tuesday 9 February to Friday 12 February. Performances will take place in the Main Hall starting at 7.30pm. The signed performance will be on Thursday evening*.
Tickets are £8 each and must be ordered through the School Shop using the ticket order envelope. These are available from the School Shop, Reception and Mrs Keber in Room 122.
Using the order form on the envelope, fill in the number of tickets required on a particular night. The same envelope can be used for ordering tickets for more than one night. You can also indicate if anyone requires more accessible seating (i.e. no stairs) and please add a note on the envelope if one or more of your party uses a wheelchair.
*If you would like to be seated with the best view of the signers at the Thursday performance, please add a note in the Thursday column.
Special Offer
Tu
esday night performance
3 ticke
ts for the price of 2
Payment should be made by cash (enclosed in the order envelope) or online using Parentpay. Whichever payment method is used, the completed envelope MUST be returned to the school shop so that we can process the order. No tickets will be issued until payment has been processed and the order envelope has been received.