February Half Term Activities at Jack Hunt School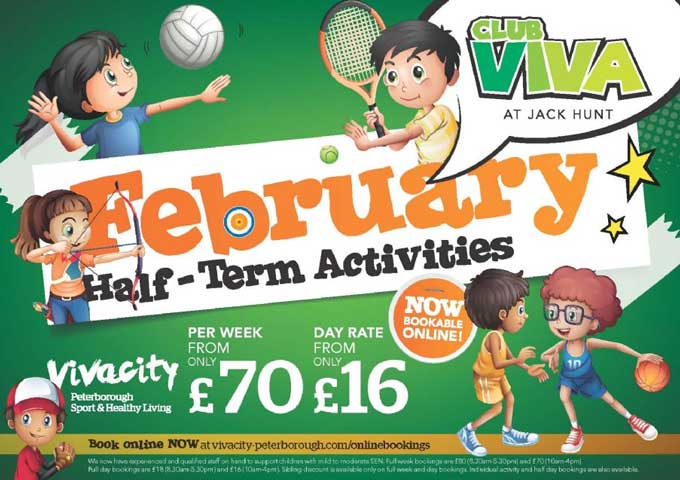 Vivacity are offering a range of activities for children 4-11 years at Jack Hunt School during February half term.
The activities start on Monday 15 February and run from 10am to 4pm, with additional early arrival activities from 8.30 and late departure fun until 5pm. Each day has a different theme including Adventure Xplorer, Viva Football and Vivalympics. Running in hourly sessions, there are a wide range of activities from a safari hunt, basketball, archery and football to skating, crafts and 'strictly club' dancing.
Price per hour £4.00
Cost per day from only £16.00
Cost for whole week from only £70.00

Visit Vivacity website to find out more.
Interested?
Contact Lee Barsby on 01733 864754 or via e.mail: lee.barsby@vivacity-peterborough.com.
Online bookings can be made though Vivacity's online booking page on their website