Commemorating Katharine of Aragon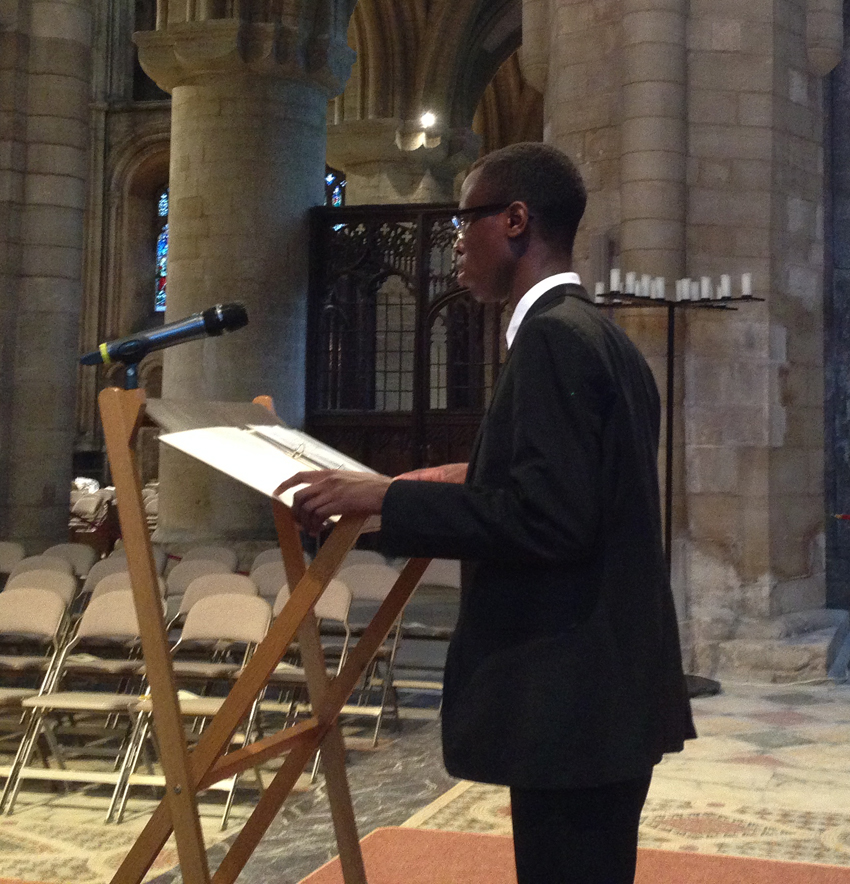 On Friday 29 February Year 11 student Tapiwa Tandi and Language Teacher Miss McGuiggan took part in the annual Katharine of Aragon Commemorative Service at Peterborough Cathedral. Katharine was the first wife of Henry VIII and when she died in January 1536 she was laid to rest in Peterborough Cathedral (then Peterborough Abbey). The service is part of the annual 3-day festival of activities which run at the Cathedral and Museum focusing on Katharine and life in Tudor England.
During the service Tapiwa read an extract from 'I Corinthians' in Spanish to the very large audience of dignitaries including a representative from the Spanish Embassy, local residents and school children.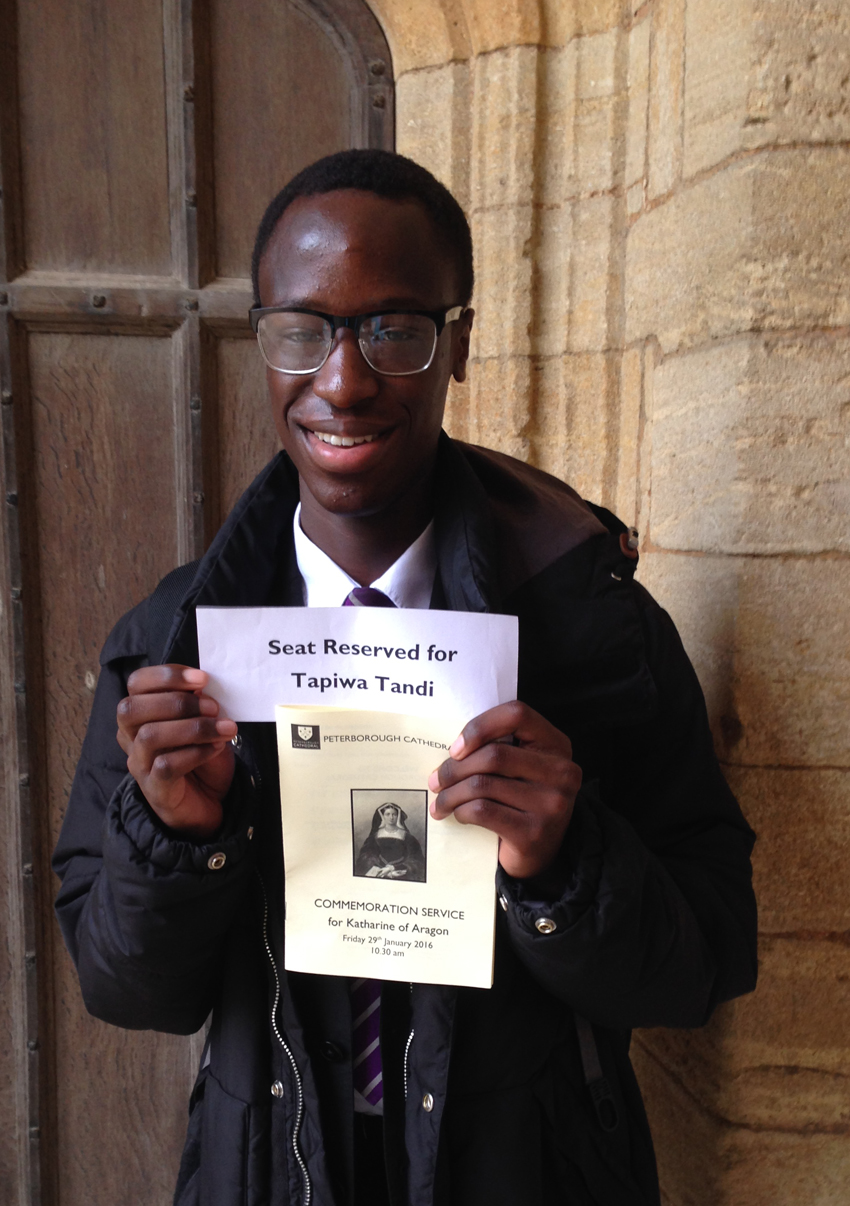 Before the start of the service Tapiwa also introduced himself, in Spanish, to the representative from the Spanish Embassy which impressed him.
"Tapiwa was brilliant and people couldn't stop congratulating him on the way out," said Miss McGuiggan. "He was a fantastic ambassador for the school and we are very proud of him."