Take Over Day 2016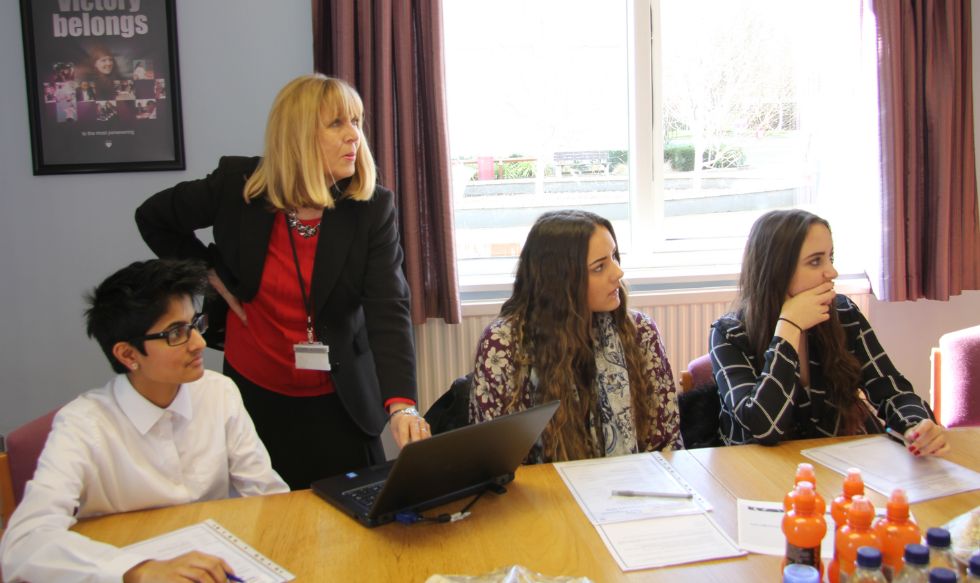 Annual Take Over Day goes from strength to strength. This year students took over a wide variety of roles at Cluster Primaries and local businesses as well as at Jack Hunt School. Once again we received a large number of applications for roles including Headteachers, Senior Leadership Team (SLT) positions, Heads of House, Curriculum Area Leaders, Key Stage 1 and 2 teachers, Laboratory Technician, Catering Staff and Marketing and Digital Media roles.
The successful candidates spent the day shadowing members of staff, enabling them to gain a real insight into the running of a large Secondary School or Primary School and get to see what really happens behind the scenes. At Jack Hunt students started the day by introducing themselves to fellow staff members and sharing any notices for the day at the morning briefing. They then dispersed around school where they were involved in meetings, working with students, paperwork and the day to day running of the school behind the scenes. The students shadowing the SLT team took part in some strategic tasks including improving the environment of the school followed by a short presentation where they shared their ideas and recommendations with the team over a working lunch.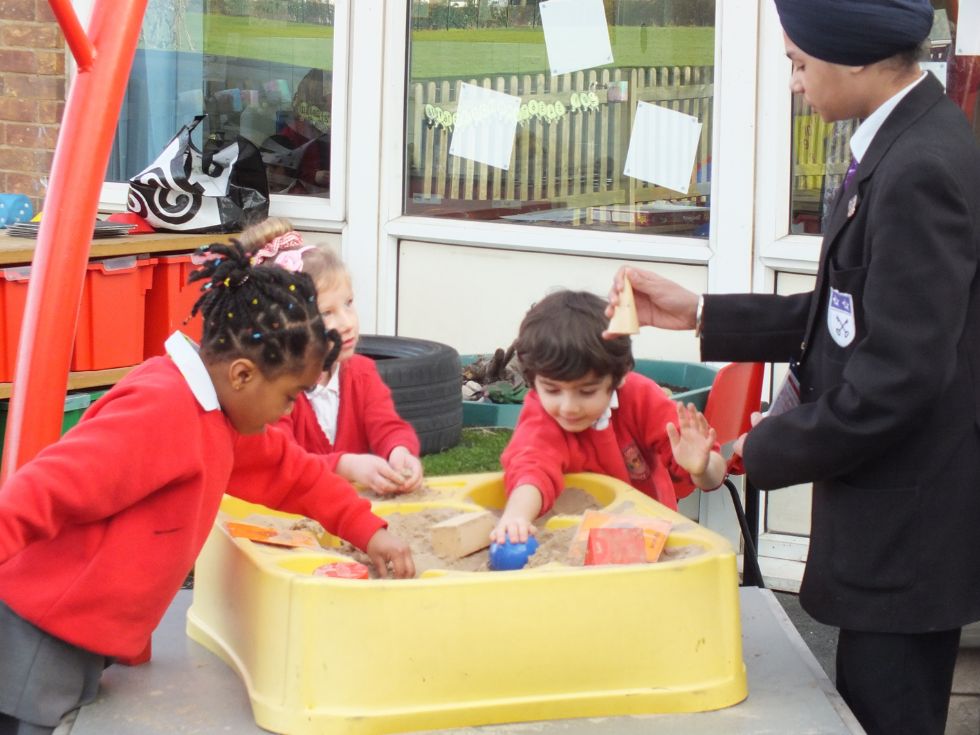 The students who worked at the Primary Schools spent time with the younger students, 1:1 reading and helping small groups with literacy or numeracy exercises, as well as helping with teaching lessons and school assemblies. Courteney Steels-Brown (Year 13) who was working with Year 1 students at Ravensthorpe said she had chosen this role because she was interested in studying Linguistics. She is interested in how children learn to speak and would like to work in Speech and Language therapy in the future.
Year 1 teacher, Miss Hayes at Sacred Heart commented that Year 8 student Danielle Elefante in Year 8 "was really helpful today. The children love having a different person working with them and she has been really great."
At Thorpe school, Year 11 student Frohar Ehsas took on the role of Headteacher where she had the unique opportunity to sit on an interview panel and give her feedback on some of the candidates. She also gained an excellent understanding of the Headteacher's role with Mr Guest explaining the various administration elements he undertakes.
As well as 'Take Over' positions at Peterborough Hospital this year there were also roles at city accountants, Moore Stephens and solicitors, Greenwoods for the first time. At the hospital, Year 12 and 13 students were given the opportunity to shadow roles in various departments at the Hospital including Nursing, Physiotherapy, Radiography, Pharmacy and Biomedical Science. The students enjoyed a full and varied day and seemed to have got a lot out of the experience as highlighted by some of their comments: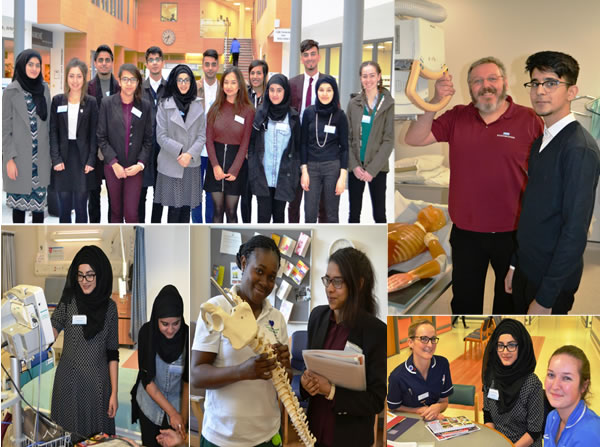 "I spent the day as a Biomedical Scientist. We got to work in the laboratories and use specialist equipment we wouldn't be able to use elsewhere. We had lots of talks and demonstrations from people in different departments, including microbiology and haematology which coincided well with my Biology A Level. Overall, it was a really enjoyable and beneficial day and I am very thankful for the opportunity." Alice Taylor
"I really enjoyed my day. I'm interested in becoming a Physiotherapist so it was very useful to observe what physiotherapists do and how they interact with patients. It gave me a much greater insight into the job and the opportunity to ask professionals questions about the career and studying physiotherapy at University. I felt the Take Over Day strengthened my ambition to become a physiotherapist. I would highly recommend this opportunity to everyone and would love to do it again." Amina Yaqub
"I would like to study Medicine in University. I think this day has helped me a lot, especially in observing how patients are treated, how they feel about the treatment and how the hospital scheme works. This has provided me with a realistic view of what branch of Medicine I want to pursue and whether the Medicine course is right for me. After Take Over Day, I now have a wider perspective on the different types of Medical roles. Furthermore, I can now confirm that I really want to study Medicine and become a Doctor to help people recover from their illnesses and to have a healthier society." Eman Aly
Assistant Headteacher, Chris Game said, "This is a fantastic opportunity for students to experience work placements to develop their knowledge and understanding of the work environment and their chosen placement. We were delighted with the number and quality of applications and our students were very excited to be taking part. We are extremely thankful to our local partners who continue to support our Take Over Day offering a wide variety of opportunities to our students".
There were also a camera crew and photographers visiting the primary schools and walking around Jack Hunt interviewing and filming the students in action. Once they have edited the video it will be added to the website and will be shared with students during Tutor Time as part of promoting next year's events.
Once again, the students that took part found the experience very beneficial and enjoyable and are looking forward to applying again next year.