Inaugural Health and Wellbeing Day 2016
'Amazing, Fun, Exhilarating, Loved It, Inspired' – Just a few of the words used by Year 5 students from across the Jack Hunt Cluster to describe the first Health and Wellbeing day held on Monday 29 February.
The aim of the day was for children to come and experience a range of different and new activities as well as spend time in the interactive zone, where they had the opportunity to find out about about healthy living, sustainable travel and community clubs from local providers. The pupils enjoyed having a go at 'pedal power' – cycling to operate a smoothie machine or flashing lights to show how much power they were generating. They also found out about the impact of smoking on their lives and the lives of their families and, learned how much sugar there is in the food and drink they normally consume each day.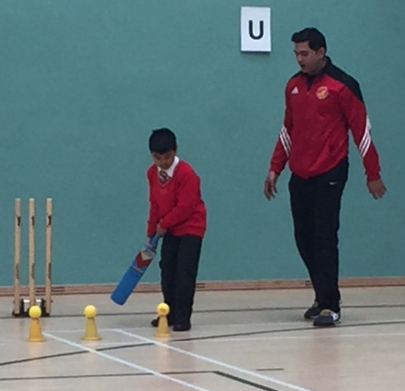 Year 5 pupils came together to take part in a range of taster session including; Tri Golf, Table Tennis, Basketball and Cricket led by community coaches who either run clubs at Jack Hunt School or in our local community.
Club Professional, Adam Chamberlain, from Peterborough Milton Golf Club, led the TriGolf sessions indoors. This was an activity that many of the students had not experienced before but something they really enjoyed. Health Ambassador, Cameron from All Saints Primary, commented that "Aiming at the big target was the best because we could hit the ball as hard as we liked, my grandad plays golf and it's something I would like to try more of".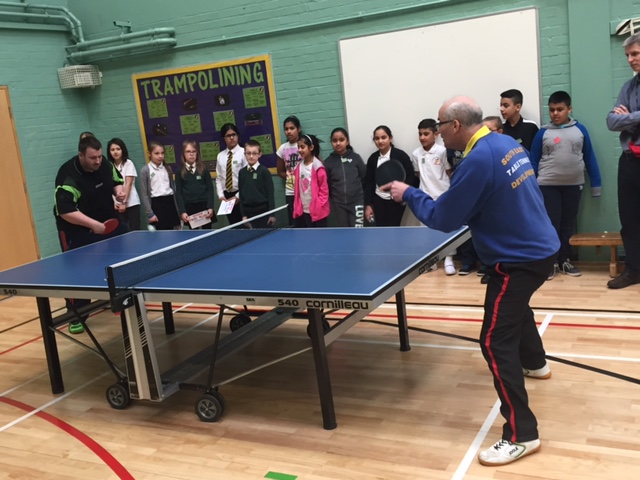 Archway Peterborough Coach Steven Gray and men's county Champion Adam Jepson, who run the table tennis academy at Jack Hunt School, commented "This is great, it's so good to see so many young people having the opportunity to experience table tennis. It would be great to see some of these students coming along to the academy during the week as it seems like they've had a really good time and taken lots of information away with them."
Asda Community Champion, Jo Frost, commented "It's great to get out and speak to so many young people, it's the best part of my job. I was really surprised though how little the children knew or understood about sugar in food and drink. Hopefully today will have opened their eyes a little and make them think next time when they pick up a can of Coca Cola at the shops."
The students all received a goody bag containing freebies and giveaways as well as flyers and information about getting involved in each of the activities they experienced during the day.

If parents would like further information about any of the activities please contact Hannah Oliviero or Elizabeth Almond at ealmond@jackhunt.net or on 01733 263526 ext 170.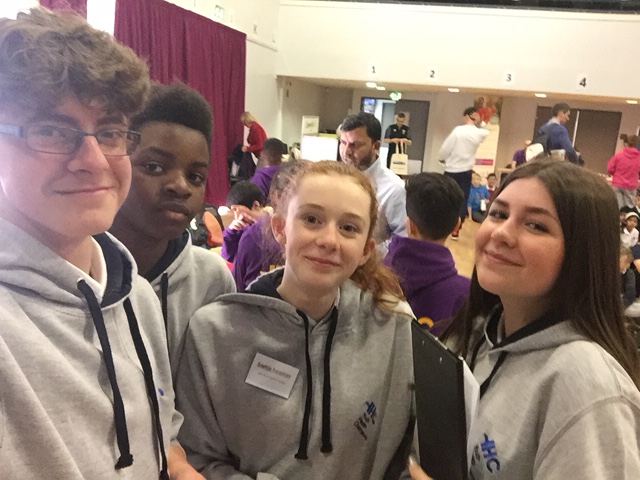 A big thank you must go to all of the community sports club providers and all of the information stands.
Lee Barsby: Vivacity Sports Development Team
Liz Davies: Food for Life
Jo Frost: Asda Community Champion
Kia Hogan: West Raven Big Local
Abid Hussain: Peterborough Public Health
Sohail Ilyas: Sustainable Travel
Gemma Murphy: Sustrans
Tariq Aziz: Peterborough Cricket Academy
Adam Chamberlain: Peterborough Milton Golf Club
Asta Kavalaskaite: Vytis Basketball Club
Steven Gray & Adam Jepson: Archway Peterborough Table Tennis Academy
Lizzie Almond and Hannah Oliviero from Jack Hunt Community Learning, as well as the Sports Ambassadors who helped supervise the Year 5 students around the various events being run.
For more pictures please visit our gallery.