Sports Leaders Host Event for local Age UK Club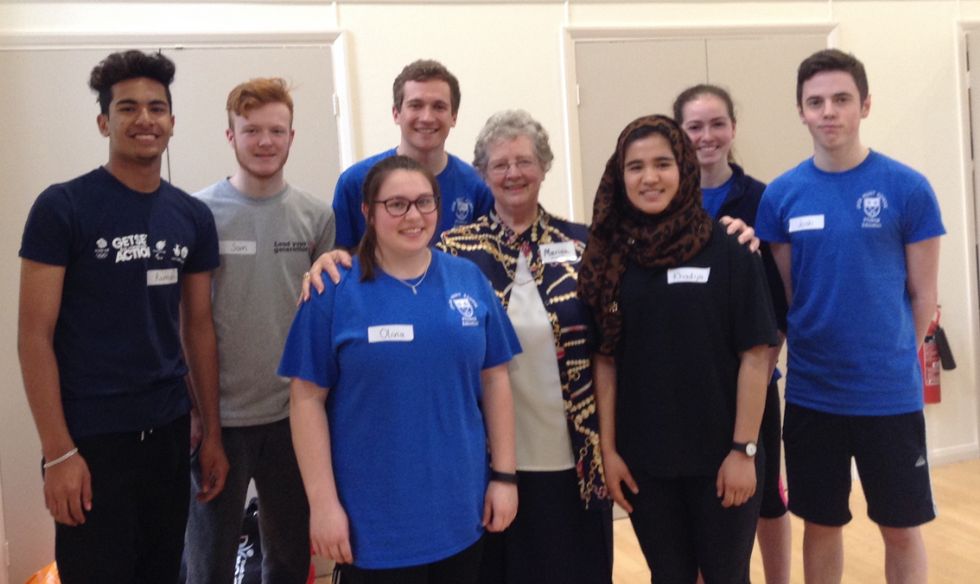 On Tuesday 12 April, seven Higher Sports Leaders from Year 12 went to St Andrews Church to host an event for the "Netherton Friendship Club" who are part of the charity Age UK. The club meet weekly and have organised events such as guest speakers and visits. Both Jack Hunt and Age UK are part of a programme called "Get Set for Community Action" which is scheme to bring the community together in the run up to the Rio 2016 Olympics. Sports leaders and Young Ambassadors had a think about what events they could plan and deliver, and decided to go to the Friendship Club to run a sporting event for the members.
After some more planning and following a visit to the Friendship Club before Easter, it was agreed to take the Paralympic game "Boccia" to play with members and encourage them to stay active. There are approximately 40 members at the club, so quite a lot of space is taken up with tables and chairs, which meant not everyone could play games at the same time. The Sports Leaders thought it would be really nice for the members who weren't playing to meet some new faces and socialise with them, having a chance to meet other community members and find out about what they do.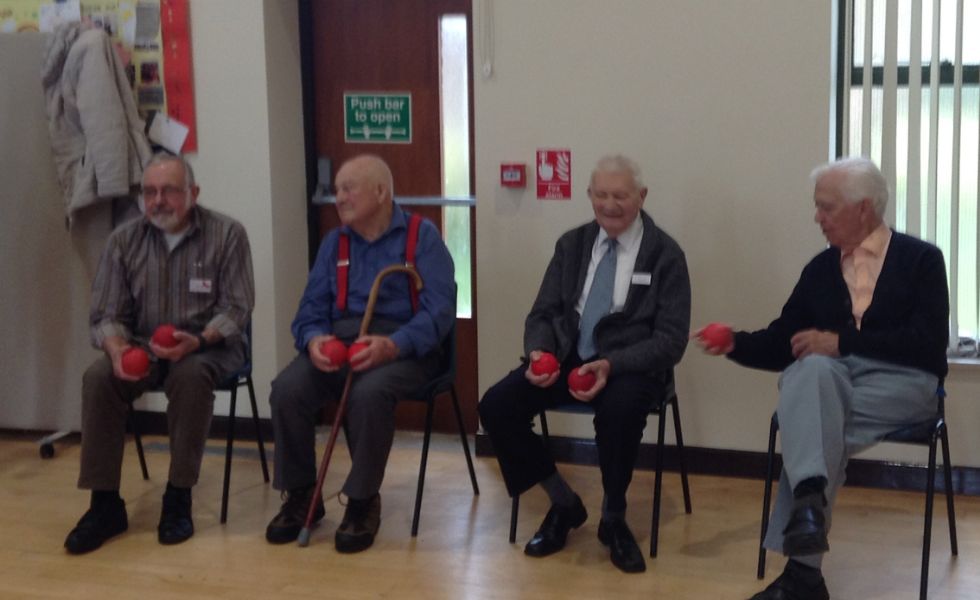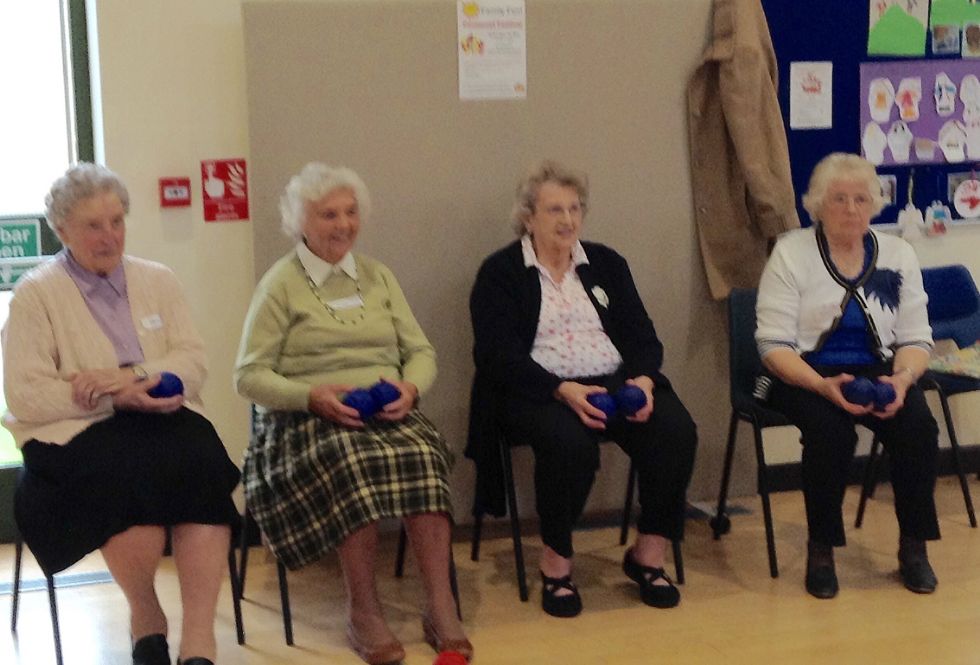 On the day, Sports Leaders (Alice Taylor, Olivia Nunziata, Sam Bates, James Prange, Josh Cassidy, Raman Dangol and Khadija Painda) headed down to the church early afternoon with all the equipment. Their lunch was just finishing so it was a good opportunity to set everything up and prepare before the afternoon began. The Boccia game (which is similar to bowls – two teams roll a ball closest to the 'jack' to score points) was slightly adapted to maximise the space available. Alice started the afternoon by introducing everyone and explaining what the afternoon would involve and how it was going to work - then the games got started.
Club members took it in turns to have a game, but as only eight people could play each time, the remaining members immediately engaged in conversation with the students. They all seemed to thoroughly enjoy it, and games went on non-stop for almost an hour. After each game, different members were encouraged to come and have a go so everyone was given the opportunity to play. Everyone seemed to enjoy it so much they didn't want to stop playing! It got quite competitive, resulting in a Ladies vs Gents match – which the ladies won!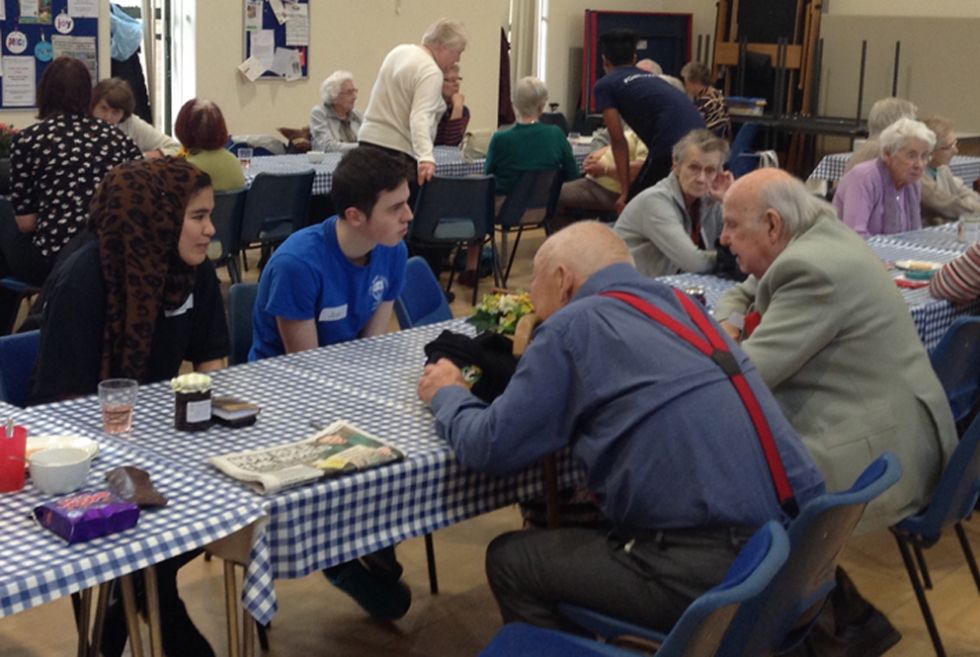 The members who didn't play enjoyed watching and talking to the Sports Leaders, who also thoroughly enjoyed the afternoon. Alice described it,"as a really successful afternoon. I can't believe how enthusiastic and eager the members were to keep playing. It was lovely to see everyone enjoying themselves and engaging with new members of the community." Josh, who spent the afternoon talking to the members said "It was great hearing all the different stories they had to tell and what the club means to them. I would definitely do it again as not only has it allowed me to learn more, they really appreciated it so it was very worthwhile."
Age UK Community Fundraiser, Debbie Howland in her e.mail to Alice wrote, "Just wanted to congratulate you and the GSFCA team on the wonderful activity that you took to the Netherton Friendship club this afternoon." She continued, "I was really impressed with how comfortable and at ease all the team were with delivering the activity and talking to the club members. I usually find that it takes a while but it just happened naturally today…….."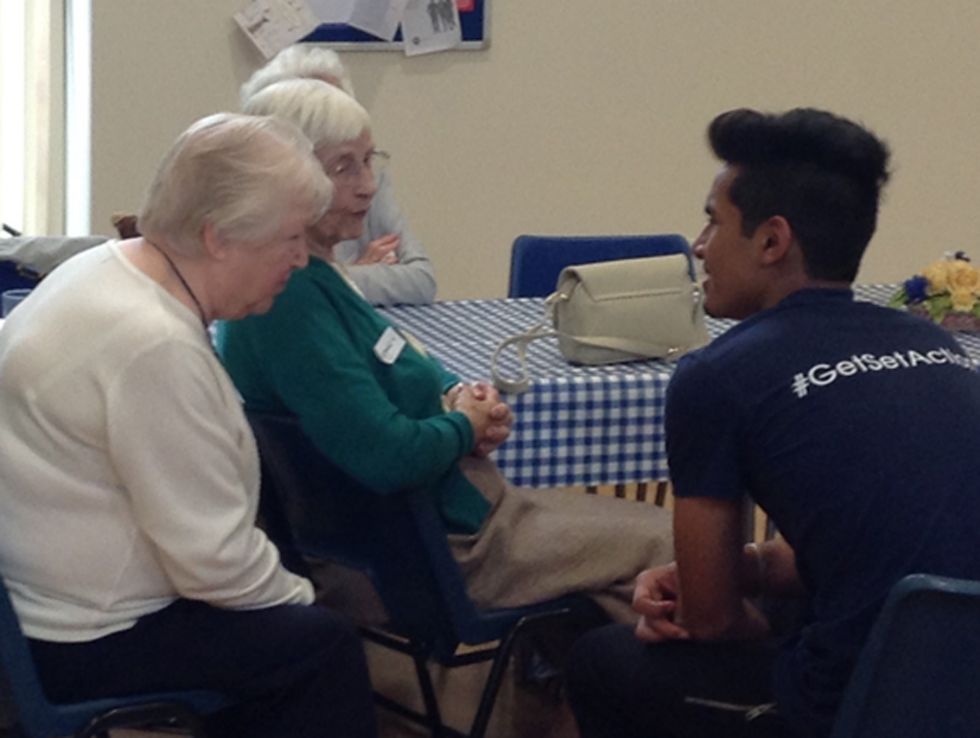 Feedback gathered from the afternoon was extremely positive. The majority of people said they really enjoyed it and would like to participate in a similar event in the future. Most importantly, they all felt it had benefitted the community in a positive way. The school has been asked to come back and do it all again because it was so successful! Hopefully another event can be put in the diary after the exam period is over for everyone to participate in again.
Well done to all those who took part, and thank you to everyone who helped organise a great afternoon.